C
Lowest Recommended Age:
Mature High Schooler
MPAA Rating:
Rated R for sexual material, full frontal nudity, language throughout, and drug and alcohol content
Release Date:
July 29, 2016
C
Lowest Recommended Age:
High School
MPAA Rating:
Rated PG-13 for intense sequences of violence and action, and brief strong language
Release Date:
July 29, 2016
B+
Lowest Recommended Age:
Middle School
MPAA Rating:
Release Date:
July 15, 2016
Lowest Recommended Age:
Middle School
MPAA Rating:
Rated PG-13 for thematic elements including strong language and some bullying behavior, a suggestive image, drug material and teen smoking
Release Date:
April 22, 2016
B+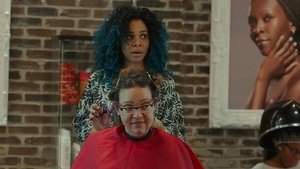 Lowest Recommended Age:
Middle School
MPAA Rating:
Rated PG-13 for sexual material and language
Release Date:
April 15, 2015
C
Lowest Recommended Age:
Mature High Schooler
MPAA Rating:
Rated R for sexual content, language and brief drug use
Release Date:
April 8, 2016
| This product uses the TMDb API but is not endorsed or certified by TMDb.
What kind of movie do you feel like?
Ask Movie Mom
Click here
While Ken is walking his little dog in Palm Beach, Barbie is crunching code as a computer engineer. Wired reports that the latest Barbie has a laptop and a bluetooth earpiece. Created in cooperation with the Society of Women Engineers and the National Academy of Engineering, Barbie is now the essence of "geek chic." She wears classes and has a t-shirt featuring binary code. And of course her laptop is pink!
I can't think of a better or more purely enjoyable way to celebrate Black History Month than watching Robert Townsend's brilliant documentary Why We Laugh: Black Comedians on Black Comedy
. It is showing on Showtime this month and will be available on DVD in April. It is hilarious and illuminating. And it is essential viewing because, as always, comedy is where the truth is told long before it is recognized by the journalists and politicians.
Why We Laugh: Black Comedians on Black Comedy
I look forward to Vanity Fair's annual Hollywood issue every year. It always has fabulous photos of today's top talent, often in salutes to some of the classic movie stars of the past. And it always has a selection of articles that are surprising and inventive, going way past the usual profiles of the usual subjects.
This year's issue has some great material, including the article on the women behind the early Disney animation classics, as I have already reported. But I was terribly disappointed with its selection of the most promising newcomers to feature on the cover. It isn't that any one of them is not impressive. Each of the young women has shown extraordinary talent and star quality. But how, in 2010, is it possible to have a collection of today's top young female stars and have every one of them be white? How is it possible to overlook some of the most stunning, accomplished, and mesmerizingly watchable actresses on screen?
A young woman no one had ever heard of a year ago has been nominated for an Oscar for best actress for her very first film. We do see Gabourey Sidibe inside the magazine, with her co-star and director. But why isn't she on the cover? In my opinion, the most dazzling breakthrough performance of last year was Nicole Beharie in "American Violet." Why isn't she on the cover? Where is Kerry Washington? Taraji P. Henson? Paula Patton? Meagan Goode? Sanaa Lathan? Keke Palmer? Gabrielle Union? Nia Long? Sophie Okonedo? Anika Noni Rose, star of "The Princess and the Frog" and "Number 1 Ladies' Detective Agency?"
What 2009 movie became the biggest box office movie of all time? "Avatar." And who was the female lead? Zoe Saldana. She was in another enormous box office and critical hit in 2009: "Star Trek." Why isn't she on the cover?
And why aren't they starring in more studio films?
Chris Rock's daughter wanted to know why she didn't have "good hair." And so he made this documentary as an answer, exploring the relationship between black women and their hair and hair products and processes — and how that relationship gives billions of dollars to an industry that can be exploitative.
Wildly entertaining and profoundly insightful, this is an exploration of image, economics, history, and standards of beauty. Nearly half a century ago, the ground-breaking "black is beautiful" cultural movement changed the way black and white Americans thought about beauty. It is seldom remembered that the key piece of evidence in the "Brown v. Board of Education" decision that led to school de-segregation was a series of interviews with black children who all said that the white doll was prettier than the black doll, thus showing that segregation was inherently unfair. This movie shows how complex and layered the challenge is and how powerfully media images of beauty can make us feel dissatisfied to get us to spend money to look different.
The movie has interviews with movie stars like Nia Long, Lauren London, and Meagan Goode. Surprisingly, none of them say that they have to have "good hair" to get jobs. They insist that they just like it. Maya Angelou says she had her hair processed for the first time when she was in her 70's. The Reverand Al Sharpton explains that James Brown talked him into getting his hair processed.
Rock visits the Dudley Hair Products company in North Carolina, one of the few black-owned providers of what some women in the movie call "creamy crack." He goes to India to discover the shocking sources of the exported hair. He tries to sell black hair but gets no buyers. And he goes to a hair competition and performance event that is simply indescribable.
This is a movie of enormous importance and good will and should be seen by everyone, especially mothers and teen-age daughters, to remind us that all hair is good hair and that beauty is more about how we feel than how we look.