B+
Lowest Recommended Age:
Middle School
MPAA Rating:
Release Date:
July 15, 2016
B
Lowest Recommended Age:
Mature High Schooler
MPAA Rating:
Rated R for strong violence, language throughout, some sexual content and drug material
Release Date:
July 12, 2016
B-
Lowest Recommended Age:
Kindergarten - 3rd Grade
MPAA Rating:
Rated PG for action and some rude humor
Release Date:
July 8, 2016
Lowest Recommended Age:
Middle School
MPAA Rating:
Rated PG-13 for thematic elements including strong language and some bullying behavior, a suggestive image, drug material and teen smoking
Release Date:
April 22, 2016
B+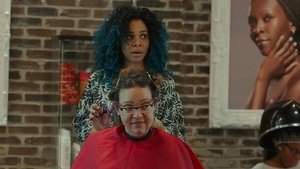 Lowest Recommended Age:
Middle School
MPAA Rating:
Rated PG-13 for sexual material and language
Release Date:
April 15, 2015
C
Lowest Recommended Age:
Mature High Schooler
MPAA Rating:
Rated R for sexual content, language and brief drug use
Release Date:
April 8, 2016
| This product uses the TMDb API but is not endorsed or certified by TMDb.
What kind of movie do you feel like?
Ask Movie Mom
Click here
Cute kid + The Rock in a pink tutu = movie deal.
After the success of The Game Plan, Dwayne Johnson (nom de wrestling: The Rock) has become the go-to guy for movies about taming the gentle giant. So once again, the fun is seeing Johnson playing an arrogant jock who is schooled by just about everyone.
This time, Johnson is a hockey player named Derek who has been knocked down to the minor leagues following an injury. His nickname is "The Tooth Fairy" because his blocking is so aggressive that it sometimes knocks out the opposing player's teeth. He is proud that he leads the league in penalty time. But he is cynical and disappointed in his life, and when a young fan says he hopes to play professionally, Derek bluntly tells him that it will never happen.
Derek is dating Carly (sweetly played by Ashley Judd), a single mom with a cute little girl and a sulky middle school boy. Derek impatiently almost tells Carly's daughter that there is no tooth fairy. That night, under his pillow, he receives a summons. Suddenly, he has sprouted wings and is wearing a pink tutu. For the crime of failing to believe, he has been sentenced to two weeks of duty as a tooth fairy. With guidance from an administrative fairy (the towering Stephen Merchant of the UK's "The Office" and "Extras") and the fairy godmother (a regal Julie Andrews), Derek is outfitted with all of the necessary equipment (including a male version of the uniform) and sent out to retrieve some teeth and tuck money under some pillows.
This turns out to be quite a challenge. Breaking into people's homes for benign reasons is still breaking and entering, and Derek will need his shrinking gunk, amnesia powder, and invisibility spray. And there will be times when a tooth fairy emergency will come at the wrong moment, and misunderstandings will have to be straightened out. The film has a number of screenwriters who seem to have missed a meeting on consistency in the tooth fairy rulebook and the wings themselves are not very attractive. But everyone is game, the silly humor is good-natured, and Merchant is not the only one who has some fun making Johnson seem small.
There have been many articles about the end of the era of the movie critic as print media cuts have led to the departure of many of the best-established and most widely-read commentators on film. But Roger Ebert says this is the golden age of film criticism.
Never before have more critics written more or better words for more readers about more films. But already you are ahead of me, and know this is because of the internet.
Twenty years ago a good-sized city might have contained a dozen people making a living from writing about films, and for half of them the salary might have been adequate to raise a family. Today that city might contain hundreds, although (the Catch-22) not more than one or two are making a living.
Film criticism is still a profession, but it's no longer an occupation. You can't make any money at it. This provides an opportunity for those who care about movies and enjoy expressing themselves.
I am honored to have my photo included among the critics he discusses. When people ask me how to become a movie critic I say, "I just waved my magic wand. You're a movie critic! All you have to do is write reviews." And if they ask me how to become a good movie critic, I say, "It takes more than loving movies. It takes more than having opinions. It takes more than knowing a lot about movies, though all of those things are important. You have to be a person with a full life, a vitally engaged head, and a heart that is open to experience and learning. I can't bear talking to people who think they know movies because they can keep all the IMBD data in their heads.
A movie critic is first and foremost a writer. And if you ever want anyone to read your reviews they had better be lively, informative, and vivid. Most of the movies you see won't be very entertaining or filled with insight, but your reviews have to be both, every time." Watch a lot of movies, yes, but read a lot of books and live a lot of life because you will need all of that. The readers deserve it, and you know what? The movies and the people who make them do, too.
When the weather gets warm, the movies get big! The summer of 2010 will be filled with big-budget sequels and remakes along with some newcomers hoping to establish new franchises. Get ready for chases, sword fights, karate, 3D, many brinks of disaster, and lots and lots and lots of stuff getting blown up.

Sequels!
"Iron Man 2" Mickey Rourke and Scarlett Johansson are just two of the challenges our metal-suited arms dealer has to face. One of the most intriguing elements of the film, though, is the appearance of Samuel L. Jackson as Nick Fury.
"Toy Story 3" Buzz Lightyear, Woody, Jessie, and the rest of the toys find a new home at a day care center when Andy leaves for college.
"Sex and the City 2" Charlotte, Samantha, Miranda, and Carrie are back, and they are, fabulous. So are their shoes!
"Shrek Forever After" The crowd from Far Far Away is back in an "It's a Wonderful Life" type story where Shrek gets to see what life would have been like for his friends and family if he had never met them.
"The Twlight Saga: Eclipse" Team Edward? Team Jacob? They are going to need to work together to fight off some very scary vampires. But when it comes to Bella, the teamwork ends.
"Step Up 3D" More dance-offs. In 3D.
In the mood for love? We've got date movies!
"Just Wright" A basketball star (Common) falls for a pretty girl (Paula Patton). But when he is injured, he realizes that his physical therapist (Queen Latifah) may be more than just a friend.
"Letters to Juliet" Amanda Seyfreid discovers a 50-year-old unopened letter and takes a journey to reunite two lovers that will teach her some important lessons about love.
Action!
"Prince of Persia" They're calling this one the next "Pirates of the Caribbean." Jake Gyllenhaal must recover the Dagger of Time in this sword and sandal epic movie based on a computer game.
"The Expendables" It would be easier to tell you which big-screen action heroes are not in this movie than to list the ones who are in this film from writer-director-star Sylvester Stallone. Even California governor Arnold Schwarzenegger and Bruce Willis show up, along with Dolph Lundgren, Jason Statham, Jet Li, Terry Crews, Danny Trejo, and Steve Austin. The plot? Stuff blows up!
Ready for some deja vu? Remakes!
"Robin Hood" The "Gladiator" team is back with their take on one of the most frequently filmed stories of all time. Russell Crowe is in the title role with an all-star cast that includes Cate Blanchett as Maid Marian, Mark Addy as Friar Tuck, and Mark Strong, Oscar Isaac, and Danny Houston.
"The Karate Kid" Jaden Smith (son of Will and Jada Pinkett Smith) takes over the role of the kid who finds a teacher (Jackie Chan) to help him learn the discipline and skill of karate.
"The A-Team" The 70's television show comes to the big screen with Liam Neeson and Bradley Cooper. I pity the fool who doesn't know this movie is going to sell a lot of tickets.
"The Last Airbender" A popular animated series comes to the big screen with live action directed by M. Knight Shyamalan. "Slumdog Millionaire's" Dev Patel co-stars in this story of a boy who has the power to control the elements and the responsibility of saving the world.
"Dinner for Schmucks" Based on a French film called "The Dinner Game" about a mean game where friends compete to see who can bring the biggest loser to dinner, this film reunites two "Anchorman" stars, Paul Rudd and Steve Carell.
Based on a best-seller
Eat, Pray, Love
Julia Roberts stars in this adaptation of the best-seller by Elizabeth Gilbert about a woman who traveled to Italy, India, and Indonesia in her "search for everything."
"Ramona and Beezus" is the first feature-film version of the classic stories about the irrepressible Ramona from Beverly Cleary. Disney pop princess Selena Gomez stars as big sister Beezus.
Intriguing….
"Charlie St. Cloud" Zac Efron plays a young man mourning the loss of his brother, who goes to work in the cemetery to be near him.
"Inception" Christopher Nolan ("Memento," "The Dark Knight") is behind the most mysterious film of the summer. All we know is that it stars Leonardo DiCaprio and Oscar-winners Marion Cottilard and Michael Caine and that it looks…spooky.
"Scott Pilgrim vs. the World" Michael Cera has to defeat all of his new girlfriend's exes. There are seven of them and they are evil. And the girlfriend is the fabulous Mary Elizabeth Winstead, who was terrific in both "Sky High" and "Grindhouse." I hope this is a breakthrough for her.
Love to laugh?
"Get Him to the Greek" Enfant terrible Russell Brand plays an over-the-top rock star (the Aldous Snow character from "Forgetting Sarah Marshall") and Jonah Hill is the shy music industry executive who has to make sure he arrives at the concert venue.
"Despicable Me" Two evil geniuses compete to take over pretty much everything in this animated film with the voices of Steve Carell and Jason Segal. Russell Brand is in this one, too!
Christian families looking for wholesome and satisfying entertainment will appreciate "The Secrets of Jonathan Sperry," the story of young friends whose lives are changed through friendship with a man who does more than encourage them to study the Bible; he sets a standard for them to live up to in the way that he applies Biblical teachings to his own behavior. Its summer vacation of 1970 setting is just right for a "why don't they make films like they did in the old days" story.
Jansen Panettiere (younger brother of Hayden Panettiere of "Heroes") plays Dustin, a good kid who lives with his single mother and hangs out with his friends at the local diner. He has a crush on a girl who works there and agonizes about how to ask her out. His other problem is a bully named Nick (Taylor Boggan) who harasses everyone.
Jonathan Sperry ("The Love Boat's" Gavin McLeod), a kindly neighbor, hires Dustin to mow his lawn. Sperry invites Dustin and his friends over for Bible study and chocolate cake. He has a way of making the lessons very compelling — and for showing the boys with his own behavior and his quiet counsel how meaningful the lessons are. When his open-hearted and considerate generosity makes a difference in Nick's life, it makes one in theirs, too.
The film's parochialism in insisting that Christianity is the only way to get to Heaven will keep it in the church group category. But its sincerity and above average script help it live up to the teaching style of its title character as well as the content of his lessons. Its portrayal of patience, kindness, and forgiveness as the most significant and life-changing forces of Christianity — for those who give as well as those who receive — are undeniably touching.