| This product uses the TMDb API but is not endorsed or certified by TMDb.
What kind of movie do you feel like?
Ask Movie Mom
Click here
It used to be called TV-Turnoff Week but that was so 1990's.  Now it's Screen-Free Week — one week for families to turn off the screens and reconnect with old-fashioned in-person interaction, to look each other in the eyes, spend time outside, cook together, read books on paper, daydream, play board games and cards, and, perhaps most important, go for more than 20 seconds without being interrupted by buzzing, beeping, ring-tones, or tweets.  It's also a chance to participate in the many Screen-Free Week events organized around the country.  The Campaign for a Commercial-Free Childhood has a fact sheet for kids and resources for parents and teachers, including an excellent Live Outside the Box Toolkit from Seattle and King County.  Screen-Free Week is endorsed by a wide range of educators and health professionals including the American Medical Association, the National Education Association, and the American Academy of Pediatrics.
I was disappointed to see Double X blogger KJ Dell'Antonia explain why she and her family will not be observing Screen-Free Week, apparently because it is inconvenient. Without television as a soporofic,
my four children will be running wild around me, invariably losing their generally excellent ability to self-entertain and peacefully interact at approximately 5:00 daily, precisely the moment when I'm desperately trying to finish up the last bits of work for the day and start dinner—without once resorting to the highly addictive, all-child-inclusive form of entertainment that is Phineas and Ferb.
She doesn't try to suggest that there is anything beneficial to her children in her decision.  It is Dell'Antonia who wants to continue to rely on television to keep her children quiet and does not even want to take one week to try to teach them that they have other alternatives — like reading a book, drawing a picture, playing a game, or setting the table.  She has to admit, "I support the idea of a "screen-free week," but I support it as a family project, not a top-down imposition of a temporary new screen rule."  The entire idea of Screen-Free Week is as a family project.  I am certain that children will be so happy to have their parents put down their Blackberries that they will be more than willing to miss another rerun of Phineas and Ferb and that it is well worth it for everyone to learn that media is not the only way to spend quiet time.
And be sure to see Robert Downey, Jr.'s brilliant performance in "Chaplin."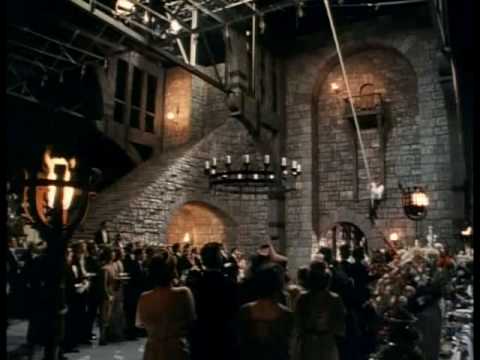 I also recommend Stephen Weissman's superb biography, Chaplin: A Life
.
From Marc Erlbaum of Nationlight Productions:
Anyone following the world news the past couple months is aware that something huge is brewing.  Is it good or bad – that's not clear quite yet.  But what is clear is that the internet is changing everything and giving us all the incredible ability to impact things far beyond our former reach.  An email shoots around the globe instantly and who knows how many people are affected by it.  Individuals and groups worldwide can bond, encourage, and support one another, and millions of people who have been restricted to propaganda from their censored and state-controlled media are now exposed to global views and brand new possibilities.
With this in mind, we decided to reach out to people all over the world to help make a 3 minute video to encourage tolerance, coexistence, and peace.  Not sure how far it will go, but we figured it was worth a try and at the very least a handful of us have spent a few minutes trying to do something rather than just waiting to see what happens.  There's always the possibility that it could strike a chord and get passed around, and if even 1 person somewhere sees this and is moved to stand up against corruption and violence, then it will have been worth the time.  Please watch it, and it would be great if you could forward it on to your friends/lists. It's amazing how tremendous an impact one can achieve with a few minutes and a simple push of a button in our ultra-networked world.  Thanks for your time and your help!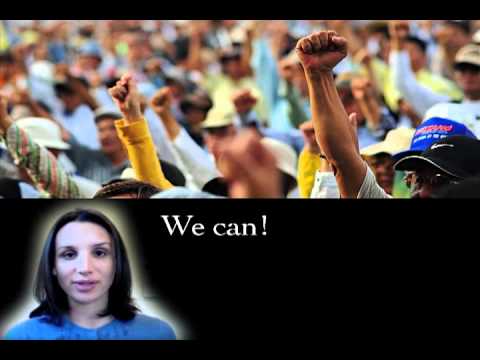 "You can't hate anybody when you've laughed with them," said headliner Ahmed Ahmed, quoting Rabbi-turned-comic Bob Alper. That's the idea behind the Funatical comedy tour, in Washington, D.C. this week. The stars of the show had a press conference at the National Press Club to talk about comedy as a universal language that can bring people together, smash stereotypes, and do more than military and diplomacy to create bonds of shared humanity. The comedians who appear in the show make audiences laugh at their similarities and their differences in a way that brings people together rather than one that plays to their fears, in what one of them called "an exchange of dialog with humor and art."
The participants in the press conference said that they confronted their own biases as well as those biased against them. Detroit native Omar Regan, a convert to Islam, said that he sees Muslims who have never met an African-American Muslim before and Christians who "do not associate coolness with being a Muslim. And he discovered his own prejudices as he worked on this tour with Middle Eastern natives who are Jewish, Christian, and Sikh. "I became what I despise, not being open to understand different kinds of people." Backstage, though, there is not a lot of discussion about political, cultural, or religious differences. "We get to know each other as comics," he said, rather than by nationality or religion. "We ask each other, 'How's the audience?'"
Maria Shehata, raised in Ohio, the daughter of Christians from Egypt, said that when she was growing up, kids would ask her if she spoke hieroglyphic and told her Egyptians were extinct. "I tried to be as white as possible," she told the group. Like the other comics, she was grateful for an opportunity to present a positive image to counter the headlines that make it seem that everyone in the Mid-East is a fanatic or a terrorist.
The tour has appeared throughout the Mid-East, and it was fascinating to hear about their experiences. In some places, even people who did not speak English would come to the show as a social event. Even though stand-up comedy is very much a Western tradition and they were not sure how the audience would respond to one person standing at a microphone telling jokes, they were pleasantly surprised to see that through YouTube and (mostly pirated) DVDs. And while comics operate under various restrictions (some venues prohibit any jokes about sex, drugs, or politics, others allow anything but making fun of the royal family) they are happily enjoying their adjustment to the pleasures of freedom of speech. They were delighted to  be asked, "Do you have any Mubarak jokes?"
Ahmed Ahmed's new film, Just Lke Us, winner of "Best Documentary Feature" at the Tallahassee Film Festival, is the story of cultures of a comedy tour in Dubai, Lebanon, the Kingdom of Saudi Arabia, and Egypt.  It will be in theaters this summer.  Read Omar Regan's comments on Huffington Post or become a fan on Facebook to learn more.