C
Lowest Recommended Age:
Mature High Schooler
MPAA Rating:
Rated R for sexual material, full frontal nudity, language throughout, and drug and alcohol content
Release Date:
July 29, 2016
C
Lowest Recommended Age:
High School
MPAA Rating:
Rated PG-13 for intense sequences of violence and action, and brief strong language
Release Date:
July 29, 2016
B+
Lowest Recommended Age:
Middle School
MPAA Rating:
Release Date:
July 15, 2016
Lowest Recommended Age:
Middle School
MPAA Rating:
Rated PG-13 for thematic elements including strong language and some bullying behavior, a suggestive image, drug material and teen smoking
Release Date:
April 22, 2016
B+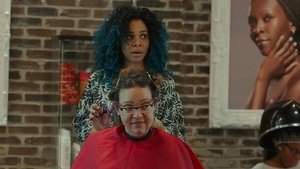 Lowest Recommended Age:
Middle School
MPAA Rating:
Rated PG-13 for sexual material and language
Release Date:
April 15, 2015
C
Lowest Recommended Age:
Mature High Schooler
MPAA Rating:
Rated R for sexual content, language and brief drug use
Release Date:
April 8, 2016
| This product uses the TMDb API but is not endorsed or certified by TMDb.
What kind of movie do you feel like?
Ask Movie Mom
Click here
This is a treat. Before he made "Coraline," director Henry Selick made the enchanting "James and the Giant Peach," based on Roald Dahl's classic book and featuring the voices of Susan Sarandon, Richard Dreyfuss, and "Frazier's" Jane Leaves.

It's now out on eye-popping Blu-Ray for the first time, and each one includes a DVD as well. Send me an email at moviemom@moviemom.com with James in the subject line and tell me your family's favorite Roald Dahl book. I will pick three lucky winners on August 7.
NOTE: Prizes provided by Disney. All views are my own.
Thanks to the Chicago Sun-Times for publishing my article on the San Diego Comic-Con.
Attendees will be checking the Comic-Con schedule on the event's iPhone app to make it to panel discussions on the history of Mad magazine and Little Lulu. Legendary schlock film producer Roger Corman will appear to talk about giving the first movie jobs to Jack Nicholson and superstar directors Ron Howard, Martin Scorsese and Francis Ford Coppola.
Also scheduled are tributes to the adorable children's show "Yo Gabba Gabba" and to the decidedly not-adorable "Robot Chicken." Movie costume and production designers will talk about their work and show clips from upcoming productions.
Also on tap are panel discussions about Christian comics, LBGT comics and the annual "Black Panel," again featuring filmmaker Reggie Hudlin and promising "surprise guests who will rock your world." Plus, there are portfolio reviews for young artists hoping to get jobs in comics field. Every year, someone arrives at Comic-Con as a fan and leaves as someone who next year might have fans of his or her own.
My visit to Comic-Con 2010 began with a press conference for one of the most celebrated and anticipated films previewing here, the long-awaited sequel to the pioneering 1982 Disney film, about people getting sucked into computers, "Tron." Steven Lisberger, who wrote and directed the original, told us that the first film was about what they anticipated computers could bring about; this one recognizes that audiences are only too aware of how pervasive computers have become in our lives. Stars Jeff Bridges and Bruce Boxleitner were there to compare the experience of acting in the first to the new one. The suits in this one are high-tech, molded around each actor's body, threaded with fiber optics that light up (and create a buzz that drove the audio technicians crazy). After actor Michael Sheen ("Underworld," "New Moon," "Frost/Nixon") described the way that even the actors would be so amazed by the glowing light from the suits they would forget to start acting, Boxleitner pointed out that in the original film, their wardrobe was "spandex and magic marker." Jeff Bridges had something to add: "And dance belts!"

Then I met with Robert Popper and Peter Serafinowicz, creators and stars of the cult comedy hit British television series, Look Around You
, shown on The Cartoon Network's "Adult Swim" and out on DVD for the first time this week. "Our show is such a weird, weird show," Serafinowicz said happily. "It's creepy and bleak and not much happens and it is very slow." "It's super-surreal," agreed Popper. Inspired by the over-serious and under-engrossing science films they saw in school when they were kids, Popper and Serafinowicz created hilariously demented parodies, with white-coated scientists explaining how ants build igloos, for example. Their affection for Monty Python and "Police Squad" is evident in the free-form looniness of the shows. And the DVD release has extra commentaries from some of the show's biggest fans, including Michael Cera and Jonah Hill.
Later, I attended a panel discussion on "The Expendables," written and directed by Sylvester Stallone and featuring just about every action star he could find. He appeared, along with co-stars Dolph Lundgren, Ultimate Fighting Champion Randy Couture, WWE's Steve Austin, and former football player Terry Crews — plus a surprise appearance from Bruce Willis, who is in one scene in the film along with Arnold Schwarzenegger.
They talked about filming in Brazil, where they were allowed to use more explosives than permitted in the US, and about getting banged up in the stunts and fight scenes. Stallone, whose neck was broken by Austin in filming, said he did not mind getting hurt making films. "I didn't get hurt in 'Rhinestone' or 'Stop or My Mom Will Shoot," and those did not turn out well."
Couture told us that his biggest challenge was the very first scene filmed, a monologue he worked hard to memorize and to develop his acting skills. And then, when he arrived on the set, Stallone had rewritten it and given him a different monologue instead. Lundgren said what was hardest for him was the scene where he had to tell a joke. Stallone made him do it over and over — and then used the first take. Crews and Austin told the crowd about some explosives that went off faster and closer than they expected. "There's no such thing as movie fire," Crews told us. It was real and it was dangerous. The clips they showed were every bit as exciting (and gory) as anticipated.
But perhaps no film is as Comic-Con-friendly as next month's "Scott Pilgrim vs. The World," described on the poster as "an epic of epic epicness," and based on the popular series of graphic novels
. Director Edgar Wright brought a dozen of his stars including Brandon Routh, Alison Pill, Mary Elizabeth Winstead, and Michael Cera, who wore, throughout the entire presentation, a Captain America costume. It had nothing to do with the movie, but it was fun to see. The crowd went wild over introductory clips to show us all of the characters and nearly levitated out of their seats when Wright told us that he was going to show the entire film. I was not one of the lucky ones selected to be walked over to the theater with Wright, but can't wait to see the movie.

I have also enjoyed my visits to the Exhibition Hall, filled with every possible kind of display for every possible kind of product relating to what the Comic-Con folks call "the popular arts," including games, collectibles, books, movies, television shows, DVDs, original art, t-shirts, and, yes, comics, plus people to help you store, organize, and insure your collection. I had a nice talk with Dino Andrade, a voice-over actor ("Pop" in the Rice Krispies commercials, the Scarecrow in "Arkham Asylum") who founded an online dating service for Comic-Con types called Soul Geek. It is a tribute to his late wife,
Mary Kay Bergman, who provided all of the female voices for "South Park" until she died in 1999 at age 38. He spoke to me very movingly about what they had shared and his hope of creating a place where other geeks, freaks, and fanboys and girls could find each other.
I also saw the first episode of "Nikita," a new television series based on "La Femme Nikita" and the American remake, "Point of No Return," about a woman assassin trained by a CIA-type organization who escapes. It stars the sensationally gorgeous and brilliantly talented Maggie Q. And I got a kick out of a new line of Hallmark greeting cards with themes from "Star Wars," "Star Trek," and "Twilight." And the costumes, better than ever.

How do you advertise a scent on television? And how do you make a product that was around in your grandfather's era and has no connection to a celebrity or fashion label seem cool?
You do it with charm, wit, and low-key sales pitch that lets people discover and re-discover it for themselves. Old Spice, once associated with other antiquated brands 60's medicine cabinet like Ipana, Brylcreem, and Hai Karate, has had a surprising resurgence, starting with a Super-Bowl ad, followed by viral, interactive videos.

Craig Reiss of Entrepreneur.com thinks this is an indicator of very big changes in advertising.
Last week we saw two days that shook the viral marketing world. Old Spice, a long-neglected — if not forgotten — Procter & Gamble brand unleashed a social media blitz that may have changed the rules of social network marketing.
The Super Bowl ad features former NFL player Isaiah Mustafa and it's theme appears to be addressed to the women in the audience: your man might not look like him, but he can smell like him. Why to women? First, who do men want to smell good for? Second, who actually buys it?
The commercials were appealing, with a light touch.
What really took off happened five months later.
Wieden posted a simple message on Old Spice's Facebook and Twitter page: "Today could be just like the other 364 days you log into Twitter, or maybe the Old Spice Man shows up @Old Spice." And show up he did.
As people tweeted questions about manliness to the Old Spice Man, he began posting near-real-time video vignettes responding to the queries, all in character and with no small degree of humor as he stood bare-chested, abdominals front and center in a bathroom set with the creative crew and comedy copywriters of Wieden + Kennedy behind the camera furiously writing jokes and chasing down props.
In a two-day blitz, the team produced more than 180 video "shout-outs," including a marriage proposal (she accepted) and exchanges with celebrities including Ellen DeGeneres, Demi Moore, Christina Applegate, Alysa Milano, George Stephanopoulos, Olympics speed skater Apolo Ohno, gossip blogger Perez Hilton, tech gadget blog Gizmodo, Stanley Cup champions Chicago Blackhawks and Starbucks (which now has 10 million fans on Facebook).
Instead of spending millions of dollars buying time on the broadcast networks, which recently posted another dispiriting set of eroding viewership numbers, the Old Spice team uploaded them — at no cost — to Twitter, Facebook, and YouTube. They quickly got almost 600,000 "likes" on Facebook and seven millions views on YouTube — not people who fast-forward thought an ad as they watch a show on their DVR but people who specifically chose to watch.
Reiss' shrewd assessment of what works here is well worth reading. In particular, he notes the personalized, interactive, and viral nature of this campaign.
That is at the core of the Old Spice phenomenon. People started competing to be witty or provocative, making their best bets on what would intrigue the Old Spice Man to want to respond to them. Many thousands did not get a response, but it seemed like all of them did. And the ones that didn't kept trying harder to impress the Man. Also, every blogger or celebrity who did get a response wrote about it. It was a badge of honor.
We can expect many more brands to pick up on this approach — and most of them will find out that it is not easy to be as engaging and innovative as Old Spice, two terms no one would have thought of applying to that brand a few weeks ago. For a trip down memory lane, see below.