C
Lowest Recommended Age:
Mature High Schooler
MPAA Rating:
Rated R for sexual material, full frontal nudity, language throughout, and drug and alcohol content
Release Date:
July 29, 2016
C
Lowest Recommended Age:
High School
MPAA Rating:
Rated PG-13 for intense sequences of violence and action, and brief strong language
Release Date:
July 29, 2016
B+
Lowest Recommended Age:
Middle School
MPAA Rating:
Release Date:
July 15, 2016
Lowest Recommended Age:
Middle School
MPAA Rating:
Rated PG-13 for thematic elements including strong language and some bullying behavior, a suggestive image, drug material and teen smoking
Release Date:
April 22, 2016
B+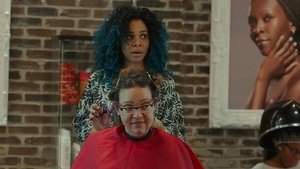 Lowest Recommended Age:
Middle School
MPAA Rating:
Rated PG-13 for sexual material and language
Release Date:
April 15, 2015
C
Lowest Recommended Age:
Mature High Schooler
MPAA Rating:
Rated R for sexual content, language and brief drug use
Release Date:
April 8, 2016
| This product uses the TMDb API but is not endorsed or certified by TMDb.
What kind of movie do you feel like?
Ask Movie Mom
Click here
How can we teach girls to be kinder to each other? We see a lot of movies and television shows and ads about the importance of being thin and looking young and smelling good and making money and being quippy and snarky and fast with put-downs and winning by vanquishing everyone around you but we don't get many positive images of the simplest and perhaps the most powerful quality that is available to everyone: the quality of kindness.
Last September, Lauren Parsekian and Molly Stroud began a month and a half long journey across the country in a Kind Campaign decorated minivan donated by Toyota. They traveled over 10,000 miles collecting stories from hundreds of girls and women all over America. That is the basis for a documentary and a campaign to help girls and women learn to be kind.
You can take the pledge of kindness, share your stories and even your apologies
As one woman says in the movie, we may not all be beautiful, we may not all be smart, we may not all be talented, but we can all be kind. I've made the pledge. Will you?
Fifteen years ago this week, when there were only a few thousand websites and not one from a corporation or publication, I decided to publish movie reviews online from a parents' point of view.
At that time, just about every site on the Web was put there by a college student or someone in the military or was part of a university's in-house system for publishing notices of meetings and conferences and trading papers and data. I had been online since 1986, when it was just pre-Web bulletin boards and listservs. I was very interested in the technology, but I didn't want to create a the typical "Here is a picture of me and here are my ten favorite links" website. And I wanted to write movie reviews. So I decided to combine the two.
It is hard to remember, now, how new and exotic and primitive the web was in those days. I did all my own code for the first four or five years, and was very proud of myself for figuring out how to post pictures of movie posters and embedded links. And I watched the Web grow up all around me. When I began, there was no Yahoo and no Google. AOL was Macs only. I had to use dial-up. There were no cable modems, either.
Five years later, Yahoo asked me to become its film critic, around the time that I began reviewing movies on radio station across the country (thank you, Froggy in Fargo for getting me started) and seven years after that, I got a call from Beliefnet, where I am living happily ever after.
As I typed away on that little computer in the study off our bedroom, the one that probably had less power than I currently have in my iPhone, I could never have imagined where it would take me. I am blessed by this journey and by all of you who are kind enough to visit me here. On to the next 15!
This is really special. I have one fabulous complete set of the brilliant "Prime Suspect" series from the BBC and PBS, starring Helen Mirren as police detective Jane Tennison. USA Today called it "A masterpiece" and "A perfect marriage of astoundingly talented actress and brilliantly conceived character." The Washington Post raved, "One of the great character creations of our time." It is a gritty drama about a dedicated woman who faces challenges to her authority inside the department as well as the challenges in solving crimes outside. Mirren is unforgettable as Tennison. You might not want to work for her but if someone happened to someone you cared about, you'd want her on the case. The show has won a basketful of awards including Emmys, Golden Globes, and the prestigious Peabody.
Send me an email at moviemom@moviemom.com and tell me which Helen Mirren role is your favorite. I will select a winner at random one week from today. Good luck!