| This product uses the TMDb API but is not endorsed or certified by TMDb.
What kind of movie do you feel like?
Ask Movie Mom
Click here
From Marc Erlbaum of Nationlight Productions:
Anyone following the world news the past couple months is aware that something huge is brewing.  Is it good or bad – that's not clear quite yet.  But what is clear is that the internet is changing everything and giving us all the incredible ability to impact things far beyond our former reach.  An email shoots around the globe instantly and who knows how many people are affected by it.  Individuals and groups worldwide can bond, encourage, and support one another, and millions of people who have been restricted to propaganda from their censored and state-controlled media are now exposed to global views and brand new possibilities.
With this in mind, we decided to reach out to people all over the world to help make a 3 minute video to encourage tolerance, coexistence, and peace.  Not sure how far it will go, but we figured it was worth a try and at the very least a handful of us have spent a few minutes trying to do something rather than just waiting to see what happens.  There's always the possibility that it could strike a chord and get passed around, and if even 1 person somewhere sees this and is moved to stand up against corruption and violence, then it will have been worth the time.  Please watch it, and it would be great if you could forward it on to your friends/lists. It's amazing how tremendous an impact one can achieve with a few minutes and a simple push of a button in our ultra-networked world.  Thanks for your time and your help!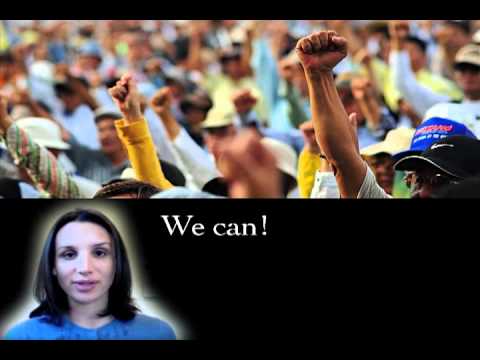 "You can't hate anybody when you've laughed with them," said headliner Ahmed Ahmed, quoting Rabbi-turned-comic Bob Alper. That's the idea behind the Funatical comedy tour, in Washington, D.C. this week. The stars of the show had a press conference at the National Press Club to talk about comedy as a universal language that can bring people together, smash stereotypes, and do more than military and diplomacy to create bonds of shared humanity. The comedians who appear in the show make audiences laugh at their similarities and their differences in a way that brings people together rather than one that plays to their fears, in what one of them called "an exchange of dialog with humor and art."
The participants in the press conference said that they confronted their own biases as well as those biased against them. Detroit native Omar Regan, a convert to Islam, said that he sees Muslims who have never met an African-American Muslim before and Christians who "do not associate coolness with being a Muslim. And he discovered his own prejudices as he worked on this tour with Middle Eastern natives who are Jewish, Christian, and Sikh. "I became what I despise, not being open to understand different kinds of people." Backstage, though, there is not a lot of discussion about political, cultural, or religious differences. "We get to know each other as comics," he said, rather than by nationality or religion. "We ask each other, 'How's the audience?'"
Maria Shehata, raised in Ohio, the daughter of Christians from Egypt, said that when she was growing up, kids would ask her if she spoke hieroglyphic and told her Egyptians were extinct. "I tried to be as white as possible," she told the group. Like the other comics, she was grateful for an opportunity to present a positive image to counter the headlines that make it seem that everyone in the Mid-East is a fanatic or a terrorist.
The tour has appeared throughout the Mid-East, and it was fascinating to hear about their experiences. In some places, even people who did not speak English would come to the show as a social event. Even though stand-up comedy is very much a Western tradition and they were not sure how the audience would respond to one person standing at a microphone telling jokes, they were pleasantly surprised to see that through YouTube and (mostly pirated) DVDs. And while comics operate under various restrictions (some venues prohibit any jokes about sex, drugs, or politics, others allow anything but making fun of the royal family) they are happily enjoying their adjustment to the pleasures of freedom of speech. They were delighted to  be asked, "Do you have any Mubarak jokes?"
Ahmed Ahmed's new film, Just Lke Us, winner of "Best Documentary Feature" at the Tallahassee Film Festival, is the story of cultures of a comedy tour in Dubai, Lebanon, the Kingdom of Saudi Arabia, and Egypt.  It will be in theaters this summer.  Read Omar Regan's comments on Huffington Post or become a fan on Facebook to learn more.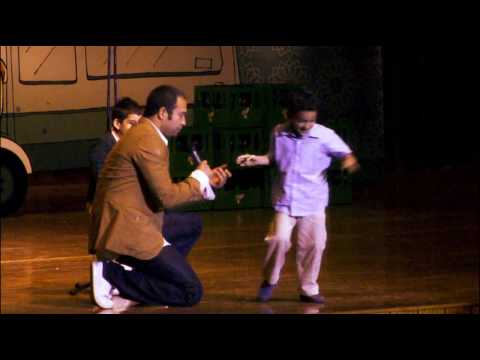 A South American setting and striking animation lend freshness to "Rio's" otherwise much-traveled storyline about a pampered pet who has to learn to survive in the wild.  We've seen this tale many times — "Madagascar," "Bolt," "The Wild," "Beverly Hills Chihuahua,"and more.  But this version is buoyed by local color — literally, with a vibrantly sun-drenched palette, along with a sensationally festive Carnival parade, and a slinky samba-liscious soundtrack overseen by Rio's most enduringly popular musical export, Sergio Mendes.
Blu (voice of "The Social Network's" Jesse Eisenberg) is a rare blue macaw who was captured by animal smugglers in Brazil as a tiny chick.  His crate falls out of a truck in snowy Minnesota (identified onscreen simply as "Not Rio") and is rescued by a little girl named Linda.  He grows up blissfully domesticated and never bothers to learn to fly.  Everything he wants is within reach.  He brings Linda her glasses when she wakes up and she makes sure he has just the right number of marshmallows in his hot chocolate.  As he explains, he is not a pet; he is a companion.  And Linda says he is her best friend.
They are visited by an ornithologist named Tulio (voice of Rodrigo Santoro), who tells Linda (voice of Leslie Mann) there is just one last surviving female blue macaw (voice of Anne Hathaway as Jewel).  Unless they mate, it will be the end of their species.  Linda reluctantly agrees to take Blu to Brazil.  But smugglers show up again to steal Blu and Jewel.  Blu has to learn some survival skills and make some new friends to find his way back to Linda.
Blue Sky is the studio that produced the "Ice Age" series and it is obvious that they are glad to be done with the endless blues and grays of the ice, snow, and rock settings.  Brazilian-born director Carlos Saldanha (director of "Ice Age" and co-director of the underrated "Robots") takes evident pride and delight in bringing his home town to the screen, taking full advantage of 3D CGI so that we can swoop around the iconic Christ the Redeemer statue atop the Corcovado Mountain and hang-glide over miles of beaches.  He has fun with Brazilian culture, too.  When Carnival revelers cross in front of their car, Linda asks Tulio if a woman in a gold-spangled costume is a performer.  "No," he replies, "she's my dentist."  As the woman in the spangles happily runs off to the celebration, she reminds Tulio to floss.  And Blu provides a critique of samba music that will sound familiar to its fans.
Eisenberg's tremulous voice is just right for Blu, giving him a neurotic, urban, understated wit.  "You know how people say 'it's a jungle out there?'" he complains to Jewel when they find themselves in the middle of a rainforest. "Not a good thing."  He gets strong support from Tracy Morgan as a bulldog, George Lopez as a toucan, and Will.i.Am and Jamie Foxx as friendly birds.  The story may not be new, but in fairness it is a theme that is very appealing to children, whose entire lives are about finding themselves outside their safe, domestic environment and trying to navigate the wild and sometimes scary unpredictability of real life.
The star of the show in every respect is a cockatoo named Nigel (voice of Jermaine Clement of HBO's "Flight of the Conchords"), one of the most masterfully animated characters in movie history.  Blue Sky Studios created a remarkable bird villain named Vlad three years ago in "Horton Hears a Who."  It was a daunting mechanical challenge to animate the infinite complexities of dozens of wing joints and thousands of feathers but Vlad was on screen only briefly.  Here the Blue Sky animators take what they learned from Vlad much further.  Nigel is a key figure with an even more complicated structure, at once menacing and shambling, who sings, dances, menaces, and fights, all in character.  The algorithms necessary for what can only be called Nigel's performance could probably have programmed a moon shot, and yet he seems completely natural and fluidly expressive.   Clement's voice work is a perfect balance of mean and funny, and Nigel's musical tribute to his own villainy is pure pleasure.
Saldanha is at his best when there are dozens of characters on screen.  Whether they are dancing or fighting, they are colorful, joyous, and meticulously choreographed.  A battle between the birds and the monkeys is exciting and funny and the opening dance number is a kaleidoscopic treat.  The climax, in the middle of a Carnival parade with massive floats and crowds of thousands is brilliantly imagined.  Blu spends most of the movie trying to get off the ground, but with Nigel and these big, showy scenes, Saldanha makes the movie soar.
In honor of this week's release of "Rio," an animated film set in Brazil, put on some samba music and think about some of these Brazilian-flavored films for your Netflix queue.  (No, I am not including the superb film actually called "Brazil" because it doesn't actually have anything to do with the country.)
1. Flying Down to Rio Filmed on an obvious back-lot very far from its Brazilian setting, this film is best remembered for the first on-screen teaming of Fred Astaire and Ginger Rogers and a dance number featuring girls on the wings of airplanes.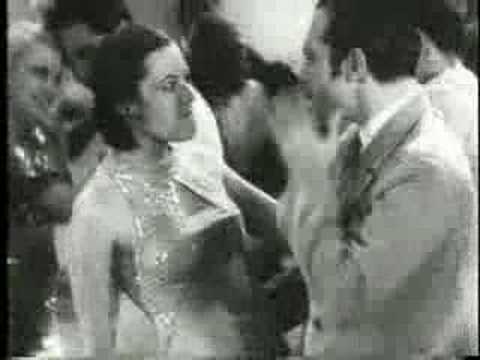 2. Next Stop Wonderland This smart indie romantic comedy is set in the Boston area and no one goes to Brazil.  But it is the story of a nurse played by Hope Davis who loves Brazilian music and it has a deliciously romantic samba soundtrack.
3. Saludos Amigos/Three Caballeros
Before the United States entered World War II, the US government sent Walt Disney and some of his staff to South America on a goodwill tour and when they came back they made these two animated classics, featuring Brazilian parrot Jose Carioca.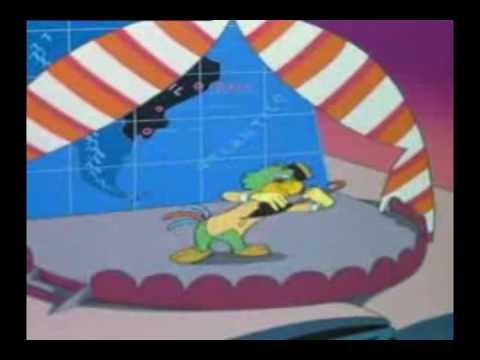 4. Walt & El Grupo
This documentary about the Disney trip to South America in 1941 is fascinating for at least three reasons.  It is a reminder of the pre-Google days when it was possible for tourists to be truly astounded by a visit to another continent because they had no previous exposure to images of the scenery and cities they would be visiting.   It is a frank and touching look at a cultural exchange.  And it is an enthralling look at the way that artists can be galvanized by what they see — in one unforgettable shot we see Disney artist Mary Blair transform the entire design of Disney based on the inspiration she saw around her in South America.
5. Notorious
One of Alfred Hitchcock's most romantic thrillers is this story of undercover agent Ingrid Bergman who goes to Brazil to spy on a Nazi supporter and must marry him to find out what he is hiding.
Also: "Nancy Goes to Rio," "City of God," "Fitzcarraldo," and "Black Orpheus"
And be on the lookout for the upcoming "The Brazilian Job," the sequel to "The Italian Job."