| This product uses the TMDb API but is not endorsed or certified by TMDb.
What kind of movie do you feel like?
Ask Movie Mom
Click here
Mike Mills is a graphic designer-turned film-maker.  His new movie, "Beginners," is inspired by his own experience.  Ewan McGregor plays Oliver, a graphic designer whose father, at age 74, came out and declared that he would spend the rest of his life as an openly gay man.   The film goes back and forth in time as the father, played by Christopher Plummer, thoroughly enjoys his new life, even after he becomes ill with cancer.  After his death, Oliver begins to explore a relationship with a French actress (Mélanie Laurent of "Inglourious Basterds"), both haunted and inspired by his father's late-life changes.
I spoke to Mills about grief, dogs, and falling in love without talking.
I loved the authenticity of the portrayal of the designer, very rare in movies. Was that you in the close-up of the hand doing the lettering and drawing? It was clearly someone who was both talented and experienced.
It's me and Ewan.  I taught Ewan to draw a bit.  He wanted to learn.  He's really crafty.  He builds bikes and  motorcycles and cars.  He started drawing and he was very quick to figure it out.
And when he did not want to do what the client wanted for the album cover — that was very true not just for artists but for any creative person.
Especially when you are in that grief place, where you don't really want to compromise.  You feel like life is short so you want to go for it the way that seems right to you.  You can be unreasonable and uncompromising and not even aware of it.  It's sort of a beautiful thing.  It's a weird gift of grief.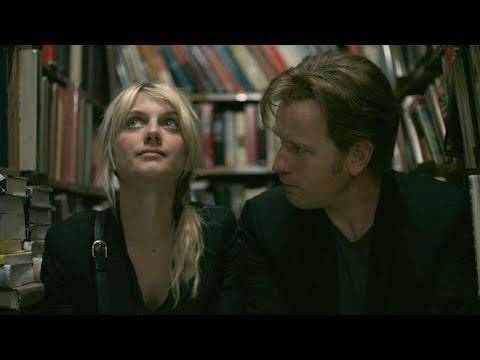 Tell me about your decision to structure it the way you did, impressionistically rather than chronologically.
It started because that was what grief was like for me. You're walking around in the present, but bits of conversations and memories keep coming back to you. All those emotional exchanges are still so alive, constantly slipping in time. All the assumptions that we assume all day long become impossible to sustain. Incredibly un-complacent and uncomfortable. And as a film-maker, I like movies that do that, like "8 1/2" and "Stardust Memories" or "Annie Hall." They're very formally playful. I'm more comfortable if I can work on a story in a more broken-down, multi-viewed way. I've got the history monologues, the conversations with the dog. The denser and more multi-platformed it is, the freer I felt.
The dog is wonderful!
Animals are really important to me. I have a boarder collie and it is one of the most important relationships in my whole life. We talk all the time. Obviously, in the movie, it is Oliver projecting what the dog is saying. It's a way for him to express his feelings. It became a neat, sideways way to get into Oliver's brain. Dogs are wonderfully mysterious. We don't know what they are thinking. It's that otherness that fascinates us. They love us across the species divide and we love them. The same thing with the drawings. It wasn't me trying to get my drawings into the film. It worked as a way to show Oliver's emotions. I could go from a memory to cut to a drawing and it made sense emotionally because you're seeing his reaction, his world.
I'd like to know where the idea came from that when Oliver meets the girl he falls for she can't talk and can only communicate by notes.
That came from Lou Taylor Pucci, who was in my last film. He plays the magician in the party scene — partly because I got that whole idea from him. He met a girl when he had laryngitis and he couldn't talk. He met a girl and fell in love in a way that he wouldn't have if he was talking. He couldn't be superficial and take the easy route. He got really vulnerable really fast. He told me that story and I asked if I could use it.
"Franklin & Bash" is a new lawyer show on TNT.  It is about two brash, rule-breaking best friend lawyers who join a very conservative, old-school law firm.  It is sometimes silly but it is sexy, funny, and fun.  And it stars two guys who have been acting since their teens, Breckin Meyer ("The Craft," "Clueless," "Garfield," "Robot Chicken") and Mark-Paul Gosselaar ("Saved By the Bell," "NYPD Blue," "Passing the Bar").  Like the characters they play, they do not take themselves seriously, but they take their work seriously.
I spoke to them about what they learned as child actors and how practicing law is like being in show business.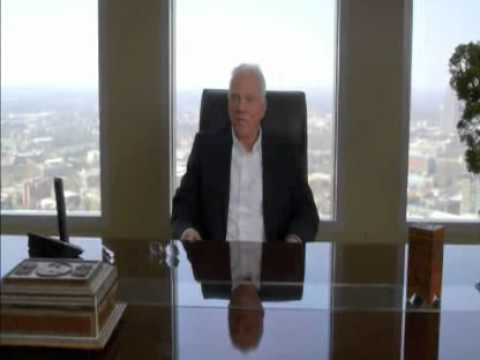 What did you do to get comfortable with the legal language and procedures?
Gosselaar: I was on a show called "Raising the Bar" for two seasons.  The creator of that show was a public defender in the South Bronx.  That was much more letter of the law — he was on set all the time and tried to make sure we stayed as true as possible because it was so important for him.  He wanted to teach America about what it was really like.  I interned for a week at the Bronx defenders' office.  So the set-up was not at all like what we're working with now but Bill Chase, one of the co-creators is an attorney and we have questions or don't understand something or a pronunciation he is there.
Meyer: Yeah, like "objection" — how do you say that?  And this word, "law….."
Gosselaar: We're much looser on this show, of course, but the law is the catalyst for the stories.  You get the great stories of struggle and conflict and the way our characters relate to the clients.  And in a way, putting on a trial is like putting on a play.
You play long-time friends but you did not know each other before the show.  How do you create that sense of history and chemistry?
Meyer: You always cross your fingers that first you even get along with the other actor, second that you have something in common.  Mark-Paul and I had more in common with each other than we even knew.  We both started acting very young and have consistently worked.  We're both family guys, both have kids.
Gosselaar: Our personal lives parallel each other, too.
Meyer: And our work styles.  We both show up knowing our stuff, and then we will have fun with it.  We take the work seriously but not each other at all.  That's where the fun comes from on the show — the drama comes from the cases and having now been bought up by this white-shoe law firm, how do you stay true to fighting for the underdog when your firm is working for the corporation you are fighting against?  But the fun is in these two guys and we were lucky that we really get along.  We are shooting in LA but we shot the pilot in Atlanta and it helped a lot, being "sequestered" there away from our families.  Normally we finish and go to our houses.  In Atlanta we'd have dinner and work on the script — part was we had nothing else to do but part of it was we loved the show and wanted it to work.  The script was so good — if we could elevate that, it would be amazing.  We worked non-stop, more than on anything else I can think of, around the clock, and neither one of us ever said, "Uncle."
Tell me about working with the wonderful Malcolm McDowell ("Clockwork Orange," "If…"), who plays the head of the law firm.
Meyer: He's everything you want Malcolm McDowell to be.  He's funny, he's intense, he's terrifying, and he is so sweet!  He is a living legend. He's done a thousand movies and is 287 years old. [Laughs]  If anyone has earned the right to be a diva, it's him.  But he showed up on set exactly the way we do, knowing his stuff and wanting to have fun.  It sets the bar for everyone.  It sets the tone for a really nice set where everyone's free to try and fail.  And he has the greatest stories known to men.  He's worked with everybody.
I've seen the first episode, but tell me about what's coming up later in the season.
Meyer: Beau Bridges comes in as my dad, a litigator.  James Van Der Beek comes on as the ADA's fiance, who needs a lawyer.  We go into the backstory.
Gosselaar: Our characters evolve.  We began with the personal injury and smaller-time pot cases.  Now we're doing more corporate, some murder trials, and in the third episode a woman who was fired for being too hot, but it isn't your conventional vision of what hot would be.
Meyer: That's one of our favorites.
Gosselaar: And Jason Alexander comes on as a Bernie Madoff-type character.
You both began as child actors so you have had a lot of opportunities to observe the way that movies and television work.  What did you learn from watching the grown-ups around you?
Gosselaar: Don't be an ass.
Meyer: Don't be a jackass. It's a job. Know your stuff.
Gosselaar:  Take pride in what you do.  It has to stem from what we saw around us at home. Our parents instilled in us how important it is to take pride in what you do.
Meyer: No one in my family is in the business, no one in his family is in the business.  That helps, too.  Even though we were in the business, we grew up out of the business.  There are times to have fun and goof off and we were kids, but it was a job and we saw it that way.  We were looking at the work, so we avoided the sense of entitlement.  There's a lot of luck to it, too, but you have to be determined, and we both were.  And it's the only I knew that I am mildly good at.
Our deepest gratitude for the honor and sacrifice of all who have served our country.