C
Lowest Recommended Age:
Mature High Schooler
MPAA Rating:
Rated R for sexual material, full frontal nudity, language throughout, and drug and alcohol content
Release Date:
July 29, 2016
C
Lowest Recommended Age:
High School
MPAA Rating:
Rated PG-13 for intense sequences of violence and action, and brief strong language
Release Date:
July 29, 2016
B+
Lowest Recommended Age:
Middle School
MPAA Rating:
Release Date:
July 15, 2016
Lowest Recommended Age:
Middle School
MPAA Rating:
Rated PG-13 for thematic elements including strong language and some bullying behavior, a suggestive image, drug material and teen smoking
Release Date:
April 22, 2016
B+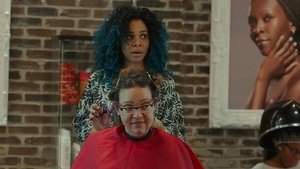 Lowest Recommended Age:
Middle School
MPAA Rating:
Rated PG-13 for sexual material and language
Release Date:
April 15, 2015
C
Lowest Recommended Age:
Mature High Schooler
MPAA Rating:
Rated R for sexual content, language and brief drug use
Release Date:
April 8, 2016
| This product uses the TMDb API but is not endorsed or certified by TMDb.
What kind of movie do you feel like?
Ask Movie Mom
Click here
Two young wolves are told that everyone is either an "alpha" (pack leader) or "omega" (fun-loving comic relief). When they are captured and have to find their way home together, they learn that you can decide who you want to be and who you want to befriend. It opens in theaters this Friday.
The highest-rated Lifetime Movie Network film, "Amish Grace," is out on DVD this week and well worth viewing. It is based on the true story of a devastating tragedy and the example of courage, compassion, and forgiveness that inspired the nation. Even those who separate themselves from the temptations and dangers of the modern world can sometimes find themselves facing unspeakable loss that threatens the most devoted belief in God's purpose. In this story, a community we often think of as sheltered, even quaint, taught the rest of the world a lesson in putting belief into action.
A disturbed gunman killed five Amish children and injured five more before turning his gun on himself. The Amish community immediately reached out to his wife with gentleness and sympathy. This story focuses on one agonized mother (Kimberly Williams-Paisley), who struggles with anger and grief as she tries to live up to her principles. Her husband says, "It is not easy to forgive, Ida. The Lord does not ask us to walk an easy path… But this I know — faith when everything is as you want it to be is not true faith. It is only when our lives are falling apart that we have the chance to make our faith real."
Be sure to read my interview with one of its young stars, Karley Scott Collins. I have three copies to give away. Send me an email at moviemom@moviemom.com with "Amish" in the subject line and tell me why this story is so important. Don't forget to include your address. The first three to write in will get copies of the DVD.
Everyone's favorite fairy has a new adventure: Tinker Bell and the Great Fairy Rescue
. And this one is special because for the first time she meets a human. I was lucky enough to interview Lauren Mote, who plays Tink's first little girl friend.

How did you imagine that you were talking to a fairy when you were in a recording room?
First of all, I read the script and this helped me transport into Lizzy's world and her character and also how a 9 year old girl would react to a real live fairy.
Did you have a picture of Tinker Bell to look at?
No, not at the beginning but at the last few recording sessions I had some animation to react to. But I knew what Tinkerbell looked like anyway, who doesn't!
What's the best way to talk to a fairy so she won't be scared?
Gently! Because they're so small and may get frightened easily as we're so big to them so anyone who meets a fairy, talk quietly!
How did Lizzy feel when her father did not believe her?
She was so upset and sad that her own father couldn't accept what she was saying to him. This also made her feel lonely so it's a good job she had Tinkerbell as a friend to have tea parties with and make Lizzy smile!
Why was it important to rescue the fairies?
Because otherwise, Lizzy's father would have taken Vidia (who is one of the fairies) to a museum and expose fairies to the world! Then they would have wanted to find the other fairies and catch them too. Fairies need to be free and live amongst their own kind.
As we remember the unspeakable losses of September 11, 2001, we also remember the immeasurable gallantry, courage, and devotion it inspired.

"Metal of Honor" is a heart-wrenching documentary about the iron workers who arrived as the World Trade Center buildings collapsed and stayed for eight months to make sure the area was cleared safely. "Up From Zero," produced and distributed by the U.S. Department of Labor, is about the construction workers. The perseverance and dedication of these people is profoundly moving. Their humility, integrity, and compassion is deeply inspiring. No Hollywood version can do justice to the honesty and devotion of these people and the enormity of their contribution.