| This product uses the TMDb API but is not endorsed or certified by TMDb.
What kind of movie do you feel like?
Ask Movie Mom
Click here
The award for the biggest "I told you so" of all time has to go to Harry Markopolos, who fought for nine years to convince anyone — regulator, prosecutor, journalist, or customer — that Bernard Madoff was a crook.  Finally, Madoff turned himself in for what turned out to be the biggest financial fraud in history.  At least, it's the biggest one we know about so far. And it continues to make headlines, the latest today as a court ruled that Madoff victims cannot recover the fictitious profitsreflected on the statements they received.
Markopolos is the subject of a new documentary called "Chasing Madoff."  He spoke to me about preventing and detecting fraud and the cases he is involved with now.  He will be attendng the Taxpayers Against Fraud conference in Washington, D.C. next month.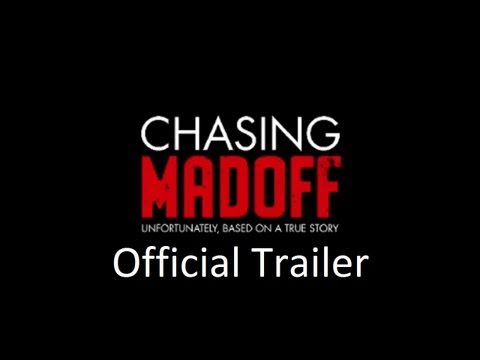 In the movie, you describe yourself as the boy who cried wolf — except that there was a wolf.
It felt like a fairy tale or was entering The Twilight Zone, no straight lines, just crooked lines.
I can understand why harried bureaucrats and conflicted politicians and journalists might be reluctant to tell the emperor he had no clothes. Madoff was a very connected and distinguished man. But why would the people who had money invested with him have no interest at all in asking him about the questions you raised?
The key point is that the smart people assumed he was front-running. That would put Madoff in jail if he was caught, but not the people who invested with him, and they'd still have the money. He was handling 5-10 percent of the stock value trades in the US and they assumed they were the beneficiaries of the fraud, not the victims. He intimidated people into not asking any questions. If you tried, he'd offer to give your money back. People did not pursue it because they wanted to remain in the money club.
Why would such a successful man think fraud was worth the risk?
You're assuming he was successful before. He had a boiler room operation out of his apartment when he first entered in 1962. He had a 46-year-long crime spree.
Why did he finally give up?  To protect his sons?
To protect himself. It didn't start out dangerous. When I saw the offshore hedge funds putting money in, I knew it was organized crime, laundering money against host nation tax authorities. Prison was the only place to keep him alive.
Do we know the truth now? Have you read his interviews since going to jail?
He is still lying. One or two or three things are true; the rest are lies. It is true that he hates me; he said that. He worked with the Chicago Board of Exchange and the big banks; they were willing conspirators. He named some names, threw some people under the bus. But three out of four of them are dead and the other one is 99 years old. There were a lot of people in bed with him.
Have any lessons been learned? Are we doing a better job of preventing and spotting fraud?
Not really. They should call them "compliant officers," not "compliance officers." Their specialty is looking the other way and not rocking the boat. You might as well give them a broom, they just sweep things under the rug. They are about appearances, not reality. Our cases against Bank of New York and State Street are moving forward and more are in the pipeline. For years, they were taking .3 of a percent from every trade for their pension fund clients.
Family Movie Night has an encore presentation of A Walk in My Shoes on Friday, August 27, at 8/7 central on NBC.  This is a terrific movie for the whole family about a teacher who gets a new point of view when she finds herself seeing the world through the eyes of the mother of one of her students.
Writer-director Tom McCarthy gives us stories of the families we choose.  In "The Station Agent" and "The Visitor" the main characters were loners who found themselves unexpectedly drawn into caring for people who were very far outside their usual circles.  In this, McCarthy gives us a man who already has a loving, stable family and a best friend ("The Station Agent's" Bobby Cannavale) and is under enormous stress trying to take care of everyone.  But he, too ends up meeting someone who at first seems a threat, then a burden, and then, somehow, family.
Paul Giamatti plays Mike Flaherty, a lawyer with a solo practice that is not bringing in the money he needs for repairs at the office and at home.  Most of his clients are indigent but Leo, a man in the early stages of dementia ("Rocky's" Burt Young), has a comfortable bank account.  In a guardianship proceeding, Mike impulsively has himself appointed as guardian so that he can get the fee.  Then he puts Leo in an assisted living facility, contrary to his assurances at the hearing that he would keep Leo in his own home.
Mike did not know that Leo had any relatives.  But a teenage grandson who has never seen Leo turns up.  His name is Kyle (newcomer Alex Shaffer).  He has dyed blonde hair and he smokes.  His mother, Leo's daughter, is in rehab and he has come to stay with Leo.  Mike and his wife Jackie (Amy Ryan) reluctantly take him in.  Mike coaches the high school wrestling team part-time.  Kyle turns out to be an exceptional wrestler.  He begins to work out with the team.
There is a wonderful decency, naturalism, and humanity to this story, thanks to a sensitive script and superb performances.  Ryan and Giamatti have the rhythms of a long-married couple, with a real sense of established teamwork, and appreciation.  Her "what is that?" expression and his "it's okay and under control" gesture to her are eloquent in conveying their depth of trust and understanding.  The look on Mike's face when he wishes Kyle luck in keeping his secrets reflects more than a decade of seeing her ability to get the truth out of anyone.  And yet Mike himself is keeping bigger and bigger secrets from Jackie.  He thought it would not hurt anyone.  But there really isn't any such thing as win-win.  Someone always pays a price.
Barbara Dee is the author of Trauma Queen
, a terrific new book for ages 9-14.  It is the smart and very funny story of a 7th grader named Marigold.  While most parents are what we might call amateurs in the field of child embarrassment, Marigold's mother Becca is a professional.  She is a "performance artist," whose job is to do outrageous and provocative things, including one presentation that attacks the mother of Marigold's (soon to be former) best friend.  Ms. Dee answered my questions about the book, how she knew she was funny, and why she likes writing for kids.
Why are all young teens so easily embarrassed by their parents?
Well, I'm no child psychologist, but as a mom of three teenagers I think it's pretty normal for young teens to separate a little from their parents. Maybe a part of this process involves holding up your parents to incredibly complex rules of behavior—and rolling your eyes.
What was the most embarrassing thing your parents ever did to you?
I'm not haunted by any one excruciating incident. But I do remember cringing at some of their fashion choices—paisley scarves, wide lapels, big jewelry. In Trauma Queen
Becca describes being mortified by Gram's plaid pants, which may have been inspired by—and I'm just guessing here—my own parents' wardrobe in the Seventies.
How do you think contemporary performance art will be seen 100 years from now?
I wonder! The boundaries between types of media keep changing, so maybe by then all art will be performance art. Or possibly in 100 years art will be accessible only electronically, so Becca's type of performance art—spontaneous, low-tech, performed in front of a live audience—will seem antique. I hope not. I love going to the theater, because I love that feeling that once the curtain goes up, anything can happen.
Should Becca have refrained from putting on a performance that she knew would hurt her daughter's friendship with Emma?
Oh, definitely! Becca made a big mistake by putting her self-expression ahead of her daughter's feelings, and I think she figures that out. But I know how hard it can be sometimes to put your work second to your family's needs. And of course no mom enjoys being judged by other moms, so I completely understand why Becca felt provoked. Still, she should have considered that her thirteen-year-old daughter had a separate—and valid—perspective.
When did you know you were funny?
My kids are all very funny, and we spend our dinners trying to crack each other up.  So I knew I could make them laugh, but of course writing funny is a whole different thing. I wasn't sure I could do it until I printed out the manuscript of my first book (Just Another Day in My Insanely Real Life
), left the room–then listened by the door while they read it out loud and giggled. An amazing moment for me!
What made you decide to bring in two generations of mother-daughter conflict?
Trauma Queen
is a kid-centric book, but I didn't want to write nothing but Oh-my-crazy-mother. I wanted the mom to be as well-rounded a character as the daughter—far from perfect, yes, but also creative, smart, and big-hearted. So I decided to show a bit of Becca's history, especially what sort of daughter she was herself. I think Gram helps Marigold begin to see her mom as a whole person, and also to understand that we're all just family.
Will you write more about Marigold?
Hmm, maybe. When I finished writing this book, it was so hard to let go of the characters, so that's certainly a possibility.
What do you like best about writing for a YA audience?
Actually, most of my readers are tweens, kids who've outgrown the Children's Section of their library but aren't ready for the edgier stuff in some YA fiction. (These readers are usually ages 9-14.) I love how strongly this audience connects with characters, so I try to write the sort of people they'll want to hang out with. I'm not interested in creating superhumans coping with dark fantasy worlds; I'm going for the flawed, complex, funny types of characters which kids that age will find in real life.
I also love how a tween audience expects direct contact with authors. For a writer, there's nothing more precious than reader feedback! Most of the time it's email–but once in a while a reader sends an actual letter written in purple gel pen. Those are always the best!