C
Lowest Recommended Age:
Mature High Schooler
MPAA Rating:
Rated R for sexual material, full frontal nudity, language throughout, and drug and alcohol content
Release Date:
July 29, 2016
C
Lowest Recommended Age:
High School
MPAA Rating:
Rated PG-13 for intense sequences of violence and action, and brief strong language
Release Date:
July 29, 2016
B+
Lowest Recommended Age:
Middle School
MPAA Rating:
Release Date:
July 15, 2016
Lowest Recommended Age:
Middle School
MPAA Rating:
Rated PG-13 for thematic elements including strong language and some bullying behavior, a suggestive image, drug material and teen smoking
Release Date:
April 22, 2016
B+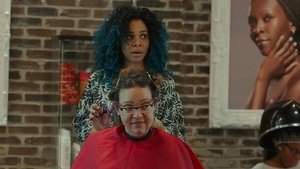 Lowest Recommended Age:
Middle School
MPAA Rating:
Rated PG-13 for sexual material and language
Release Date:
April 15, 2015
C
Lowest Recommended Age:
Mature High Schooler
MPAA Rating:
Rated R for sexual content, language and brief drug use
Release Date:
April 8, 2016
| This product uses the TMDb API but is not endorsed or certified by TMDb.
What kind of movie do you feel like?
Ask Movie Mom
Click here
Happy anniversary to the Flintstones, who were the first prime-time animated series fifty years ago (and who remembers the anniversary song from the show?) Inspired by "The Honeymooners," it was a stone-age story of two couples, bombastic Fred and his wife Wilma and his dim-but-sweet best friend Barney Rubble and his wife, Betty. The fun of the show was seeing the crazy re-creations of modern life with the "technology" usually involving some prehistoric creature acting as garbage disposal or record player needle (record players with needles now seem kind of stone age, but that's another story). Guest stars like Ann-Margret (as Ann Marg-rock) and Ed Sullivan (Ed Sully-stone) and the later appearances of babies Pebbles and Bam-Bam filled out the cast. Two live-action movies never captured the rough charm of the original, which still holds up well as silly fun.
Today we mourn the passing of one of Hollywood's greatest leading men, Tony Curtis. He was born Bernie Schwartz to a very poor and troubled family in the Bronx and became determined to make it as a movie star. He may be best remembered for starring in the film the American Film Institute placed at the top of their list of the funniest movies of all time: "Some Like it Hot." But he left behind an extraordinary body of work that included classic drama ("Spartacus" and "The Sweet Smell of Success") and historical figures ("Houdini" with then-wife Janet Leigh, "The Great Impostor," and "The Boston Strangler") as well as a range of light comedies and romances with names like "Boeing Boeing" and "Not With My Wife You Don't." He appeared with his idol, Cary Grant, in Grant's top-grossing film, "Operation Petticoat," with Burt Lancaster in "Trapeze"and more and with Gregory Peck in one of my favorites, "Captain Newman, M.D." And with his "Some Like It Hot" co-star Jack Lemmon he made a film on my all-time top family movie list, "The Great Race." The family legacy continues with his daughter, Jamie Lee Curtis, who appears in last week's release, "You Again."
America's fascination with extreme family living has led to reality shows about very little people and very big families. The latest is TLC's "Sister Wives," about a real-life fundamentalist Mormon polygamous family living in Utah. We meed Kody and his three wives, legal wife Meri and Janelle and Christine, who consider themselves equally fully married. The house, designed by a "plig" (polygamous) architect is helpfully shown to the audience via diagrams. It has separate apartments for the three women, and each has her own kitchen. Apparently, it is easier to share a man than an oven. Two of the women work and the third, who is pregnant with the family's 13th child, is the house-wife. And things get even more complicated very quickly as it turns out that for the first time in more than 16 years, Daddy is dating again. He is thinking of marrying wife number four, who comes with her own three children.
It is a remarkably likable family, far easier to imagine as your next-door neighbors than the more glamorous and dysfunctional fictional counterparts on HBO's "Big Love." They all laugh easily and often and the children all seem happy, healthy, confident, and well cared for. The house is immaculate. The biggest problem the family may face is the one that comes as a consequence of the increased visibility of the show itself; they are now being investigated for breaking the laws against bigamy. Stay tuned.
Sister Wives
The US Religious Knowledge Survey, released Tuesday from the Pew Forum on Religion & Public Life, found that Americans are more willing to say that they are religious than they are willing to learn about the history and beliefs of their religion. The highest scorers were the non-believers and the Jews. The survey asked for a fairly wide range of knowledge of different religious practices and beliefs and included two questions about what teachers can and cannot do under the terms of the Establishment Clause of the First Amendment to the Bill of Rights.
A new series on PBS can help American understand religion and its role in our culture For the first time on television, God in America, a presentation of "American Experience" and "Frontline," will explore the historical role of religion in the public life of the United States. The six-hour series, which interweaves documentary footage, historical dramatization and interviews with religious historians, will air over three consecutive nights on PBS beginning Oct. 11, 2010.
To extend the reach of the series beyond the television screen, God in America has formed strategic partnerships with The Pew Research Center's Forum on Religion & Public Life, The Freedom Forum First Amendment Center, the Fetzer Institute, Sacred Space International and other organizations. An integrated multimedia campaign set to launch six months prior to broadcast will include community engagement activities, media events and a comprehensive God in America Web site. The campaign will deepen public understanding of religion and spiritual experience in the life of the nation by encouraging the public to explore the history of their own religious communities and their individual spiritual journeys.