B+
Lowest Recommended Age:
Middle School
MPAA Rating:
Release Date:
July 15, 2016
B
Lowest Recommended Age:
Mature High Schooler
MPAA Rating:
Rated R for strong violence, language throughout, some sexual content and drug material
Release Date:
July 12, 2016
B-
Lowest Recommended Age:
Kindergarten - 3rd Grade
MPAA Rating:
Rated PG for action and some rude humor
Release Date:
July 8, 2016
Lowest Recommended Age:
Middle School
MPAA Rating:
Rated PG-13 for thematic elements including strong language and some bullying behavior, a suggestive image, drug material and teen smoking
Release Date:
April 22, 2016
B+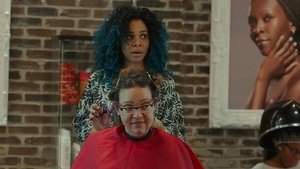 Lowest Recommended Age:
Middle School
MPAA Rating:
Rated PG-13 for sexual material and language
Release Date:
April 15, 2015
C
Lowest Recommended Age:
Mature High Schooler
MPAA Rating:
Rated R for sexual content, language and brief drug use
Release Date:
April 8, 2016
| This product uses the TMDb API but is not endorsed or certified by TMDb.
What kind of movie do you feel like?
Ask Movie Mom
Click here
The only truly captive audience for movies is airline passengers. You do not have to put on the headset, but if you are disturbed or offended by what is on screen there is no way to turn it off. Airlines will edit the films for language or nudity and sex, but (other than plane crash scenes) they keep in the violence and parents with small children have no way to protect them from those images. A group called Kids Safe Films is calling on the airlines to do better.
On a 2006 US Airways flight, the in-flight airline movie screen dropped down from the overhead and began showing images of incredible violence. A drive-by shooting, a child crushed to death by a car, kids swapping guns. And that was in the first five minutes of the film. What's crazy is that children on the flight were watching these images regardless of whether or not their parents purchased headsets. All because the screens were positioned so that everyone could see them. On other more recent flights, parents have struggled to protect their kids from images of murder, torture, melting faces and death – all shown on publicly viewable screens.
The American Medical Association reports numerous studies which prove that exposure to violent images is harmful to children.
And yet, here in America, in the only situation in which parents are unable to walk away from a TV screen, change the channel or even turn the TV off, their kids are force fed images of horrific violence – against their will, against the recommendation of the Medical Experts and against the guidelines set by Hollywood as put forth by the MPAA.
Their concerns are measured and their goals are modest. They applaud the airlines that either do not show movies or have 100% individual screens. They are not asking airlines to show children's movies, they are not suing anyone (how refreshing!), and they are not raising money (even more refreshing). They are urging the airlines and movie studios to act on their own, but support legislation if that does not happen. They are gathering signatures on a petition and I support their efforts.
Happy anniversary to the Flintstones, who were the first prime-time animated series fifty years ago (and who remembers the anniversary song from the show?) Inspired by "The Honeymooners," it was a stone-age story of two couples, bombastic Fred and his wife Wilma and his dim-but-sweet best friend Barney Rubble and his wife, Betty. The fun of the show was seeing the crazy re-creations of modern life with the "technology" usually involving some prehistoric creature acting as garbage disposal or record player needle (record players with needles now seem kind of stone age, but that's another story). Guest stars like Ann-Margret (as Ann Marg-rock) and Ed Sullivan (Ed Sully-stone) and the later appearances of babies Pebbles and Bam-Bam filled out the cast. Two live-action movies never captured the rough charm of the original, which still holds up well as silly fun.
Today we mourn the passing of one of Hollywood's greatest leading men, Tony Curtis. He was born Bernie Schwartz to a very poor and troubled family in the Bronx and became determined to make it as a movie star. He may be best remembered for starring in the film the American Film Institute placed at the top of their list of the funniest movies of all time: "Some Like it Hot." But he left behind an extraordinary body of work that included classic drama ("Spartacus" and "The Sweet Smell of Success") and historical figures ("Houdini" with then-wife Janet Leigh, "The Great Impostor," and "The Boston Strangler") as well as a range of light comedies and romances with names like "Boeing Boeing" and "Not With My Wife You Don't." He appeared with his idol, Cary Grant, in Grant's top-grossing film, "Operation Petticoat," with Burt Lancaster in "Trapeze"and more and with Gregory Peck in one of my favorites, "Captain Newman, M.D." And with his "Some Like It Hot" co-star Jack Lemmon he made a film on my all-time top family movie list, "The Great Race." The family legacy continues with his daughter, Jamie Lee Curtis, who appears in last week's release, "You Again."