| This product uses the TMDb API but is not endorsed or certified by TMDb.
What kind of movie do you feel like?
Ask Movie Mom
Click here
Hulu has another new original series, "A Day in the Life."  Documentarian Morgan Spurlock ("Supersize Me," "Pom Wonderful Presents The Greatest Movie Ever Sold") is spending time with fascinating people and showing us what one day looks like.  Want to know how billionaire Richard Branson spends his time?  Or comic Russell Peters?  Here's a chance to find out.
[Spurlock is] refocusing his lens on the most innovative and intriguing individuals in our pop culture landscape, allowing the audience to experience what it's like to be at the pinnacle of an exciting and extraordinary career by being "a fly on the wall" during the course of a typical day. Each episode goes behind the scenes with today's leading figures – celebrities, musicians, comedians, dancers, entrepreneurs – literally chronicling one day in their lives in a half-hour documentary film.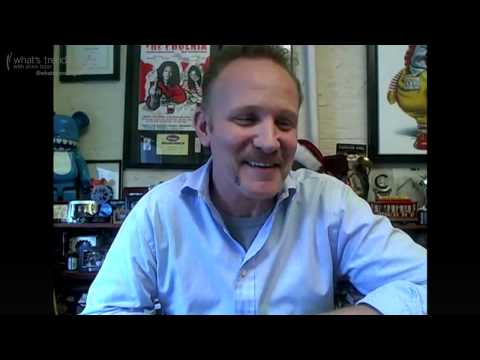 The Movie Clips website is not a place to visit if there is someplace you have to be.
It is, however, a fabulous resource for watching favorite clips and discovering new ones.  It's a genius idea.  They have actual human beings selecting and coding some of the greatest movie moments ever so that you can go look for your favorite movie by title or you can look up clips by tags from genre to star to subject matter.  mood, prop, action, era, or check out their cool supercuts mash-ups on topics like birthdays, weddings, sales pitches and job interviews.
It's still in beta.  They have some odd restrictions.  They can't show certain logos and some performers will not allow them to use particular clips.  But they are adding more all the time and working on some great partnerships to make it easier to share your favorites.
Our Idiot Brother is a disappointment, but Paul Rudd is always a pleasure.  Here are some better choices for those who miss that Rudd-alicious feeling:
1. How Do You Know  This was a massive box office flop, but it is now on cable and definitely worth a look for some very choice moments, especially Rudd's performance as a good guy caught up in securities fraud and an even deeper moral dilemma.  Watch him as he recognizes the baseball player he shared an awful date with on an elevator, a social smile on his mouth and anguish in his eyes.
2. I Could Never Be Your Woman
 This is a terrific movie that got caught in the unrelated vortex of a financial collapse and never got the attention it deserves.  Michelle Pfeiffer is a single mom who produces a silly but popular sitcom and Rudd is the young actor who makes her fall in love in spite of herself.
3. The Object Of My Affection
 Rudd plays Paul, a gay teacher who moves in with a single woman he has just met (Jennifer Aniston) after a bad break-up.  The two of them quickly become close friends and then realize that they cannot hide out with each other forever.  Both Rudd and Aniston deliver their best in this bittersweet love story.
4. Clueless
 This bubbly delight, inspired by Jane Austen's "Emma," has Rudd as the (brief) former step-brother and love interest for Alicia Silverstone's Cher.
5.  I Love You, Man In the midst of a raunchy bro-mance, Rudd is sensational as a guy who is a wonderful, devoted boyfriend but hasn't quite figured out the trick of guy friendships until he meets Sydney (Jason Segal).  Just watch Rudd try to come up with some guy-talk and end up stumbling with "totes magotes."