B+
Lowest Recommended Age:
Middle School
MPAA Rating:
Release Date:
July 15, 2016
B
Lowest Recommended Age:
Mature High Schooler
MPAA Rating:
Rated R for strong violence, language throughout, some sexual content and drug material
Release Date:
July 12, 2016
B-
Lowest Recommended Age:
Kindergarten - 3rd Grade
MPAA Rating:
Rated PG for action and some rude humor
Release Date:
July 8, 2016
Lowest Recommended Age:
Middle School
MPAA Rating:
Rated PG-13 for thematic elements including strong language and some bullying behavior, a suggestive image, drug material and teen smoking
Release Date:
April 22, 2016
B+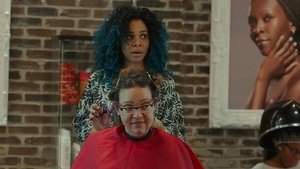 Lowest Recommended Age:
Middle School
MPAA Rating:
Rated PG-13 for sexual material and language
Release Date:
April 15, 2015
C
Lowest Recommended Age:
Mature High Schooler
MPAA Rating:
Rated R for sexual content, language and brief drug use
Release Date:
April 8, 2016
| This product uses the TMDb API but is not endorsed or certified by TMDb.
What kind of movie do you feel like?
Ask Movie Mom
Click here
Does anyone think it makes sense to have a commercial with a child telling you which SUV is cool? The only thing the Toyota Highlander ad makes me want to do is call child protective services to kidnap that kid for a deprogramming and a serious lesson in family dynamics and basic economics. I know that no child is in a position to buy a car, but this commercial is selling them something much more dangerous — the idea that material possessions determine what is "lame" and that children should tell their parents what to buy.
40 years ago today, I watched the very first episode of "Sesame Street" and I have been a big fan ever since. My dad, Newton Minow, helped the show's creator, Joan Ganz Cooney, get the funding for its first season, and we spent many family dinners talking about how exciting and revolutionary it would be. But what made me fall in love with it on that very first broadcast was how much fun it was, how imaginative, how respectful of its audience.
Here is one of my favorite moments from "Sesame Street." It still inspires me.
Here's a classic moment:
And here's a treat from the new season:
It is every parents' worst fear. Look away for just a split second and a child is gone. You have to swallow the terror to create a sense of calm for those around you and help you think through the best way to find the child. But it is impossible to keep away from memories of what you have shared and fears about what might have happened.
That is the simple but moving story of The Way Home, with Dean Cain as Randy Simpkins, a loving but often distracted father of three boys whose two-year-old son, Joe, disappears as the family is getting ready to go on a vacation. The very things Randy loved most about his home — its remote setting, the vast surrounding space of woods and ponds — instantly become sources of dread as the hours went by and twilight approached, Joe still not found.
The police arrived, and the news cameras. But so did the entire community as word went out from one church group to another and 400 people showed up to help.
The film is based on the true story of the real Randy Simpkins and his son, Joe, filmed where it actually took place. As a movie, it is uneven — Cain's performance is at a far higher level than anyone else in the cast. But it is sincerely done and undeniably touching.
I have copies of the DVD to give away to the first two people to write to me at moviemom@moviemom.com with "The Way Home" in the subject line. Don't forget to include your address!
HBO's new documentary, premiering on Veteran's Day, is the story of "the invisible wounds of war." What we now call post-traumatic stress disorder was once called "shell shock." Actor James Gandolfini, who produced Wartorn: 1861-2010, speaks to members of the military and veterans of WWII, Viet Nam, Desert Storm, and other conflicts to explore our growing understanding of the emotional and spiritual impact of battle.
Wartorn 1861-2010