| This product uses the TMDb API but is not endorsed or certified by TMDb.
What kind of movie do you feel like?
Ask Movie Mom
Click here
Three old friends who work for deranged, abusive bosses decide that the only solution is a "Strangers on a Train"-style murder swap in a lightweight comedy sustained by recession-era resentment fantasies, some attention to plot structure, and a bunch of top comic performers enjoying themselves so much it is impossible not to join them.  As confirmed by the outtakes over the closing credits, even the stars were shocked into laughter by some of the more outrageous moments in the film.  This is what "Bad Teacher" wanted to be, cheerfully offensive with some forward propulsion.   It's a wish fulfillment story with the vicarious pleasure of revenge and of seeing other people get into a lot of trouble for taking the risks we are much too careful to attempt.
You can see that Jennifer Aniston, looking like an inhumanly idealized CGI version of herself, is so happy to be out of those cloying rom-coms that she has a total blast as a predatory and sexually voracious dentist who only gets more excited by humiliating her assistant (Charlie Day as Dale). Even her dentist music plays "Crazy."  Colin Farrell, unrecognizable as a paunchy cokehead with a hangover, clearly enjoys playing a nunchucking nutball whose primary influence on home decoration appears to Uday Hussein.  And Kevin Spacey, who pretty much owns the bad boss role brings it once again as a paranoid, manipulative bully.
No wonder Kurt (Jason Sudeikis), Nick (Jason Bateman), and Dale feel trapped.  None of them can find another job.  Horrible bosses don't hesitate to threaten bad references and the job market is awful.  A high school classmate who was once a successful financier at Lehman Brothers is now reduced to, well, let's just say he has his hand out.  So, being the dim-witted play by the rules guys that they are, with their only knowledge of crime coming from Dale's intensive study of the "Law & Order" franchise, they try to find an assassin to knock off the horrible bosses, reasoning that "We don't clean our apartments or cut our hair," so why should they do their own killing?  They look for help first on the internet (and wonder whether they should have a cheese plate to offer the hired killer) and then try some random guy because he is black and has a scary nickname and lot of tattoos and therefore must be a badass (Jamie Foxx, very funny as [Explicative deleted] Jones).
Unlike "Bad Teacher," this film recognizes that the outrageous and shocking behavior works only if there is a solidly structured plot to keep things moving.  It is as funny to see how some of the elements from the first half come back in the second as it is to see Aniston's sexual predator, spraying Day's crotch with the hose from the spit sink and singing out, "Shabbat Shalom!" at what is revealed.  Bateman's impeccably dry delivery is perfectly balanced with Sukeikis' guy-next door (if the guy next door was constantly looking for short-term female companionship) cheer, and a nice restorative after the awful "Hall Pass."  Julie Bowen ("Modern Family"), Lindsay Sloane, and Ioan Gruffudd make the most of brief appearances and good spirits about bad activities keeps things brisk and lively. It is most likely to be remembered in the future as a relic of (we hope) a low point in the American economy than anyone's notion of a classic, but fans of raunchy comedy will find something to enjoy.
This is a movie about how Kevin James can do so much better, but Kevin James can do so much better than this movie.  In the film, he tries to change his life to be worthy of a woman he thinks he loves.  In the audience, we want him to stop making movies about what a shlub he is.
James and a team including some of his "King of Queens" writers have produced a dull and oddly mean-spirited movie about a zookeeper who takes advice about dating (or, as the animals call it, "mating") from the talking animals at his zoo.
The woman he likes is a fashion designer named Stephanie (the game and able Leslie Bibb), who dumps him in the first five minutes of the film after a proposal.  Still heartbroken five years later, Griffin (James) sees her again.  At first, he resists her indications of interest but then, just as he begins to respond, another old boyfriend enters the picture (Joe Rogan as Gale).  The animals decide to reveal their secret power of speech so they can give Griffin some guidance on how to get Stephanie back.  As you can imagine (and as perhaps you would rather not), the animals have their own ideas about how to attract the opposite gender.  Since, except for the bickering lions (voices of Sylvester Stallone and Cher!), none of them appear to have significant others of any species, their advice is of questionable value.  Nevertheless, this gives us an opportunity to see James walking like a bear and marking his territory like a wolf.  Thankfully, he does not follow the monkey's direction about what to throw.
But there isn't much more to be thankful for.  Adam Sandler (who provides the voice of the monkey) produced, which means it's yet another slacker no-effort film, with another soundtrack filled with 80's songs not to make any point or for any particular purpose but just because that's the last time Sandler listened to the radio.  And despite its superficial endorsement of being yourself and doing what you love, that over-done message is eclipsed by a weird turn in the third act.   Griffin takes advice from the animals that seems to have been stolen from Mystery the Pickup Artist.  They tell him to keep Stephanie off-balance by alternating insults and affection to make her insecure — and it works, not just on her but on others as well.  There is a cliched race-t0-the-airport scene which makes no sense in an era of cell phones, but it does show us what and who is important to Griffin — until a pointless and distracting detour just so he can hit someone along the way that undermines that message as well.  Griffin does some things he is not proud of but makes no attempt to fix his mistakes.  The film seems to suggest that it is all right, even a sign of strength and confidence to hurt someone's feelings.
The PG rating should not be a signal that this is a kids' movie.  Children will not be very interested in Griffin's romantic adventures or the night out on the town he gives to the zoo's melancholy gorilla ("Send some fried zucchini to that table of secretaries," he tells the waitress).  It's downright smarmy, with the use of fake swear words like "frickin'" to keep the MPAA ratings board at bay.  Poor Ken Jeong for the second week in a row is stuck in a humiliatingly shrill, borderline racist caricature as a snake specialist and Donnie Wahlberg is wasted as an animal-abusing zoo staffer.
James is a talented and appealing performer and even this mess can't hide the radiant beauty and class of Rosario Dawson as a warm-hearted zoo vet. There are a few nice moments when Dawson sails across a dance floor on acrobat's streamers and a few it-could-have-been-worse moments when it turns out that Griffin is not the usual comedy movie incompetent. He has a nice relationship with his brother and is good at what he does.  But James and Dawson could be so much better doing something else.
I love character actors, those utility infielders who have to create a complete character in seconds and hold a scene opposite a superstar.   They're the ones who always seem vaguely familiar but are so chameleon-like that we never quite place them.
One of my favorites is the astoundingly versatile Denis O'Hare, who seems to be in everything these days.  He's a testy judge in "The Good Wife" and the vampire King of Mississippi in "True Blood" (very mature material).  He has played officious bureaucrats in "The Proposal" (watch the closing credit outtakes) and "Charlie Wilson's War" and a singing, dancing prince in "Once Upon a Mattress."  He has appeared in "Brothers and Sisters" and "CSI: Miami."  It is a pleasure to be able to pay tribute to such a versatile performer.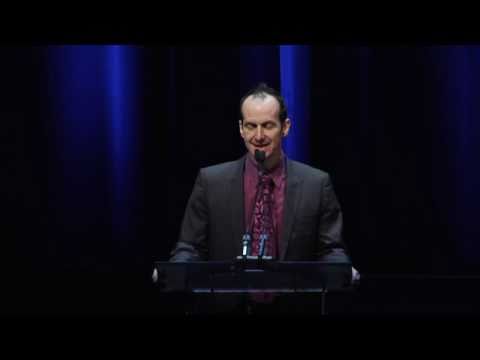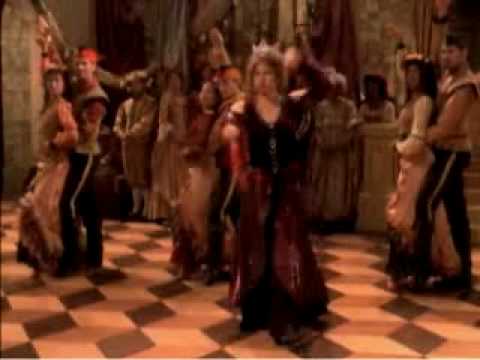 As more original content is being created for the web, deaf and hard of hearing audiences are urging producers to include closed captions. The Washington Post reports:
Last year, President Obama signed into law the 21st Century Communications and Video Accessibility Act, requiring that captioned television shows must be captioned online. But there's a loophole: The law does not require original online programming to be captioned.
The story reports on grass roots efforts to persuade producers and distributors of online content to include closed captions through social media and some lawsuits against Time Warner and Netflix, charging discrimination.  There is a petition calling on Netflix to improve and expand their closed captioning and search functions.
My dad, Newton Minow, was one of those who fought for closed captioning of television shows, in part because his older brother was hard of hearing but mostly because he has always worked for choice and accessibility.  The networks objected for years.  But once forced to comply, it turned out to be one of the best things that ever happened to them because the captions are what make it possible for TIVO and DVRs to find the shows they record.
Earlier this year, Regal and Cinemark made a commitment to full captioning in their movie theaters by the end of 2012.  Netflix and the producers of web series should do the same.