| This product uses the TMDb API but is not endorsed or certified by TMDb.
What kind of movie do you feel like?
Ask Movie Mom
Click here
More from the set of "The Help:"
Tate Taylor, writer and director of the film, told us, "I grew up coming to Greenwood.  It stopped in time in 1963.  These homes, these locations, these trees – we put together a look book.  They asked, 'Where do you want to film, Vancouver?'  We gave the book to Spielberg and he went, 'Wow.'  Louisiana has tax breaks – it is Southern, but has a very different feel." So they came to Greenwood, which stood in for Jackson in 1963, and he brought along Mark Richter as the production designer because he was from the South — they had worked together as production assistants on a Gap catalogue photo shoot for $100 a day.  Taylor said Northerners don't understand much about the South.  "I've been asked if we have malls here.  They don't understand why people are being so nice – What do they want?"   He told us about adapting his friend's novel.  "I had to get the first 200 pages of the book into 30 pages of screenplay."  He had just  one disagreement with Kathryn Stockett and admitted she was right.  "People do not know about the Jim Crow laws.  We had to leave that in."
Chris Columbus, producer, described Greenwood as "In a sense, frozen in time.  'The Reivers' was shot here."  He said the production team was energized by the excitement of the community and pride.  And they all appreciated "the friendliness – everyone knows what everyone else is doing."  The house where they were filming that day (Elizabeth Leefolt's home in the movie) "was built around 1958 but it had to have a shimmer of newness about it."
"I knew Tate because his sister's kid and my kid were in school together and were friends.  I saw his short film, 'The Chicken Party" and we stayed in touch.  He sent me the manuscript and I said, 'It's a woman's book' and gave it to my wife."  But it turned out to be more than that.  He urged the studio to use Taylor even though he was a newcomer.  "He seems to really know this world inside out."  And he told us that it was important to have accurate detail but keep the focus on the story:  "History is the backdrop.  It's all about the characters.  You don't want it to be a PBS special.  What was going on creates a sense of tension and danger.  When there's too much Hollywood [casting big name stars) the authenticity disappears."  Columbus, one of Hollywood's most successful directors (including the first two Harry Potter films) told us he wanted to be in Greenwood to see the filming.  "I'm here almost every day because I love it.  It is very inspirational.  Why can't we go back to making films that inspire us? Times really haven't changed that much in terms of the way we deal with each other.  And  I love to be working on a movie where you really want to hate the villain.  It's learning an entirely new culture, accent, food.  There was a time when the studio was talking about a cookbook, but the food is horrendous!"
Octavia Spencer knows the character of Minny in The Help
better than anyone else.  Not only did she perform the part with the author on her book tour and in the audio book edition
, but it was her outspoken ebullience and confidence that helped to inspire the character when Kathryn Stockett was first writing the story.  She spoke to a small group of online journalists on the set in Mississippi last August.
"The character of Minny is very, very loosely based on me," she told us.
I met [director] Tate [Taylor]when both were production assistants on "A Time to Kill" in Jackson.  My personality is not the best when I am hungry or hot.  Kathryn Stockett said, "I'm writing a book" and I'm like, "Who isn't, honey?"  When I got it, I teased her about having a part — "Am I the love interest for Denzel?" I was afraid it was another Mammy.  I hate "Gone With the Wind."  But then I read the first page – and stayed up all night.
She told us that Taylor is her best friend, like a brother.  She went with Stockett on the book tour because the book is written in alternating first-person narratives and while Stockett was willing to write in dialect, she did not want to read aloud the African-American character's voices.  Spencer's agents did not want her to go.  It was pilot season, and they thought she should be available for parts that came up in television.  But she went.  Still, she was afraid she would not get the part in the movie.  "Oh, God, there's Mo'nique out there.  And Queen Latifah," she thought.  But she got it.
Some of the challenges included driving the car from the 1960's — no adjustable seat and no power breaks.  And the clothes of the period: "Girdles and pointy bras.  I'm a 200 lb woman – it's all pushed in and sweaty."  This was a different experience for her as an actress.  "I'm usually the humorous and sarcastic person in the drama.  Good to get a chance to use a different set of muscles.  There has to be that sense of what the danger was for these women."  And, like the other people we spoke to, she was grateful for the inspiration they drew from the location and history of the community.  "Greenwood has a lot of history.  I'm still reconciling that and having it for Minnie.  The book makes that part of history palatable.  It's about the relationships and the bonds between the characters." And she spoke about her hopes for what we can learn from a story set half a century ago.  "What I love about this book is that we are having the conversations so that we can stop having the conversations."
We mourn the passing of Sherwood Schwartz, who helped define a generation with his enduringly popular if very undeniably silly television series, especially "Gilligan's Island" and "The Brady Bunch." He named the sinking ship on "Gilligan's Island," the S.S. Minnow, after my dad, Newton Minow, then the chairman of the Federal Communications Commission and the first in that job to suggest the broadcasters should try to provide more choice.  They later had a cordial exchange of letters and the association is still a great source of pride for everyone in our family.
The shows continue not just as emblems of their era, where they were a comforting counterpart to some of the strife of the late 60's and early 70's, but as genuinely fond memories for those who knew they were cheesy and formulaic but could not help responding to the genuine warmth inside them.  Both shows were about different people learning to get along and create a family, and the very smallness of the issues that were so neatly resolved in 22 minutes (Marcia made two dates for the school dance!  Jan got braces!  Mary Ann or Ginger?) was somehow as reassuring as the constancy of the combined aggravation and affection between the characters.  There is frequent talk of updates, but the makers of the "Brady Bunch Movies" were wise to keep the characters in the 70's even though times had changed.
May his memory be a blessing.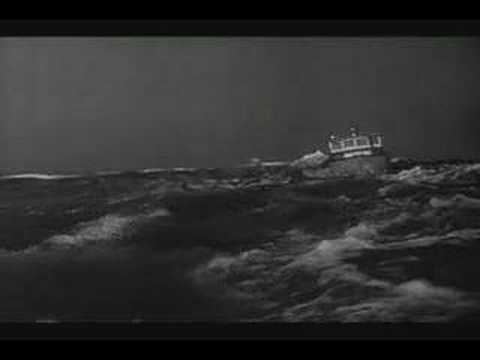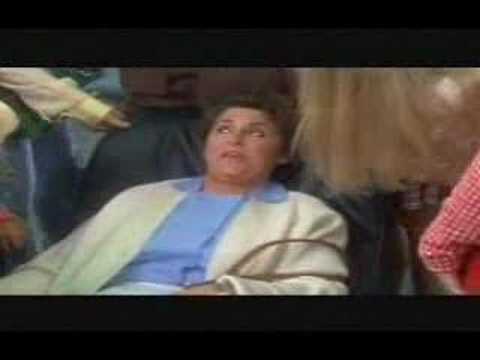 Many thanks to the wonderful folks at Gel for inviting me!
And for much more fun, check out the guys who came after me, the fabulous Fisticuffs gang, all New Yorker cartoonists.