| This product uses the TMDb API but is not endorsed or certified by TMDb.
What kind of movie do you feel like?
Ask Movie Mom
Click here
This charming and romantic little film from Ben Crawford won best film, best directing, best cinematography, best editing, and the group c audience award at the Boston 48 Hour Film Project.
All films had to be made in 48 hours and have these elements:
| | |
| --- | --- |
| Character: | Uncle Hank or Aunt Henrietta |
| Prop: | a chess piece |
| Line of Dialogue: | "I didn't see that coming." |
The success of "Lion King 3D" has led Disney/Pixar to move forward with theatrical 3D releases for some of its other family favorites.  Look for Beauty and the Beast in 3D, finally, in theaters January 13th, 2012.  My favorite Pixar film, Finding Nemo,  will be out on September 14th, 2012, and Pixar's Monsters Inc. in theaters on January 18th, 2013, which is just 6 months before the release of the forthcoming prequel "Monsters University," that summer.  And The Little Mermaid is also getting a 3D release on September 13th, 2013.
Is there a Disney classic you'd like to see in 3D?
Every life has been touched by breast cancer.
About 1 in 8 women in the United States (12%) will develop invasive breast cancer over the course of her lifetime.
Although death rates have been decreasing since 1990 due to earlier diagnosis and more effective treatment, about 39,840 women in the U.S. were expected to die in 2010 from breast cancer.
Breast cancer is the second most commonly diagnosed cancer among U.S. women after skin cancer. Breast cancer is the second most common cause of cancer death after lung cancer.
More than 1 in 4 cancers in women (about 28%) are breast cancer.
In 2010, there were more than 2.5 million breast cancer survivors in the U.S.
The Lifetime Channel pays tribute to those who face the challenges of breast cancer treatment with "Five," an anthology of five short films made by women, exploring the impact of breast cancer on people's lives. "Five" highlights the shared experience each short film's title character endures from the moment of diagnosis, through an interconnected story arc that uses humor and drama to focus on the effect breast cancer and its different stages of diagnosis have on relationships and the way women perceive themselves while searching for strength, comfort, medical breakthroughs and, ultimately, a cure.   The five directors are Jennifer Aniston, Alicia Keys, Demi Moore, Independent Spirit Award winner Patty Jenkins ("Monster") and Penelope Spheeris ("Wayne's World").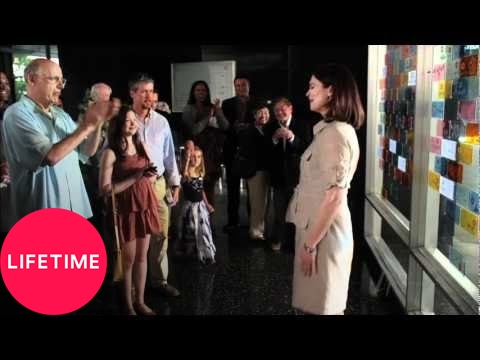 The all-star ensemble cast includes Academy Award nominee Patricia Clarkson ("Pieces of April"), Rosario Dawson ("Sin City"), Lyndsy Fonseca ("How I Met Your Mother"), Ginnifer Goodwin ("Big Love"), Josh Holloway ("Lost"), Taylor Kinney ("The Vampire Diaries"), Jenifer Lewis ("The Princess and the Frog"), Jennifer Morrison ("House M.D."), Kathy Najimy ("WALL-E"), Golden Globe Award winner Bob Newhart ("Horrible Bosses"), Annie Potts ("Law & Order: SVU"), Tracee Ellis Ross ("Girlfriends"), Emmy and Golden Globe winner Tony Shalhoub ("Monk"), and Emmy nominees Jeffrey Tambor ("Arrested Development") and Jeanne Tripplehorn ("Big Love").