Warning
: getimagesize(http://image.tmdb.org/t/p/w300) [
function.getimagesize
]: failed to open stream: HTTP request failed! HTTP/1.1 404 Not Found in
/www/production/wordpress/wp-content/themes/beliefnet3-moviemom/functions.php
on line
159
| This product uses the TMDb API but is not endorsed or certified by TMDb.
What kind of movie do you feel like?
Ask Movie Mom
Click here
I have consistently criticized the MPAA for allowing the F-word in a PG-13 movie.  It used to be limited to one non-sexual use of the term but now they allow it more than once in some PG-13s.  It makes no sense at all.  Either the word is acceptable for young children or it is not.  Movie studios are cynical in manipulating the MPAA to get the rating they think will sell the most tickets.  So they will throw a bad word into an otherwise-acceptable film so it won't get a "babyish" PG rating.
Today I am quoted in a new piece in the Huffington Post by Glenn Whipp of AP about the use of the F-word in PG-13 movies.
"Allowing it once or twice just doesn't make sense to me," Minow says. "The word is something you're OK with a child hearing or you're not. And, still, in 2011, I'd argue that it's outside the safety zone for children."
The MPAA's Joan Graves responded that she is open to revising the rules to prohibit the F-word if she hears from parents who object.  If the language in PG-13 movies bothers you, get in touch with her at:
Joan Graves
MPAA Ratings Board
15301 Ventura Blvd., Building E
Sherman Oaks, California 91403
(818) 995-6600
filmratings@mpaa.org
The tribute album, Muppets: The Green Album
, will be out next week!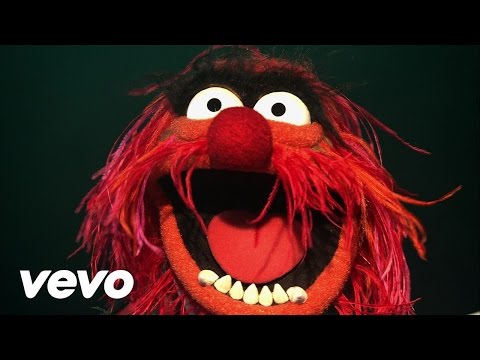 Dirty Dancing
 (1987) is an iconic and enormously influential film, now scheduled for a remake, directed by the choreographer of the original film.  (We will not discuss the awful sequel, though you should listen to "Wait, Wait…Don't Tell Me's" Peter Sagel tell his story about it how he accidentally sort of wrote it.)  Jezebel called "Dirty Dancing" the greatest movie of all time.  The Jewish publication The Tablet has a piece by Stephanie Butnick called "Is Dirty Dancing the Most Jewish Film Ever?"
She is speaking of cultural Judaism rather than theological or spiritual Judaism.  Butnick says:
A week ago, I told Eleanor Bergstein, the writer and co-producer of the incredibly popular film Dirty Dancing, that when I first saw the film years ago, I hadn't realized how heavily influenced it was by Jewish culture. She beamed, as she had the entire evening, and assured me it was a seriously Jewish movie. So Jewish, in fact, that none of the characters ever need to explicitly mention their Jewishness—they're spending the summer at Kellerman's resort in the Catskills, after all, and, Bergstein pointed out proudly, milk and meat are never served in the same scene. It's a Jewish film, she explained, "if you know what you're looking at."

…

Calling Dirty Dancing "a very American film," Bergstein described it as the story of a young girl who took her life in her hands and ran with it, no matter what it cost her. (As Carmon helpfully contextualized long before the screening, "The daughter of the first generation of American Jews to read widespread upper-middle class prosperity, if not elite cultural acceptance, she is swathed in a pre-Kennedy assassination liberalism.")