C
Lowest Recommended Age:
High School
MPAA Rating:
Rated PG-13 for intense sequences of violence and action, and brief strong language
Release Date:
July 29, 2016
B+
Lowest Recommended Age:
Middle School
MPAA Rating:
Release Date:
July 15, 2016
B
Lowest Recommended Age:
Mature High Schooler
MPAA Rating:
Rated R for strong violence, language throughout, some sexual content and drug material
Release Date:
July 12, 2016
Lowest Recommended Age:
Middle School
MPAA Rating:
Rated PG-13 for thematic elements including strong language and some bullying behavior, a suggestive image, drug material and teen smoking
Release Date:
April 22, 2016
B+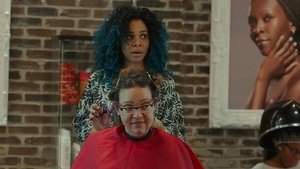 Lowest Recommended Age:
Middle School
MPAA Rating:
Rated PG-13 for sexual material and language
Release Date:
April 15, 2015
C
Lowest Recommended Age:
Mature High Schooler
MPAA Rating:
Rated R for sexual content, language and brief drug use
Release Date:
April 8, 2016
| This product uses the TMDb API but is not endorsed or certified by TMDb.
What kind of movie do you feel like?
Ask Movie Mom
Click here
The Search For Santa Paws
is the latest in the wildly popular series of "buddies" films from Robert Vince (watch for an interview with him posting later today). When Santa (Richard Riehle of "Office Space") loses his memory, he will need the help of an elf, a magic crystal, and of course some very special dogs to save Christmas.
Be sure to check out the Santa Paws coloring and activity pages. And I am very excited and honored that Disney has given me FIVE copies of this DVD to share with my readers. This one is only for those who have never won anything from me before. If you qualify, send me an email at moviemom@moviemom.com with "Santa Paws" in the subject line and tell me what you like best about the buddies movies. Don't forget to include your address! Good luck and keep checking as I have more giveaways coming all month. (My policy on conflicts is available on the blog.)
The most unexpected comic superstar of the 1990's was one-time leading man Leslie Nielsen, who died today at age 84. The son of a Canadian mountie, Nielsen appeared in a number of golden age television dramas before his lead role in "Forbidden Planet," an outer-space drama inspired by Shakespeare's "The Tempest." He went on to play bland leads and less-bland heavies in crime stories, costume drama, and even one of the sugary Tammy
movies along with television Westerns "Daniel Boone" and "Wagon Train." In the 1960's-70's he appeared in many television series including the popular medical shows "Ben Casey" and "Dr. Kildare" and crime shows "Columbo," "Cannon," and "SWAT" and was a regular on the nighttime soap opera, "Peyton Place." He was the ship captain in the cheesy classic, "The Poseidon Adventure."
And then came Airplane!
in 1981, where his classic, sliver-haired handsome look and deadpan delivery turned him into an immediate comic superstar. He went on to acclaim in the silly Police Squad!
television series and the The Naked Gun
movies. Some of Nielsen's best lines have been collected by the Huffington Post.
May his memory be a blessing and may those who loved him find comfort in sharing their loss with his many fans.
Yes, it sounds a little bit like "A Mighty Wind," but this is the real deal, a PBS concert sing-along with Peter Yarrow of Peter, Paul, and Mary, joined by Noel Paul Stookey, Keb' Mo', Mary Chapin Carpenter, Billy Jonas, and Bethany & Rufus, taped in August in the Concert Hall of New York. It's a perfect holiday weekend treat for the whole family to join on classic songs like "Polly Wolly Doodle" and "Blowin' in the Wind" and some less familiar like "Weave Me the Sunshine."
The Peter Yarrow Sing-Along Special
John Sebastian of The Lovin' Spoonful ("Do You Believe In Magic") hosts the latest installment of the popular "My Music" series features a treasure trove of historical footage not seen in over four decades, plus exciting new concert performances.
Sebastian takes viewers through the extensive archival material, sharing the stories behind the music as he uncovers classic folk performances from the '50s and '60s. But the vintage footage is merely the prelude to the final act – an exciting new concert featuring some of folk music's most enduring artists. All the original members of The Chad Mitchell Trio reunite to perform Bob Dylan's anthem "Blowin' In The Wind." Jesse Colin Young of The Youngbloods offers the generation-defining hit "Get Together." Barry McGuire belts out his 1965 chart-topper "Eve Of Destruction." And Roger McGuinn of The Byrds delivers an unforgettable encore of two of his biggest hits – "My Back Pages" and "Turn, Turn, Turn."
John Sebastian Presents: Folk Rewind (My Music)