| This product uses the TMDb API but is not endorsed or certified by TMDb.
What kind of movie do you feel like?
Ask Movie Mom
Click here
Director Craig Brewer doesn't so much remake 1984's Footloose
 as tweak it.  At times, it feels almost identical, with small changes that are as likely to be commentary as updates.  But the most important thing this version has in common with the original is that the talking parts are too long and the dancing parts are too short.  Like the first one, it is not a good movie but it is a lot of fun.
Kenny Wormald, a back-up dancer for Justin Timberlake, takes over the Kevin Bacon role as Ren, a boy from the city (Boston) who moves to a small town in Georgia to live with his aunt and uncle (in this version, the single mother is dispensed with).  "Dance With the Stars" favorite Julianne Hough plays the Lori Singer role as Ariel, the daughter of the local preacher (Dennis Quaid) who led the town to impose a curfew and prohibit dancing for teenagers after a car accident that killed five teens on their way home from a party.  His son, Ariel's other brother, was the driver.  Five years later, grief and guilt still hang over the town, and the high school students who walk by the memorial display for the kids who were killed every day feel that the restrictions are pointless. The most disturbing change from the original is the decision to begin the film by showing us a group of teens dancing and letting us realize to our horror that these are not the kids we will be watching for the rest of the movie; these are the ones who are about to die.  It is intended to give some weight to the otherwise dubious premise but it does not.  It just starts things off like another episode of "Final Destination."
Once that is over with, we get on to the themes of the movie.  Ariel has to learn that her risky behavior is not just rebellious; it is self-destructive.  And Ren and his new friends have to find a way to make a difference.
But let's be honest.  It's really just a lot of opportunities to dance.  Wormald is not the actor Bacon is, not even close, but he is a sensational dancer with an electrifyingly athletic style (in both versions, part of Ren's backstory is his experience as a gymnast).  Hough is a beautifully supple dancer who makes her joy in movement a part of every step, and she has dazzling aqua eyes that are very expressive.  They are better suited physically than the compact Bacon and lanky Singer and generate some real sizzle.  Brewer unfortunately does not make the best use of the camera in the dance sequences (compare them to Rob Marshall's highly kinetic work in "Chicago," where the camera moved like another dancer).  At times he awkwardly cuts off the feet or shoulders just when we most want to see them.  But he does show us the explosive energy of kids dancing together because it is just too exciting to be young and have music inside you to do anything else.
While some of the accents are wobbly, Memphis native Brewer ("Hustle and Flow") understands the Southern rhythms of talk, especially its humor, and it is good to hear something that does not sound like a Californian's idea of the way Southerners talk.  The always-reliable Ray McKinnon is clearly very happy to play a nice guy for once.  Miles Teller ("Rabbit Hole") plays Ren's cheerfully redneck friend Willard, and, like the late Chris Penn in the original, his scenes are a delight.  Brewer, working with the original screenwriter Dean Pitchford, pays respects to the first version with touches like the red cowboy boots and the yellow VW bug, and with witty updates like the Blake Shelton cover of the title song and the effects in the final dance number.  I won't spoil the surprise of the twist he gives to Deniece Williams' "Let's Hear it for the Boy."  I liked the expansion of dance styles to include country line-dancing and crunk and loved the Big & Rich song, "Fake ID."  And whenever the talking stopped and the dancing began, I had a wonderful time.
"The Big Year" would be a lot better if it didn't try so hard to be The Big Movie.   This over-Hollywood-ized take on the real-life story of passionate-to-obsessed birders (don't say "bird-watchers") makes us wish for a documentary instead.  Everything they do to make it "mainstream" and "accessible" and appealing to a mass audience just erodes the specificity that makes this world intriguing.  And the trailer misrepresents the movie, making it look like the usual wild comedy we associate with Steve Martin, Jack Black, and Owen Wilson when instead it is mostly a drama with a few awkwardly inserted moments of slapstick.  Just about the only comic moment not highlighted in the trailer is when a newlywed couple we see only once arrives on a remote island, his not having told her that what she thinks is going to be a romantic honeymoon is in a place where they will be staying in a barracks with no electricity or running water so he can see some birds.
Each year, extreme birders compete to see who can see the most birds from January 1 to December 31 by doing what they call "a big year."  Winning requires expert knowledge because they have to be able to instantly identify hundreds of species, often based only on a quick glimpse from a long distance or even just from hearing a trill.  It requires absolute, unquestionable integrity.  No refs, no umps, no certifiers from the Guinness Book of World Records.  It is on the honor system.  And most of all, like all world-class endeavors, it requires a level of ambition, determination, and focus that can cause serious damage to friendships, marriages and careers.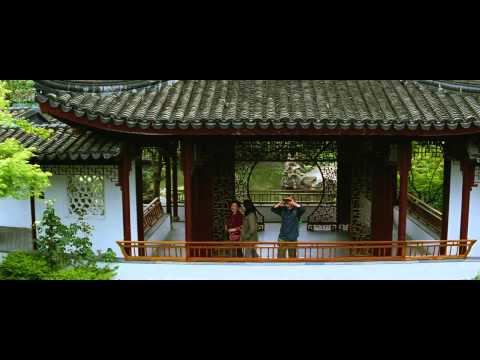 Martin plays a very successful corporate executive who has postponed retirement twice.  His company begs him to stay, but he knows he cannot delay any longer if he wants to give the big year a try.  With the warm-hearted support of his wife and grown son, he decides to give it everything he has.  Black plays a software engineer at a nuclear power plant who continues to work full-time while he tries to break the all-time record set by Bostick (Wilson), a builder on his third marriage, to a wife who is trying to get pregnant.  Bostick promises he will not do another big year, but when it seems that the other two are closing in on his record, he can't stand it any more.  And all three of them are off on a literal wild goose chase.
The scenery is gorgeous.  The birds (at least the less obviously CGI birds) are lovely.  But the personal lives of the three men are predictable and not very compelling.  Screenwriter Howard Franklin zigs where he should have zagged, sticking with the real stories when he should have been shaping a more involving story arc, and failing to convey the real heart of the story, what it is that makes these people so passionate.  We get a moment or two when a character explains why one species is his favorite and when all three of the main characters are briefly so transfixed by the sight of eagles mating that for a moment they forget all about competing and record-setting.  We never know what makes us want to watch birds.  But we do know what makes us want to watch movies and this one does not have enough of it.
"The Mighty Macs" is the heartwarming and inspiring true story of the basketball team at tiny Immaculata College in the 1970's and how coach Cathy Rush (played by Carla Gugino) took the team to a national championship.  It is rated G and is a wonderful film for families, especially those with girls who like sports.  My interview with the real Coach Rush is coming soon, so stay tuned.
The movie opens on October 21, but if you live in the Washington DC area you can get tickets to a free screening.  Each pass admits two.
For your complimentary tickets to an advance screening of THE MIGHTY MACS in Washington, DC on Wednesday, October 19 log onto www.gofobo.com/rsvp and use the following code: BLFPUYR to download your tickets.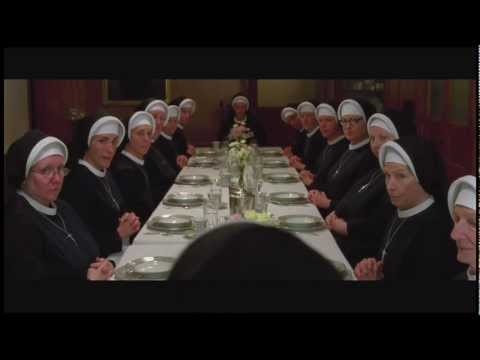 NOTE: A TICKET DOES NOT GUARANTEE A SEAT.  PLEASE BE SURE TO GET TO THE THEATER EARLY.  SEATING IS FIRST-COME, FIRST-SERVED.
Can you believe that a movie starring Julia Roberts, Willem Dafoe, Emily Watson, and Ryan Reynolds has been sitting on a shelf someplace in a studio archive since 2008?   And that Julia Roberts plays Ryan Reynolds' mother?  The film has been shown abroad, but is now getting its first US release in New York and Los Angeles.
It is called "Fireflies in the Garden," and it was filmed in 2008.  The studio shut down before it could be released.  It is the story of an unhappy family coming together after the death of the mother (Roberts is seen only briefly and mostly in flashbacks).
The title is from this poem by Robert Frost:
Fireflies in the Garden

Here come real stars to fill the upper skies,
And here on earth come emulating flies,
That though they never equal stars in size,
(And they were never really stars at heart)
Achieve at times a very star-like start.
Only, of course, they can't sustain the part.