| This product uses the TMDb API but is not endorsed or certified by TMDb.
What kind of movie do you feel like?
Ask Movie Mom
Click here
Joss Whedon has just finished shooting a secret production on Shakespeare's "Much Ado About Nothing," starring "Firefly's" Nathan Fillian!  "Much Ado" is the play with the comically battling romance, with and earlier film starring Emma Thompson and Kenneth Branaugh.   This is very exciting –expect a lot of ado about this!
My friend and fellow critic Kevin McCarthy has a blog post about a woman who filed a lawsuit accusing the "Drive" trailer of false advertising.  She claims the studio, FilmDistrict, misled her into thinking that it would be a car chase movie like "Fast Five."  Does this trailer say that to you?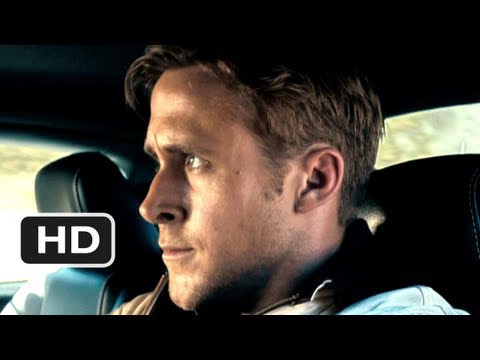 There's more talking in it than racing.  And while the movie does not have a lot of driving, it certainly plays an important role and it is not like the movie fails to provide action.
In any event, trailers have one purpose, and it is not to provide an accurate summary of the movie.  It is to get you to buy a ticket.  Like Kevin, I find that while I do not like it when trailers misrepresent the movie, the bigger problem is when they give away too much.  So, like Kevin, I recommend skipping them, though I often can't resist them myself.
Get into the spooky spirit of Halloween with this quiz that covers movies with ghosts, goblins, and witches.  How many do you know?
1. High school witches get revenge on a mean girl by making her hair fall out but then their spells become more deadly.
2. When attendees at a witch convention discover that a boy knows who they are, they turn him into a mouse.
3.  A brother and sister move into a haunted house and unravel a mystery about what happened to the mother of their beautiful but troubled neighbor.
4.  A suburban mother thinks the ghosts in her home are kind of fun until they kidnap her daughter.
5.  A young widow is befriended by the ghost of a sea captain.
6.  300 years after they were hung, three witches return to Salem, Massachusetts to suck the life from children.
7.  A witch needs the heart of a star to keep her looking forever young.
8.  A witch kidnaps a princess to keep her looking forever young.
9.  A beautiful witch casts a spell on a publisher to make him fall in love with her with the help of her cat, Pyewacket.
10.  One of America's most acclaimed novelists wrote a book that became a movie about three witches in New England who summon a newcomer who just might be the devil.
11. The ghosts are the good guys in this story about a loving couple who retain the services of a people exterminator when a wealthy but crass couple move into their home.
12.  The ghost of a departed spouse creates complications (at least three possible answers!).
Bonus question: What actress played witches in two of the movies listed above?
The Warner Archive is celebrating Halloween with a sale on some of their scariest movies, some that are silly scary, and some that are not that scary at all. As the classic children's book "The Phantom Tollbooth" celebrates its 50th birthday, this is a good opportunity to get the DVD at 30 percent off.  One of my fantasy favorites, "The Seven Faces of Dr. Lao" is on sale, too, along with some old-time Lon Chaney films, the creepy thriller "Night Must Fall," sci-fi cult favorites like "Attack of the 50 Foot Woman" and "Queen of Outer Space" and more.