B+
Lowest Recommended Age:
Middle School
MPAA Rating:
Release Date:
July 15, 2016
B
Lowest Recommended Age:
Mature High Schooler
MPAA Rating:
Rated R for strong violence, language throughout, some sexual content and drug material
Release Date:
July 12, 2016
B-
Lowest Recommended Age:
Kindergarten - 3rd Grade
MPAA Rating:
Rated PG for action and some rude humor
Release Date:
July 8, 2016
Lowest Recommended Age:
Middle School
MPAA Rating:
Rated PG-13 for thematic elements including strong language and some bullying behavior, a suggestive image, drug material and teen smoking
Release Date:
April 22, 2016
B+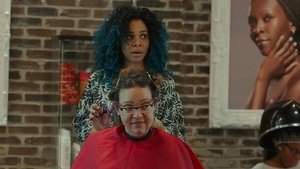 Lowest Recommended Age:
Middle School
MPAA Rating:
Rated PG-13 for sexual material and language
Release Date:
April 15, 2015
C
Lowest Recommended Age:
Mature High Schooler
MPAA Rating:
Rated R for sexual content, language and brief drug use
Release Date:
April 8, 2016
| This product uses the TMDb API but is not endorsed or certified by TMDb.
What kind of movie do you feel like?
Ask Movie Mom
Click here
The lovely actress Anne Francis has died at age 80. She is best remembered for two classic movies in which she had the only female role, the post-WWII drama Bad Day at Black Rock with Spencer Tracy and the first big-budget studio outer-space film, Forbidden Planet inspired by Shakespeare's "The Tempest." A stunning beauty with a provocative birthmark near her lip, Francis had a confident but unassuming directness that was very appealing.
She also appeared as the sympathetic best friend of Fanny Brice in "Funny Girl" with Barbra Streisand. But those of us of a certain age remember her most fondly as one of television's earliest female action heroes, Honey West, a private eye with a pet ocelot and a sidekick who sat in the surveillance van while she beat up the bad guys.
Our thoughts are with her friends and family as we remember her fondly.
Let's say you're a guy. And the girl you really like has finally agreed to go out with you. You're at the restaurant ordering pizza. And she says her favorite pizza is Hawaiian, with pineapple. The idea makes you feel a little queasy; normally you order pepperoni. What do you say? On a first date, isn't it likely to be, "Sounds great!" And you hope someday you'll be telling your grandchildren the funny story of your first date with Grammy, and how you either discovered that you loved pineapple on your pizza or that three months later, when you were finally comfortable enough with the girl to tell her how you really felt, she laughed and confessed that she wasn't really interested in college basketball as she had pretended to be on that same first date. So you may not have pineapple pizza and the NCAA in common, but you have something even more important — you both cared enough about making the relationship work to create some superficial commonality while the more important connection was building.
Now let's say you're online. There are two reasons online attachments get intensely personal so quickly. The first is the capacity of the internet to connect you to the one other person in the world who cares as passionately as you do about not just pineapple pizza but pineapple pizza with pesto-encrusted pineapple slices and fontina cheese. That connection is so immediately validating that you can't help feeling that whatever else you have in common is enormously significant and whatever you don't doesn't matter. The second reason is that online communication is like a Rorschach test; we project onto all the empty spaces all the things we subconsciously want to see there, unable to realize how much of what we see comes from our own minds. Which brings me to a third reason — they work because we want them to. They are the perfect fantasy relationship, creating the illusion of intimacy without the risk because we have control over what we send back. Until we don't, when it stops working and fantasy relationships lead to real-life heartbreak.
And yes, there is a movie review here, not just a meditation on the pleasures and perils of online relationships. But it is hard to talk about the movie directly without giving too much away. So, I'm going to tell you as much as I think is fair and then, after you've seen it, send me an email at moviemom@moviemom.com and if you'd like to see the rest of my review, I'll send it to you. [I'll also be posting it later today with a "Spoiler Alert" warning.]
Nev (pronounced Neev) is a young, New York-based photographer whose brother, Rel, is a film-maker. Rel and his partner Henry Joost, started filming Nev as he opened a package from someone who had seen one of his photos. The gift, a painting from a little girl inspired by the photograph, led to connections online via Facebook — the little girl's mother Angela and sister Megan and their relatives and friends, all in Michigan. Nev began talking to them on the phone and texting them, getting caught up in the daily details of their lives, and growing increasingly attached to Megan. And then, when he began to have some doubts, Nev went to Michigan to see them, bringing Rel, Joost, and the camera along.
What happens then is a haunting exploration of identity, intimacy, desire, and the temptations of online relationships. Whatever you expect, the movie will surprise you. And if you want the rest of my review, send me an email.
An hour a day just is not enough for all that Oprah wants to share with us. Starting today, Oprah takes over the old Discovery Health Channel, now known as OWN — the Oprah Winfrey Network. Some of the programs she has in store for us are very intriguing, especially Miracle Detectives, with a scientist and a believer traveling in search of mysteries and possibly miracles; Master Class, in-depth, intimate conversations with some of the world's most intriguing, inspiring, and influential people; Kidnapped by the Kids, with workaholic parents captured by their children who feel neglected; Searching For, stories of a woman who helps people track down lost loved ones, and the American Idol-style Your Own Show, selecting a television host from an engaging group of candidates. I'm already rooting for Zach!
Happy 2011!
We'll be seeing more superheros this year (two Green — Hornet with Seth Rogan and Lantern with Ryan Reynolds, plus Thor and X-Men and Captain America) and sequels (the last of the Twilight and Harry Potter movies, plus Transfomers 3, Spy Kids 4,, Diary of a Wimpy Kid 2, Kung Fu Panda 2, Scream 4, Hangover 2, Cars 2, Sherlock Holmes 2, another Mission Impossible and another Pirates of the Caribbean) — with Penelope Cruz! And another Piranha 3D. And a remake of Cactus Flower with Adam Sandler and Jennifer Aniston. Not too hopeful about that one.
It doesn't look too promising in the romantic comedy category this year. Hollywood is so low on ideas that there are two upcoming films with the identical plot — a couple who agree to have sex without any emotional commitment. Hmmm, I wonder what comes next? To find out, you'll have a choice between Natalie Portman and Ashton Kutcher in No Strings Attached or Mila Kunis and Justin Timberlake in Friends with Benefits.
Books coming to screen include prestige movies Water for Elephants, Foundation and cult favorites Cowboys and Aliens along with Edgar Rice Burroughs' John Carter of Mars, Tintin, I am Number Four, and the award-winning Invention of Hugo Cabret, directed by Martin Scorsese. We've got remakes of Jane Eyre, Footloose, The Three Musketeers, and the ultra-violent Girl with the Dragon Tattoo and Straw Dogs, and the not-a-remake but a prequel to a remake, The Thing, from John Carpenter.
And following the greatest year in the history of animated films, four promising new titles, Rango, Rio, Gnomeo and Juliet, and the adorably titled Mars Needs Moms, plus another Winnie the Pooh movie that will be truer to the books than some of the recent television episodes. And any year with a new Muppet Movie is something look forward to.
Best of all, there is certain to be one movie out there that is all but unheard of now, maybe not even finished yet, that will rock our world this year.
A healthy, happy, and movie-rific 2011 for you and your families.