| This product uses the TMDb API but is not endorsed or certified by TMDb.
What kind of movie do you feel like?
Ask Movie Mom
Click here
This must have been a lot of fun to do!  Dan Kois put together a terrific guide to "Surviving a Zombie Attack" for New York Magazine, with all kinds of great tidbits from experts like the people behind "Walking Dead" and the "Thriller" video to neuroscientists (on the zombie brain), and with advice on everything from what to pack in your Go Bag to where to hide and how to find the best weapons by looting the museum.
What a delight to see the New York Times pay tribute to one of my all-time favorite television series, "Barney Miller."  I've talked to a couple of cops who told me that it was not just funny — it was the most authentic to their own experience of any television series about law enforcement.
The action on "Barney Miller" was as underplayed as its jokes. As the series was originally conceived, half of each episode would take place on the job, and half at Miller's home. But the producers soon dropped that idea. Instead, detectives came and went, rushing out to make arrests and dragging in perps. Rarely did we see anything that was actually happening outside the squad room.

"It was a radio drama," said Frank Dungan, who with his writing partner, Jeff Stein, contributed many episodes. "Wojo curling that paper into the typewriter was what police related to — the lack of action."
It was funny, smart, heartfelt, and often surprisingly touching.  Characters like Luger and Dietrich and Harris were as complex and fully human as any ever shown on television.  It's wonderful to be able to re-watch episodes of "Barney Miller" on Hulu.
I did not like "Anonymous," the new film speculating that Shakespeare's plays were written by the Earl of Oxford. (They were not.)  But I did enjoy Vanessa Redgrave's luminous performance as Queen Elizabeth, with her daughter Joely Richardson playing the queen in her younger days.  It completes Redgrave's sweep of the era.  In "A Man for All Seasons," she appears briefly but unforgettably as Queen Elizabeth's mother, Anne Boleyn, so mesmerizing it is easy to understand why a king would change the world to marry her. And she also played Elizabeth's greatest rival in the title role of "Mary Queen of Scots."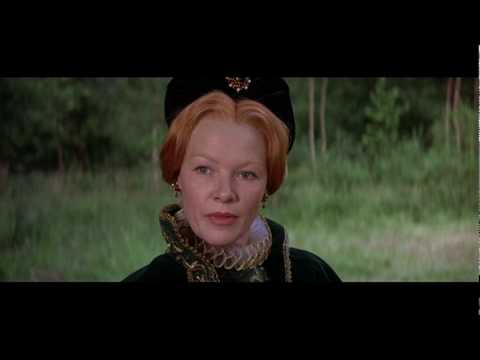 The two queens never met in real life, but if they had, I hope they would have shown the courage and resolve of Redgrave and Glenda Jackson.