| This product uses the TMDb API but is not endorsed or certified by TMDb.
What kind of movie do you feel like?
Ask Movie Mom
Click here
A middle schooler who thinks she has it all figured out finds herself tossed from 1 percent-ville to 99-percent-land in a cute new film in limited release called "The Greening of Whitney Brown."  Sammi Hanratty plays the title character, a spoiled prep school princess who is elected school president on a platform that is all about throwing the biggest, best, and most expensive party.  But then her father loses his job when his company goes bankrupt and her parents (Aiden Quinn and Brooke Shields) take her to a place in the country that is all they have left.  Everything is old and broken, there's a horse that follows her around like Mary's little sheep, she gets no cell phone reception, and everything she thought she knew about what makes someone popular turns out not to apply in her new school.
Whitney has to start over more than once, especially after it turns out that the friend she trusted to watch out for her at her old school is more competitive and less loyal than she thought.  As Whitney's parents begin to figure out a path to a new career out in the country, Whitney begins to understand that things she once thought were important don't matter and things she once dismissed without a thought are where the real value lies.
Hurray for the Muppets and hurray for Disney and Jason Segal for bringing them back! "The Muppets" is one of the best movies of the year. When your children want more, try The Muppet Show
, The Muppet Movie
, and The Muppets Take Manhattan
!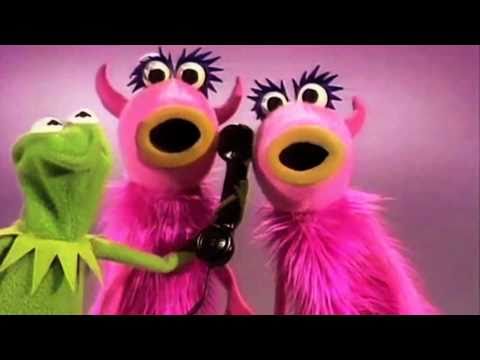 New York Times movie critic A.O. Scott has a very thoughtful essay about the transition from movies on film to digital images and the perennial question, "are the movies today as good as they used to be?"
Scott writes about the good:
[T]he history of film is now more widely and readily accessible than ever before. We may lament the end of movie clubs and campus film societies that presented battered prints of great movies, but by any aesthetic (as opposed to sentimental) standard, the high-quality, carefully restored digital transfers of classics and curiosities now available on DVD and Blu-ray offer a much better way to encounter the canon.
And he puts the concerns into context with exceptional insight:
And yet movies, at the moment, feel especially fragile and perishable. That may be because film is so much younger than the other great art forms, which have had centuries to wane, wax, mutate and cross-pollinate. But there is also something about cinema's essentially modern character that makes it vulnerable to fears of obsolescence. The camera has an uncanny ability to capture the world as it is, to seize events as they happen, and also to conjure visions of the future. But by the time the image reaches the eyes of the viewer, it belongs to the past, taking on the status of something retrieved. As for those bold projections of what is to come, they have a habit of looking quaint as soon as they arrive.

Nostalgia, in other words, is built into moviegoing, which is why moviegoing itself has been, almost from the beginning, the object of nostalgia. It hardly seems like an accident that so many movies embrace this bittersweet disposition. This week Martin Scorsese's "Hugo," which visits the earliest days of cinema, will open on the same day as "The Artist," Michel Hazanavicius's silent film about the silent era. Both films recapture some of the heady magic of the old days, and both make use of the latest technology in doing so.
Based on one of the top-selling children's books of all time, The Littlest Angel
 is a new film based on the classic story by Charles Tazewell, first published in 1946.  A small angel cannot quite seem to fit in until a wise older angel realizes that the little soul will not be able to feel at home in Heaven until he can retrieve his precious box of treasures.  So he returns to earth with his dog, Halo, just as Jesus is about to be born.  Although he worries that it is not important enough to give to Mary's new baby, he learns that the humblest gift becomes meaningful if given with a full heart.
I have one copy to give away!  Send me an email at moviemom@moviemom.com with "Angel" in the subject line and don't forget your address.  I'll pick a winner this weekend!