| This product uses the TMDb API but is not endorsed or certified by TMDb.
What kind of movie do you feel like?
Ask Movie Mom
Click here
The 2011 Fall Season on television has some exciting new stars and appealing new shows.
Most intriguing ideas:
Comedy: In "Suburgatory," a mouthy teenager moves from Manhattan to the suburbs with her single dad (Jeremy Sisto) and finds a lot to complain about. And the ubiquitous Jonah Hill is behind a new animated series called "Allen Gregory," about a precocious kid who has to find his way through the plebeian environment of public school.
Drama: "Unforgettable" has Poppy Montgomery as a cop with hyperthymnesia, who compulsively memorizes everything that she sees or that happens around her.  "Prime Suspect" was a brilliant BBC series with Helen Mirren.  The American version stars Maria Bello, Aiden Quinn, and Tim Griffin, and it is directed by Peter Berg ("Friday Night Lights"), so I'm hoping it will be brilliant, too.  "Grimm" is a "fairy tale police procedural," a Buffy-style story about a man from a long line of "Grimms" who can see fairy tale characters disguised as ordinary humans and animals.  "Once Upon a Time" also has a fairy-tale premise — fantasy characters like Snow White and Pinocchio are in modern-day Maine and do not remember who they are.  The sensational cast includes Ginnifer Goodwin ("Big Love"), Robert Carlyle ("The Full Monty"), and Raphael Sbarge ("Independence Day").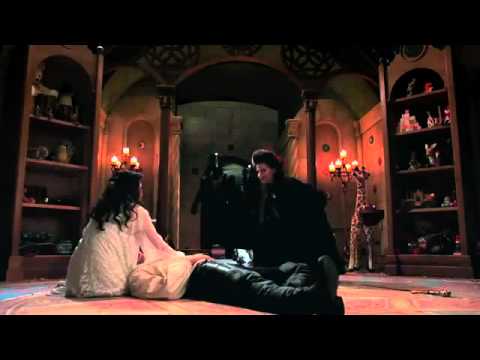 Most exciting stars:
Comedy: Kat Dennings ("Nick and Nora's Infinite Playlist") has me looking forward to "2 Broke Girls" even though I am skeptical about the idea of a show about a once-rich girl and a poor girl who end up working together as waitresses.  Same with "Up All Night" — I'm hoping for better than the usual adjusting-to-parenting jokes from three of my favorite stars, Christina Applegate, Will Arnett (as the stay-at-home dad), and Maya Rudolph as Applegate's boss, an Oprah-like talk show host.  Laura Dern plays a woman just out of rehab in HBO's "Enlightened" with her real-life mother Diane Ladd as her on-screen mom and Luke Wilson has her ex.  Two exceptionally versatile and appealing actors, Hank Azaria and Kathryn Hahn, star as co-workers with a sometimes off-screen relationship in "Free Agents."  And I'm looking forward to seeing Tracee Ellis Ross ("Girlfriends") and Malcolm-Jamal Warner ("The Cosby Show") play a happily married couple on a new BET show, "Reed Between the Lines."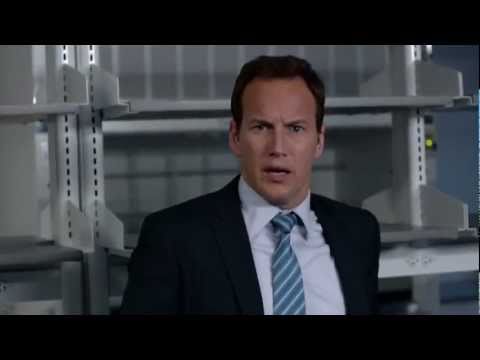 Drama: Sarah Michelle Geller is back on television!  The "Buffy" star returns — twice — in "Ringer," as twins, one an ex-stripper on the run and the other a wealthy married woman.  "A Gifted Man" has two talented Broadway stars, Patrick Wilson and Jennifer Ehle, in a story about a neurosurgeon who is visited by the ghost of his dead wife.  Kelsey Grammer is far from his sit-com comfort zone as "Boss," a tough Chicago mayor.
Most welcome returns:
"The Sing-Off" is my favorite reality musical competition show.  This year the always-thoughtful and insightful Ben Folds returns as a judge and it expands with more groups and episodes.  Sara Bareilles joins the judges, replacing Pussycat Doll Nicole Scherzinger, who is joining Simon Cowell's "X Factor."  And I can't wait to get back to "Modern Family," "The Good Wife," and
My new book, which should be out by the end of the year, is about some of my favorite movie moments.  I'm having a lot of fun writing about them but one thing I can't do in a book is post the clips, so I'm going to post some of them here.  This is from Robert Altman's lovely film about ballet, "The Company," starring Neve Campbell (a real-life former dancer who co-produced).
In this scene, Campbell and one of the other dancers perform a pas de deux to Rodgers and Hart's "My Funny Valentine" at an outdoor venue.  A rainstorm begins.  The audience puts up umbrellas, the musicians scramble to keep their music from flying away, and the dance keeps going.

Here's a glimpse of next year's upcoming film co-written by George Lucas about the Tuskegee Airmen, "Red Tails."  It stars Terrence Howard, Nate Parker, Byran Cranston, and Brandon T. Jackson.
It looks great.  Everyone should learn about these great heroes, the first African-American military airmen.  There is a very good HBO film
 with Laurence Fishburne, Andre Braugher, and Cuba Gooding, Jr., and a documentary, Freedom Flyers: The Tuskegee Airmen of World War II (Oxford Oral History Series)
.
It's the movie Entertainment Weekly called the greatest romance of the past 25 years.  Boom boxes have come and gone, but the iconic image of John Cusack holding his over his head so that Ione Skye can hear their song is all-but-universally recognizable.  "I used to think I had a crush on John Cusack," a 20-something friend told me.  "But I really had a crush on [his Say Anything…
character], Lloyd Dobbler."  A lot of the teen girls in the audience (and even the grown-up women) identified with Corey, DC, and Rebecca, who said, "If you were Diane Court, would you honestly fall for Lloyd?"  "Yeah." "Yeah."  "Yeah!"
Diane (Ione Skye), the high school valedictorian memorably described as "a brain…trapped in the body of a game show hostess," does fall for Lloyd, then breaks up with him after pressure from her father (John Mahoney), then comes back to him when it turns out her father, the person she trusted most, was stealing from his nursing home residents to get money to give Diane lavish gifts.
Susannah Gora of Salon notes that writer-director Cameron Crowe ("Fast Times at Ridgemont High," "Almost Famous," and the upcoming "We Bought a Zoo" with Matt Damon) has been posting deleted scenes, just the screenplay, not footage, on his website.
Gora says:
Crowe had based the Lloyd character on a real-life man named Lowell Marchant, who was his neighbor in Santa Monica during the time he was working on this script. Marchant was an optimistic 19-year-old kickboxer from Alabama, who, as Crowe told me when I interviewed him for my book "You Couldn't Ignore Me If You Tried," "would knock on the doors of his neighbors to make friends. And you'd answer it, and he'd be like, 'Good afternoon, I'm Lowell Marchant. And I would like to meet you. I'm your neighbor, and I'm a kickboxer. Do you know about kickboxing?' And he would wipe off his palm on the side of his pant leg, and shake your hand. And it was just such a great thing." Crowe told me that Marchant's simple, thoughtful gesture of wiping his palm before going for the handshake "was the first little spark for the bonfire that would become getting the character right."

But what struck me as perhaps the most interesting and most significant finding in all the newly released material was this: Originally, Lloyd had a line at the very beginning of the film in which he asks one of his friends, "Did [Diane] ever say anything about me?" The line was ultimately scrapped, which may seem insignificant if not for one thing: That was the only time that Cusack's character ever uttered the phrase that was the title of the film. As it stands, that phrase, "say anything," is spoken many times — but only by Diane and her father.
It is a lot of fun to read over the script for the famous dinner scene and see the stage directions, and understand how much Mahoney, Skye, and Cusack brought to the film, and to see the portions that Crowe wrote but did not use.  And if it inspires you to watch the movie (again or for the first time), that's good, too.