| This product uses the TMDb API but is not endorsed or certified by TMDb.
What kind of movie do you feel like?
Ask Movie Mom
Click here
Happy birthday today to my wonderful mother, who taught me about so many of the essentials of life, including thank you notes, how to tell a joke, and why you should respond to bad behavior by taking the high road (it's the right thing to do and it will drive bad guys crazy) and for helping to inspire my love of movies.  She even appeared in a movie — she was Henry Fonda's secretary in Advise and Consent
.  It's a little blurry, but you can see her here, sitting behind his left shoulder.
In honor of Mom's birthday, here's one of her very favorite movie moments, with Ava Gardner (singing by Annette Warren) in "Show Boat."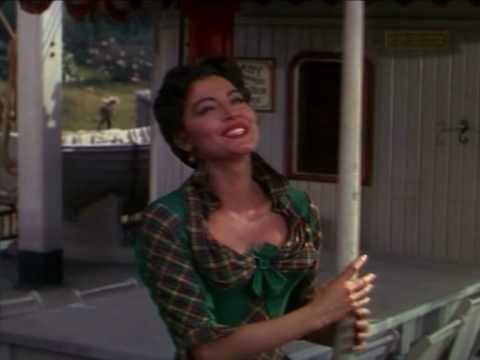 Barnes & Noble is offering all of the Criterion Collection DVDs at 30% off for a limited time.  As all serious film lovers know, the Criterion series are the best of the best — the best films and the best digital transfers and the best extras.  From the edgiest cult films to the most revered classics, you will find something for every one on your list that is a gem worth collecting and watching over and over.
The late Adrienne Shelly wrote and directed and co-starred in the adorable film, "Waitress" and opportunities were opening up for her when she was murdered.   Her husband established a foundation in her memory to help female filmmakers and one of its grant recipients won an Oscar for a documentary they helped fund.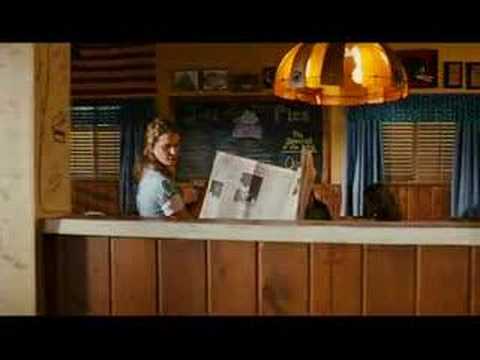 The fourth anniversary fund-raiser begins today with an Ebay auction that includes priceless opportunities for lunch or breakfast with top movie stars and behind-the-scene and walk-on opportunities.  You can bid on these:
Exclusive breakfast/lunches with Paul Rudd, Michelle Williams, Meredith Vieira, Jon Hamm, Paul Haggis, Keri Russell,  Jeremy Sisto, Lili Taylor, Gina Gershon,  John Slattery, Rosario Dawson, Patricia Clarkson, Mark Cuban, Bill Hader, Susie Essman, Jonathan Tisch and many others
Today Show Tour with Al Roker and Live On-Air Spot
Walk-on roles for Hung, Community and Ted Hope film
Set visits to The Good Wife, Pan Am, Castle, Drop Dead Diva, Rachel Maddow Show, Hardball with Chris Matthews
VIP Tickets w/ Meet & Greets to Rachael Ray, Martha Stewart, Joan Rivers, The Wrap Up Show, The Soup, E! News
VIP NY Giants "Owner's Box" Tickets, Field Passes and Signed Eli Manning Helmet
Happy Birthday telephone call from Bones stars Emily Deschanel and David Boreanaz
VIP Tickets to Ellen, Two and Half Men, Letterman, Real Time with Bill Maher, The Daily Show with Jon Stewart, Chelsea Lately and The Colbert Report