| This product uses the TMDb API but is not endorsed or certified by TMDb.
What kind of movie do you feel like?
Ask Movie Mom
Click here
"Being normal is overrated," a young boy's friend assures him.  "You'll probably turn out to be very interesting."
He was right.  British chef and food writer Nigel Slater tells his own story in "Toast"
. His mother was a terrible cook.  When he suggested they try fresh produce, she explained that they were better off with canned food because you don't know where the fresh vegetables had been.  She would boil the food in the can and if it came out especially badly they would have toast for dinner.  She loved Nigel with all her heart and he adored her.  But he never felt close to his gruff father (Ken Stott).  And then his mother died.  Nigel correctly discerned that the cleaning woman his father hired (Helena Bonham Carter) was determined to be promoted to lady of the house.  She and Nigel were engaged in an all-out war that was tragic but darkly comic because the battlefield was the kitchen.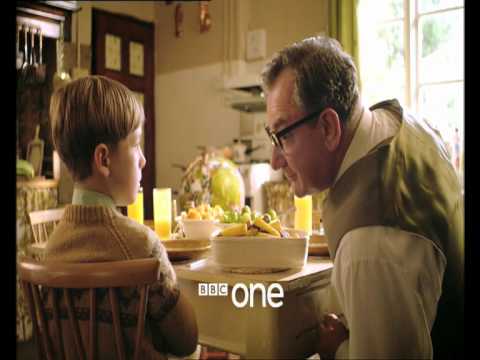 This film was produced for BBC television and it assumes a familiarity with British dialect and culture that may be confusing for American audiences, even the Masterpiece Theatre-loving Anglophiles.  And some family members have disputed the accuracy of Slater's portrayal.  It spends too much time on the early part of Slater's life (played as a child by Oscar Kennedy) and not enough on his teen years (played by Freddie Highmore).  The tone keeps it engaging, though, because Slater's point of view does not get maudlin.  When his stepmother is portrayed as a grasping shrew we understand that it is through his eyes as an unforgiving teenager and, as the last scene makes clear, that he recognizes that living well is the best revenge.  Except for maybe being the one to tell the story.
In honor of this week's "Real Steel," here are 10 movie robots worth watching.  The term "robot," by the way, was invented by playwright Karl Capek in his 1920 play, "R.U.R."
1.  Transformers The first in the series was a great summer action film and I admit to tearing up when it looked like Bumblebee had been destroyed.
2.  Robots An underrated gem, this charming film about a world of robots has imaginative visuals based on the work of illustrator William Joyce and a heartwarming story featuring the voices of Ewan McGregor and Halle Berry.
3.  Bicentennial Man Think of it as Pinocchio played by C3PO from "Star Wars." Robin Williams plays "Andrew Martin," a robot who wants to be human, in this adaptation of a story and book by Isaac Asimov.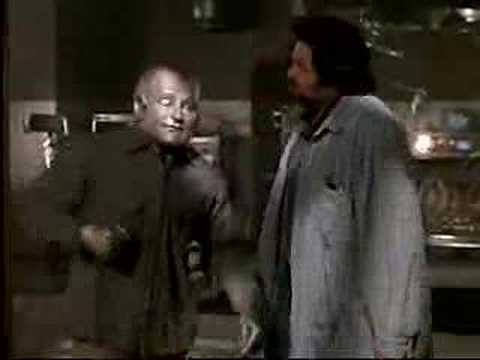 4. Forbidden Planet The first big-budget sci-fi film was inspired by Shakespeare's "The Tempest."  Leslie Neilsen stars as a spaceship captain to comes to a planet where a mysterious scientist, his daughter, and Robby the robot are the only survivors of an Earth colony.
5. Robot Jox
 In the future, wars are conducted by gladiator-style battles between giant robots in this film starring Gary Graham, Anne-Marie Johnson, and Paul Koslo.
6. I, Robot Will Smith stars in this film based on one of Isaac Asimov's best-known books, the story of an investigation into a possible murder of a human by a robot.
7. A.I.: Artificial Intelligence Steven Spielberg completed the film begun by Stanley Kubrick, an uneven but ambitious and visually stunning story about a robot child.  The scene in the robot junkyard is heart-wrenching.
8. Spy Kids: All the Time in the World 4D Ricky Gervais provided the voice for the robot dog, which writer/director Robert Rodriguez said had so many functions he was like a Swiss army knife.
9. Return to Oz
 This is a much darker story than "The Wizard of Oz," so it is not for younger kids, but it is an imaginative adventure and Tik-Tok the mechanical man is a delight.
10. Metropolis This brilliant German expressionist film from Fritz Lang was made in 1927, about a dystopian future
 with managers in luxurious surroundings and workers condemned to live in dungeons.  A beautiful robot modeled after a kind-hearted woman from the managers group plays a crucial role.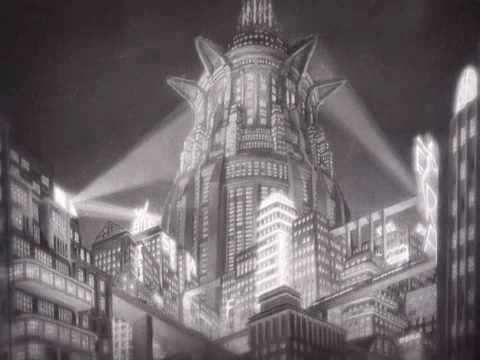 And the one I am most looking forward to is the upcoming film based on Boilerplate: History's Mechanical Marvel
, directed by J.J. Abrams.
I like President Obama's observation on the passing of Steve Jobs: "The world has lost a visionary. And there may be no greater tribute to Steve's success than the fact that much of the world learned of his passing on a device he invented."
Jobs will be remembered along with Thomas Edison and Henry Ford as a visionary whose ideas transformed our culture and our sense of what was possible. His 2005 graduation speech at Stanford University should be watched by everyone — especially every teenager.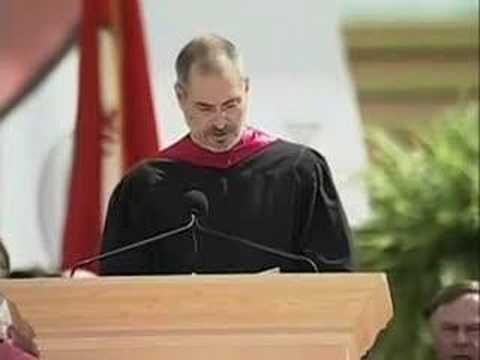 Most tributes to Jobs will focus on the computers and gadgets like iPhones and iPods and iPads, on his understanding of the user and his passion for design. I want to pay tribute to him as a film-maker.  Jobs played a key role in the development of the most successful movie studio of all time, Pixar, now a part of Disney.  Without Steve Jobs, there would be no Nemo, no Incredibles, no house lifted by balloons, no rat chef and no "Hello Dolly-"loving robot romance ("Wall•E's" Eva was of course designed by Apple engineers).  No Buzz and Woody.  No Sully and Boo.
Jobs spoke about Pixar with Charlie Rose and in a "60 Minutes" interview about how Pixar began.  Apple has invited everyone to share memories and tributes at rememberingsteve@apple.com.
To infinity and beyond, Mr. Jobs.  May your memory be a blessing.
I have three great new Shalom Sesame DVDs to give away!  Celebrate Sukkoth with Monsters in the Sukkah
!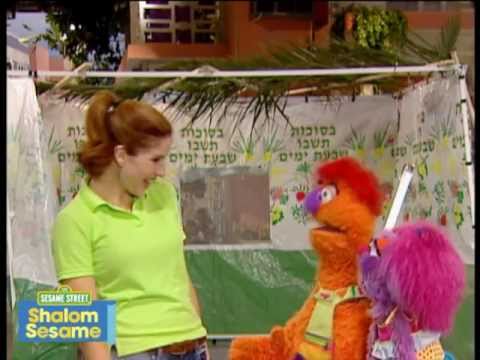 Welcome the new year with The Sticky Shofar
and explore the Holy Land with Adventures in Israel
.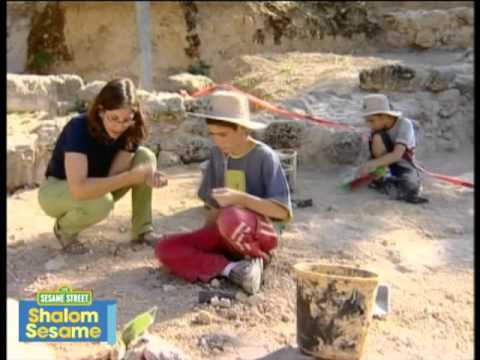 I have one copy of each to give away. Email me at moviemom@moviemom.com with Shalom in the subject line and tell me which one you would like. Don't forget your address! I will pick three random winners on October 11.