We mourn the loss of Lauren Bacall, who has died at age 89.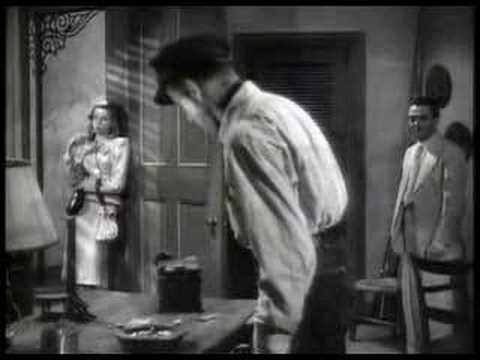 "Anybody got a match?"
With those words, a teenager born Betty Perske from Brooklyn made her first screen appearance, in To Have and Have Not
. Her chin slightly lowered, she looked up at her co-star, Humphrey Bogart, with a gaze so smoking that (1) she was instantly and forever a star, and (2) by the time the shooting was finished, Bogart had left his wife to marry Bacall. And that was even before she taught him to whistle and movie history was made.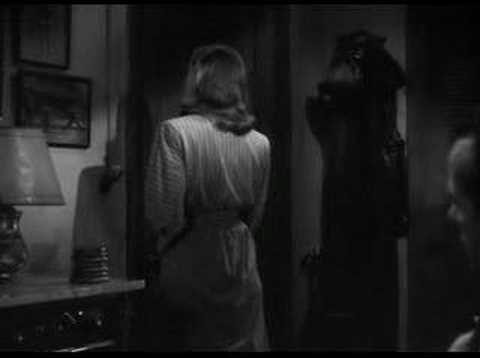 They made three more films together, had two children, and until his death from cancer, lived together with such happiness that she later said, for the rest of her life, "whenever I hear the word 'happy' I think of then."
No matter that her famous gaze was her effort to hide her nervousness by keeping her head steady. Or that Andy Williams may have dubbed in some of the notes in the song she sang with Hoagy Carmichael. She was a natural on screen and she had what one-time MGM studio head Dore Schary called "motor," that special spark that makes some performers come alive on screen.
This scene with Bogart from "The Big Sleep" is another classic.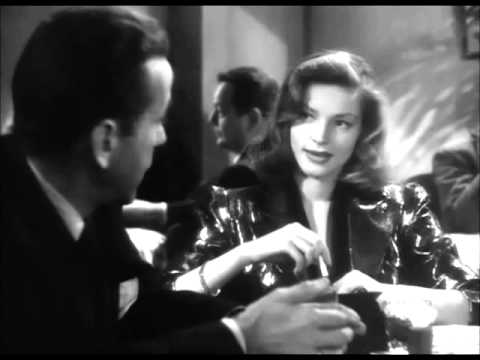 I'm very fond of her comedies, like "Designing Woman," with Gregory Peck.
And "How to Marry a Millionaire" with Betty Grable and Marilyn Monroe.
She was wonderful in "Murder on the Orient Express" [SPOILER ALERT — don't watch the clip if you have not seen the film!]
And in Barbra Streisand's "The Mirror Has Two Faces," for which she was nominated for an Oscar.
And with Henry Fonda in "Sex and the Single Girl."
There is so much more. A fond farewell to one of the brightest stars from Hollywood's golden era. May her memory be a blessing.