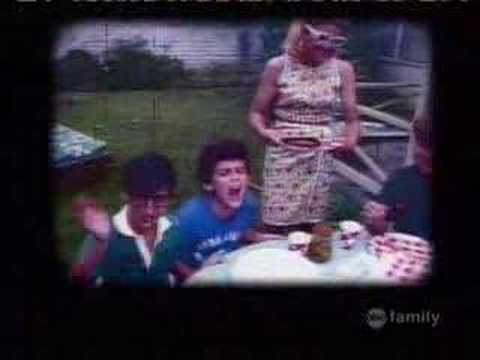 Paste Magazine has a very entertaining piece by Bonnie Stiernberg about "The Wonder Years." There's something of a meta layer in feeling nostalgic for a 1988-93 television series that was itself about the nostalgia an adult man felt for his childhood, 20 years earlier.
The cast got together to record some commentary for the forthcoming DVD release, and spoke to Stiernberg. Some of the highlights:
Alley Mills borrowed a dress from her own mother for her audition.
Olivia D'Abo described reading the first script: "I just remember reading the script and being completely blown away, really just rocked to the core. I had never read anything like it. It was just such a personal, intimate read. Laugh-out-loud funny, moving—I think it grabbed hold of every possible emotion one could have, as a reader. I completely forgot about being a young actor reading a script. It was so disarming—it was such a disarming read, that I kind of fell in love with the concept of what the show was about. It was not really an era that I knew much about, but I felt like I just gravitated to it immediately."
Dan Lauria is a real-life Vietnam veteran. The writers made his character a Korean War vet, and in one episode he gave his daughter his Army duffle bag when she left for college.
Fred Savage later became a director, and Dan Lauria appeared in one of his productions.