In honor of this week's release about competing chefs, "The Hundred Foot Journey," I've put together a list of some of my favorite movies about cooks and chefs.
Julie & Julia
 Meryl Streep plays legendary chef Julia Child and Amy Adams plays the real-life amateur chef who decided to make every recipe in Child's Child's formidable French cookbook.
, which revolutionized American cooking (and television).
Big Night
 Stanley Tucci and Tony Shaloub play brothers whose Italian restaurant is a little too authentic for its customers and its era.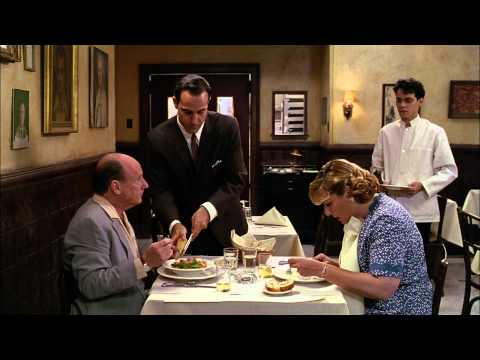 Babette's Feast
 A French servant in a small Danish village has a secret.  She was once a top chef.  When she wins the lottery she asks for permission to cook a meal for her employers, two spinster sisters who have spent their lives in severe simplicity and have never experienced anything like the luxury and sumptuousness of the meal she prepares.
No Reservations In this remake of the German film Mostly Martha
, Catherine Zeta Jones plays a brilliant but temperamental chef whose life is turned upside down when she becomes the guardian for her young niece.
Simply Irresistible  Sarah Michelle Geller 
is a chef with a magical touch in the kitchen in this delicious romance.