My friend Alan Zilberman has a great essay on Rogerebert.com about the history of close-ups of the eye in films. The current release, "I Origins" is about scientists who study eyes professionally, one of whom has taken thousands of photographs of eyes and who falls in love with a pair of eyes he sees in an ad on a billboard.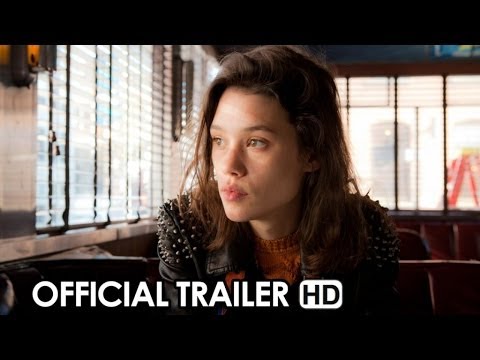 Zilberman goes back to the earliest days of film, including the shocking image of an eye being sliced by a razor in 1929's "Un Chien Andalou," from Luis Buñuel and Salvador Dali.  His analysis is deep, thoughtful, and knowledgeable.  Here is an excerpt:
Since the silent era, there have been dozens of captivating eye close-ups, and these shots have captured virtually every tone and mood. In Jean-Luc Godard's "Alphaville," there are series of close-ups on actress Anna Karina's eyes that are mournful and seductive. The eyelashes deepen the beauty, while Godard's farming give just enough facial context so that close-ups are not unnerving. While Godard saw an eye filled with passion,Alfred Hitchcock saw the potential of an inanimate eye with "Psycho." After Janet Leigh's infamous shower scene, the camera steels itself on her iris then zooms outward, a visual reminder how death begins in the eye then expands outward. One of Mike Cahill's favorite eye close-ups is in Krzysztof Kieślowski "The Double Life of Véronique": "It's super-super close, and you see a reflection in the eyeof someone walking to the doorway. [Kieślowski] uses a [macro lens], he's playing with the reflection so that eye's purpose is twofold." In fact, "I Origins" has several moments where a distant object's reflection is in the iris; this shot is one of the most popular in film, within one genre in particular.

From "2001: A Space Odyssey," onward to "Blade Runner" and "Looper," science fiction filmmakers use an eye close-up to engage with the viewer's sense of awe and chaos. The purpose of the close-up often depends on whether the viewer sees one eye or both. A single eye can be disorienting, both in terms of the character's fear or the sheer enormity of what they're seeing (filled with reflecting light, the eye close-up in "Blade Runner" is one of the more rapturous examples).
I really enjoyed the piece and it made me think of some additional examples, especially "Unfaithfully Yours" from Preston Sturges, when a close-up of an eye seems to penetrate right into the brain.