The great Elaine Stritch has died at age 89. It is hard to imagine a world without that vibrant, brash, brassy, and utterly vital force of nature.  She was the kind of woman about whom it was not just apt but the highest of compliments to use terms like "classy old broad" and "great gams."  She was frank about her many poor choices and wrong directions (she picked a date with Rock Hudson over Ben Gazzara and tells the story brilliantly in her one-woman show).  But she did not need to be frank about the great passion of her life because it was evident in every breath and gesture: the theater.
Her one-woman show, Elaine Stritch at Liberty
, is a master class in show business history. She talks about the highs and lows of her career with enormous insight and humor — and with every bit of the stage presence that made her a star for six decades.
The documentary, Elaine Stritch: Shoot Me
, is smart, sassy, and lots of fun.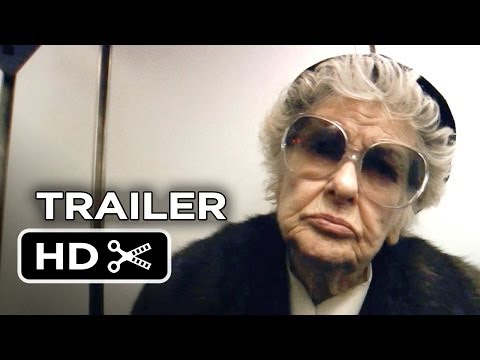 She was unforgettable as Jack's mother in "30 Rock" and she appeared in films from 1953's "A Farewell to Arms" to 2012's "Paranorman" (including Woody Allen's "September" and "Small Time Crooks"). But her home was the Broadway stage, and there she was dazzling.
Here you can see her incredible focus and commitment in rehearsing her signature song, Sondheim's "Ladies Who Lunch."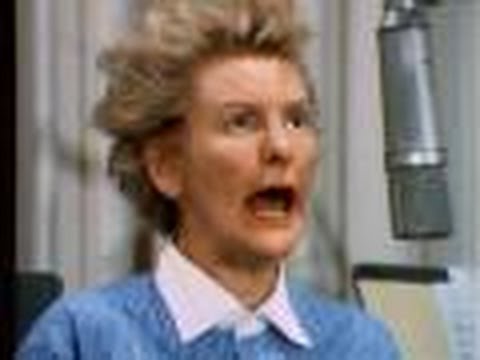 Watch her knock it right out of the park and into orbit.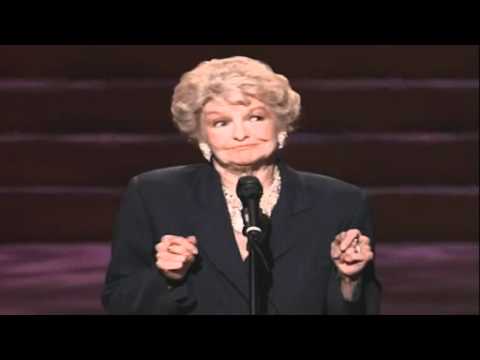 My own favorite of her songs: If
Trust me on this. It will knock your socks off your feet and into the next room.
May her memory be a blessing.