Mary Blair was the designer behind the look of Disney in the 1950's.  You can learn more about her at The Disney Family Museum's exhibit, MAGIC, COLOR, FLAIR: the world of Mary Blair.  
Blair's joyful creativity―her eye-appealing designs and exuberant color palette―endure in numerous media, including classic Disney animated films, such as Cinderella, Alice in Wonderland, and Peter Pan, and theme park attractions at Disneyland Resort and Walt Disney World Resort, most notably the "It's a Small World" ride.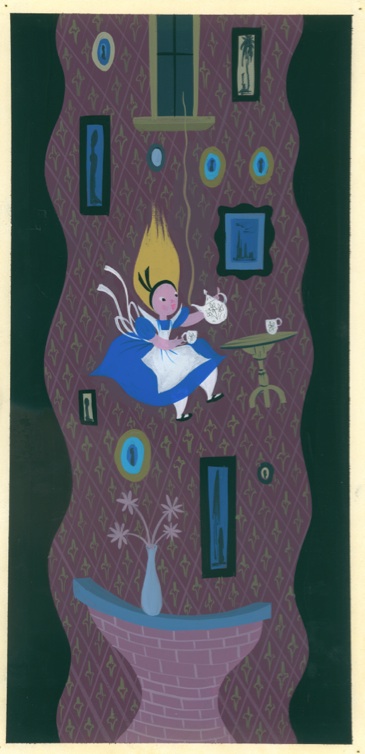 Alice in Wonderland concept artwork by Mary Blair.
Courtesy Walt Disney Family Foundation, ©Disney.
Here's a video featuring her work.  You can find out more in The Art and Flair of Mary Blair
. And you can catch a glimpse of one of the most significant influences on her work in the documentary Walt & El Grupo
, where a cross-cultural exchange with South America inspired her more modernist, colorful style.