We lost one of the greats today, the actor and activist Ruby Dee.
Kennedy Center honoree with her husband, Ossie Davis, Ruby Dee is as much a legend for her pioneering work as a leader of the Civil Rights movement as for her gifts as a performer on stage and in movies.
Here is a charming early glimpse of Davis and Dee in "Gone Are the Days," based on Davis' play, "Purlie Victorious."
Here they are in Spike Lee's "Do the Right Thing."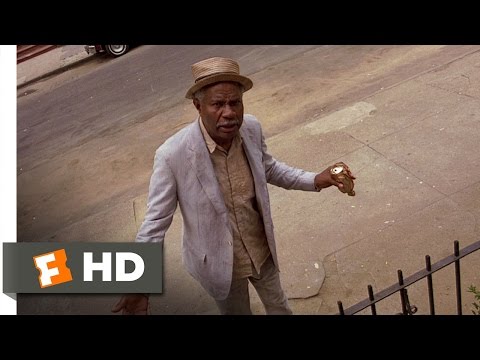 You can see Davis and Dee talk about their lives in An Evening with Ossie Davis and Ruby Dee
.
Dee's breakthrough role on screen was Jackie Robinson's wife in the biopic starring Robinson himself. She would later play his mother in Court Martial of Jackie Robinson
. She appeared in cultural milestones from A Raisin in the Sun
to Do the Right Thing
.  She was Denzel Washington's mother in American Gangster
and a centenarian in Having Our Say: The Delany Sisters' First One Hundred Years
.
Davis and Dee led lives so intertwined that they even wrote an autobiography together: With Ossie and Ruby: In This Life Together
.  I saw her in person just once, at a small press conference on behalf of one of the hundreds of good causes she and Davis led and supported over the years.  I watched her as she watched her husband speak, enjoying her look of pride and pleasure and her commitment to seeing justice done.  At one point, he stepped away from the microphone to whisper to a colleague, not realizing that his theater-trained voice carried so well we could all hear everything he said.  His words were not important, just some minor administrative adjustment.  But her expression was telling.  She clearly enjoyed this display of his vital presence and theatricality, so essential to both of them.  She will be missed, but a part of her continues in the spirit of every actor and every person who has been touched by her work.  May her memory be a blessing.