This week, Clint Eastwood's film of the wildly successful, Tony Award-winning musical "Jersey Boys" opens in theaters. It is based on the real-life story of one of the most successful pop groups of the 1960's, The Four Seasons, who produced a string of Top 40 hits like "Sherry," "Walk Like a Man," "Rag Doll," "Let's Hang On," and "Working My Way Back to You." But the show is more than the usual jukebox musical. Actors playing the members of the group, Bob Gaudio, Frankie Valli, Nick Massi, and Tommy DeVito, each give their versions of the group's scrappy origins, their run-ins with the mob, and their conflicts with each other, with their record label, and with their families.
The actor Joe Pesci was a friend of the group. He is portrayed in the film by actor Joseph Russo. Here is the real Pesci with three of the group's original members, from the Tony Awards broadcast. You can also see Tony Award-winner John Lloyd Young, who appears in the film as well.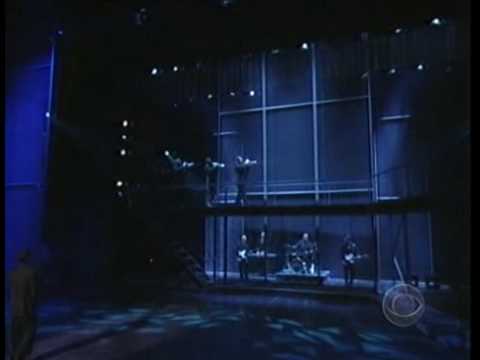 As with any story of events involving several people, it reflects the varying memories and perspectives of the participants.  Some of the facts and chronologies have been changed.  The movie shows the group being arrested in Ohio, but this article has the real story.  The movie shows two of the members leaving at the same time, but in reality, Nick Massi stayed for five more years after Tommy DeVito left.
There's even a teacher's guide to Jersey Boys to explore the themes of biography and culture and even the economics of the vig! And take a look at Parade Magazine's story about Frankie Valli's return to his roots with the cast of the film.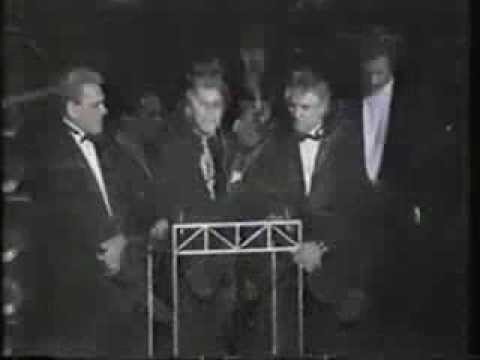 If you want to see the real Frankie Valli, be sure to watch Rob Reiner's new film, where he appears briefly as a nightclub owner.