John Turturro wrote, directed, and stars in "Fading Gigolo," a bittersweet meditation on the ways we seek and hide from intimacy, sometimes at the same time.
Turturro plays Fioravante, a florist who works part-time for Murray (Woody Allen), the third-generation proprietor of a used and rare bookstore.  But the bookstore is folding.  "Very rare people buy rare books."
As they pack up the shop's inventory, Murray tells Fioravante that his dermatologist said she was willing to pay for sex.  "Are you on drugs?"  "Apart from my Zoloft, no."  The empty bookshelves suggest the sadness of anything or anyone who has something to give that is not being used.  Murray says he thinks the quiet, unassuming Fioravante would be just what this doctor ordered, and volunteers to act as the middle-man, or, to put it more directly, the pimp.
The subject matter and the presence of Allen suggest a broad comedy, something between "Deuce Bigalow" and "Deconstructing Harry."  After an awkward start with female characters who are superficially drawn and some uneven tonal shifts, it becomes a thoughtful drama that gets much more interesting in the second half, when after encounters with gorgeous, successful, worldly women like the doctor (Sharon Stone) and her friend (Sofia Vergara), he takes on Avigal, a young widow from the ultra-Orthodox Satmar community (French singer Vanessa Paradis, in a performance of exquisite sensitivity).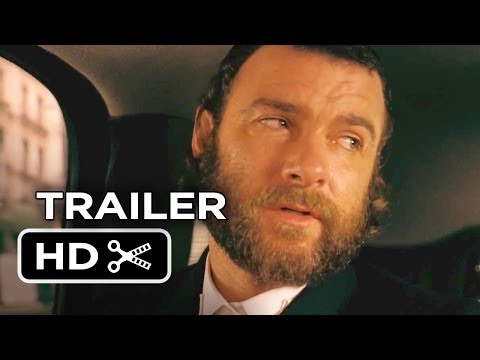 The same quiet, sensitive quality that makes Fioravante careful and tender in taking care of plants makes him very good at his new job.  He gently dances with one of his clients to make her feel cherished.  And he is respectful of Avigal, caressing her back and letting her weep.
The Satmar community has its own police force.  Liev Schreiber plays an Orthodox cop, who wears a tallit under his uniform and whose professional responsibilities come second to some strong feelings he has for Avigal.
But the most compelling character here is the city itself.  Turturro skillfully shows us the complications, juxtapositions, and unexpected connections of the city's diverse populations.  Gorgeous music weaves through the story to bring it together.  By the final moments, we see it is as carefully tended as Fioravante's flowers.
Parents should know that this is a movie about prostitution and it has explicit content and strong language.
Family discussion:  What difference did Avigal's relationship with Fioravante make in her life?  Were you surprised by the decision she made?
If you like this, try: "Hannah and Her Sisters" and "Hester Street"