It was great to catch up with Kevin Sorbo to hear about his new role as an atheist professor with a student who is a committed Christian in "God's Not Dead" from Pure Flix.
The last time I talked to you, you were playing a preacher!  Now you're playing a professor who not only does not believe in God, but will not allow his students to believe.  Was that a challenge for you?
Not really.  It's always in the script.  Great writing on this and a great story.  I was hooked as I read it for the first time.  I have met enough atheists in my day to get a grasp for the character anyway.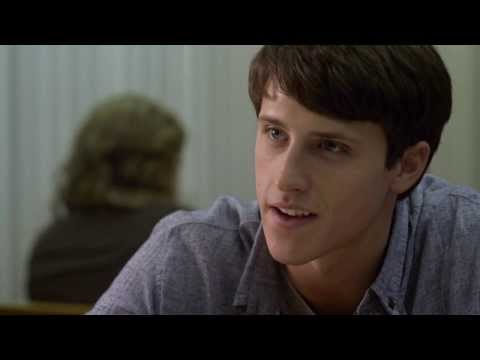 People always struggle with the eternal question about where God is when bad things happen.  What does this movie want them to know?
Free will.  God gave us that.  Can't have good without evil.  Evil will always be there.  It is how we act and react to evil that defines who we are.  Life is all about choices.  We know what is right and we know what is wrong.  We don't always make the right choice.  So what we do after we fall is what builds, or destroys, one's character.
Why did you want to play this role?
Loved the script.  As an actor I am drawn to many personalities and this one just seemed like a chance to show people no matter where you are in your life, you can make find a place and time to redeem yourself and find the hope you either shut out or thought was no longer available to you.
Preachers, professors, and actors all perform in front of an audience.  How did your experience as an actor help you create this character's classroom persona?
As i said…..it was in the wonderful script.  I have done the college life and I drew from professors in my past.
You have worked with David A.R. White before — what does he bring to a film?
This was the first time David and i worked together as actors.  I shot a movie he produced a few years ago called "What If…." and I did a Christmas movie called, "Christmas Angel."  David is a pro and was easy to work with on and off the set.
Who should see this film?
I hate to preach to the choir, so I hope the choir comes to see this movie just because it is a wonderful family film.  I really want the fence sitters out there to come and form their own opinions about if there is a God.  I would love atheists to come and see this film as well.  I realize we can't change everyone's mind out there, but hopefully we make some of them reflect and wonder.
What do you hope families will talk about when they see this movie?
This movie will create dialogue.  That is good.  It means it has struck a chord with people enough to make them bring up the issues this movie exposes.
Hollywood is producing some big Bible stories this year.  Why does this seem to be the moment for these films?
People want these movies.  Simple as that.  They want to have movies that have a positive message and the whole family can watch.  I don't think its going to slow down anytime soon.