In the darkest days of the Depression, the biggest movie star in the world was a little girl with a dimple and hair in ringlets that bounced when she tap-danced.  We mourn the loss of Shirley Temple Black, a child star-turned ambassador, one of the all-time Hollywood greats and a public servant who served her country with grace and devotion.
Temple was only three when she began performing in short films, like the silly "Baby Burlesks," with toddlers re-enacting adult dramas.  By the time she was six, Temple was a star.  Her breakthrough role was in Bright Eyes
, where she sang what would be her signature tune, "On the Good Ship Lollypop."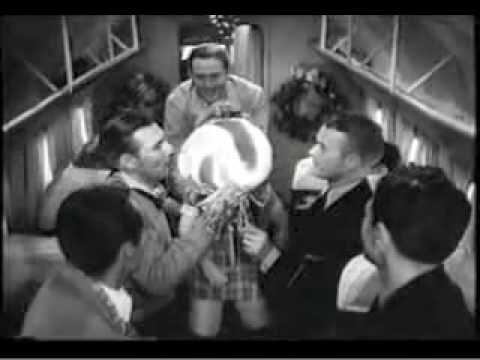 Shirley Temple was an astonishingly gifted performer. In her most memorable dance numbers she kept up with the best dancers of the time. Here she is with the legendary Bojangles, Bill Robinson, teaching her his famous stair dance.
Here she dances with Alice Faye and Jack Haley (the Tin Woodsman in "The Wizard of Oz").
And in movies like "Captain January," "Heidi," and "The Little Princess" she showed that she was an actress of exceptional magnetism.
The studio did its best to get the most out of her childhood, keeping her on a relentless schedule of four films a year, shortening her skirts so she would look younger. She was more than a star. She was a phenomenon. More than a million Shirley Temple dolls were sold and her name and face were on dozens of products. She met Presidents and received a special Oscar. And she said she figured out that there was no Santa Claus when the one her mother took her to asked for her autograph.  The non-alcoholic drink named for her is still served everywhere today.  Girls all over the country had their hair put in rags to make ringlets and were sent to tap dance school to be like her.  If your grandmother or great-grandmother isn't named Shirley, she has a friend named for Shirley Temple.
But she grew up. For a while, she stayed in movies. She was charming as a teenager who had a crush on Cary Grant in romantic comedy "The Bachelor and the Bobbysoxer," which won an Oscar for best screenplay.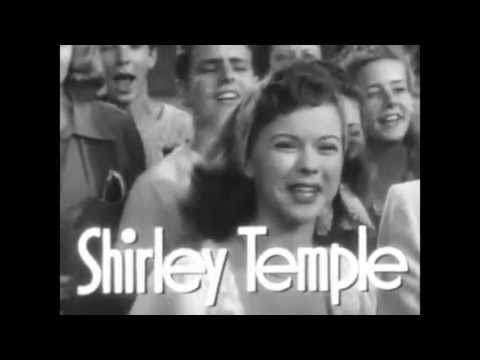 And she was lovely in the western "Fort Apache" and the wartime drama "Since You Went Away."

In the 1950's, she produced and hosted an anthology series of fairy tales for television, starring in The Little Mermaid
.
After a brief marriage to actor John Agar at age 17, who appeared with her in two films, she was happily married to Charles Black. She became involved in politics and ran unsuccessfully for Congress. She was appointed Representative to the 24th United Nations General Assembly by President Richard M. Nixon and was appointed United States Ambassador to Ghana by President Gerald R. Ford. She was then appointed first female Chief of Protocol of the United States, and was in charge of arrangements for President Jimmy Carter's inauguration and inaugural ball. She served as the United States Ambassador to then-Czechoslovakia, appointed by President George H. W. Bush.  She bravely went public with her diagnosis of breast cancer, helping other women to come forward and to bring attention to the disease.
Here is her Screen Actors Guild Award tribute.
And her Kennedy Center Honor presentation.
May her memory be a blessing.