NBC pledged to follow up it's live production of "The Sound of Music" with another family musical and they've announced what the next one will be — another classic that originally starred Mary Martin, "Peter Pan."
There have been many versions of James M. Barrie's classic story since he first wrote it as a play and novel in the early 20th century.  It was a revolution in the theater back then — not just the flying but the audience participation as everyone had to clap to bring Tinkerbell back to life.  Mary Martin starred on Broadway in the 1954 musical with songs by Mark "Moose" Charlap, with additional music by Jule Styne, and most of the lyrics were written by Carolyn Leigh, with additional lyrics by Betty Comden and Adolph Green.  Martin and her co-star Cyril Richard (who played both Mr. Darling and Captain Hook) performed the musical on television in 1955, setting a viewership record.  Martin did two more versions on television and later productions starred Sandy Duncan and Cathy Rigby, who played Peter on Broadway and on the road from 1990 until 2010.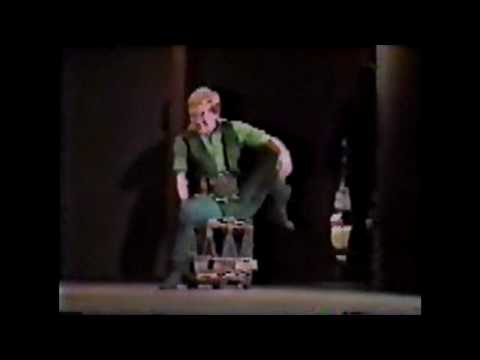 Who should put on the tights and flying harness for this new production?