As "Saving Mr. Banks" shows, Walt Disney did really spend more than 20 years trying to persuade author P.L. Travers to let him make a movie from her story about the magical nanny, Mary Poppins. Many moments in the film are taken directly from the tape recordings Travers insisted on to document her disagreements with screenwriter Don DaGradi (Bradley Whitford) and the songwriting team, the Sherman Brothers (Jason Schwartzman and B.J. Novak). Travers did not like the movie. She would not allow a sequel and made it clear in her will that should a theatrical version be mounted, no American could control it.
Travers had a fuller and more fascinating life than this movie portrays.  She was an actress, poet, essayist, and critic.  She was enthralled by the work of the mystic G.I. Gurdjieff
and studied with him and  she lived with Navajo, Hopi and Pueblo peoples to learn about their mythology and folklore. She never married.  She insisted on being called "Mrs. Travers," as the movie shows, but Travers was her father's first name.  In the movie, she does not answer a question about her family.  She did have romantic relationships with both men and women, and she adopted a son, selected according to the advice of her astrologer. He had a twin brother she chose not to adopt or even tell her son about until the brother came looking for him.
Her essays are collected in What the Bee Knows: Reflections on Myth, Symbol, and Story
.  And her biography by Valerie Lawson is titled Out of the Sky She Came: The Life of P.L. Travers, Creator of Mary Poppins
.
From a documentary about Travers: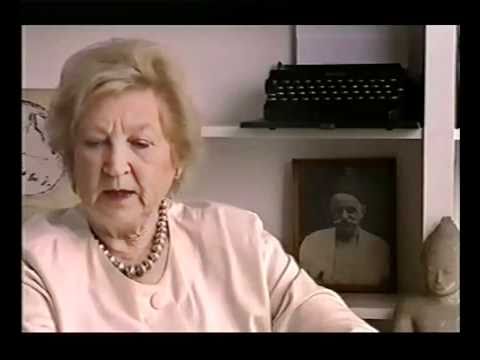 For more about the Sherman brothers, see the excellent documentary about their partnership and estrangement.