In 1964, director Michael Apted (Coal Miner's Daughter, Gorky Park, Gorillas in the Mist) was a young researcher on an experimental program called Seven Up!, produced for England's Granada Television. Taking its cue from the Jesuit maxim "Give me the child until he is seven and I will give you the man," the film focused on 7-year-olds from diverse socio-economic backgrounds. By asking 14 children about their lives and their hopes and fears for the future, the filmmakers aimed to explore contemporary English attitudes, especially regarding the class system. And by following the youngsters as they progressed through life, the Up series looked to test the strength of that system and the truth of the Jesuit saying. Was the adult already visible in the 7-year-old?  In the half-century since, the scope and power of the series has expanded to encompass as Apted took the series' directorial helm and interviewed the original group every seven years. The result has been, The Up Series
, a unique, inspired and always-surprising chronicle of lives-in-the-making. In 56 Up, Apted finds the "kids" have mostly weathered the marital, parental and career tumults and losses of middle age with remarkable aplomb, even as they begin facing the challenges of aging, illness and economic crises.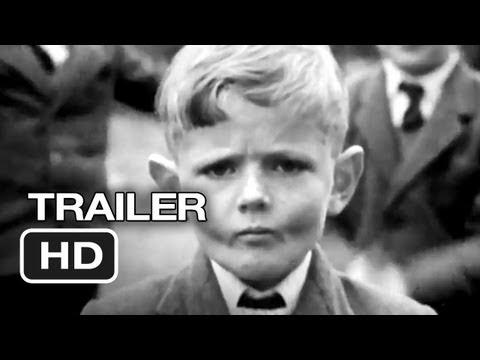 56 Up has its national broadcast premiere on Monday, Oct. 14, 2013 at 10 p.m. (check local listings), on the award-winning series POV (Point of View), as part of the new PBS INDIES SHOWCASE. The full film will stream on POV's website from Oct. 15-Nov. 13, 2013.
Meet Tony, the charismatic cockney cabdriver who has become so famous that another cabbie preferred to get his autograph instead of astronaut Buzz Aldrin's; Neil, who went from happy child to homeless young adult to lay preacher; Peter, who dropped out of the series but has returned 28 years later with his band, wife and children; Jackie, who has gone through marriage, divorce and family deaths; Lynn, a children's librarian whose goal as a 7-year-old was to work at Woolworth's; John, first seen as an upper-class child and now working as a barrister and doing charitable work; Nick, who went from farm boy to Oxford University student to nuclear-fusion researcher, and now teaches in the States; and Symon, a biracial child of a single mom who passed away at a young age.