I'm delighted to be participating in the classic movie blogathon about great film duos.  My choice is Miriam Hopkins and Bette Davis, who co-starred in two classics, "The Old Maid" and "Old Acquaintance."  They were natural opposites, and their battles onscreen reflected their off-screen rivalry, personal and professional.
They first appeared together in a play directed by George Cukor when they were in their early 20's before they went to Hollywood.  Later, Hopkins starred in the stage version of "Jezebel" and was furious when Davis got the lead in the movie.  And then there was Hopkins' husband, director Anatole Litvak, who directed "The Old Maid."  She believed he had an affair with Davis while they were married, though reportedly their brief entanglement did not occur after he and Hopkins were divorced.  It would not surprise anyone who knows anything about Davis if she had the affair with Litvak solely to spite Hopkins.
Davis is much better known now, but Southern belle Hopkins was a movie star first, appearing in the sexy "The Smiling Lieutenant," "Trouble in Paradise" and "Design for Living." Who can forget her "gentleman's agreement" with Gary Cooper and Frederic March that there would be no sex to interfere with their work, followed later in the film by her languid murmur, "Fortunately, I am no gentleman."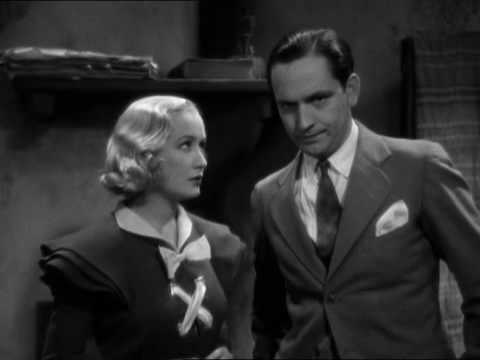 She also had the title role in the first three-strip Technicolor feature film, "Becky Sharp."
It took a while for Hollywood to figure out how to make the best use of flinty New Englander Davis. Her relish in taking on the roles of unappealing characters other actresses avoided led to her breakthrough role in "Of Human Bondage" as Mildred, the slatternly and vulgar waitress. She did not care about being romantic or glamorous.  She wanted to act.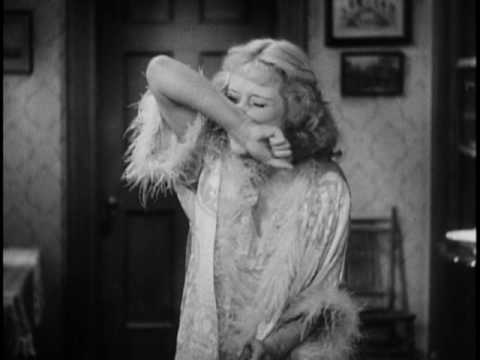 She was tough off-screen as well, demanding more control over her career than the studio system had ever permitted.
Hopkins and Davis were both big stars when they appeared together in "The Old Maid" (1939), adapted from a Civil War era story by Edith Wharton.  This was the first time since becoming a star that Davis shared the screen with another woman — reportedly she asked the studio if she could play both parts via split-screen (as she did in "A Stolen Life" and "Dead Ringer."  Davis plays the virtuous Charlotte and Hopkins is her cousin Delia.  Frequent Davis co-star George Brent is Delia's former fiance who gets Charlotte pregnant and is then killed in the war.  Charlotte leaves town, returning to found an orphanage as a way of raising her daughter without anyone — including the girl herself — knowing that Charlotte is really her mother.  Delia and her husband adopt the girl, leaving Davis, as the title character, to agonize over losing her child.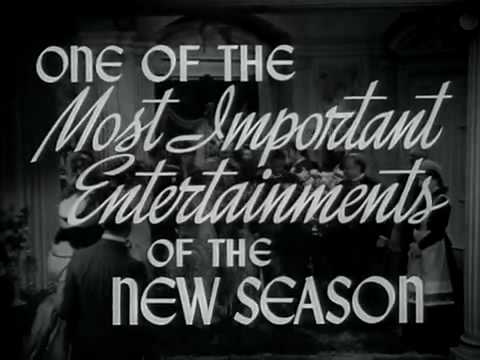 Hopkins gave Davis a very tough time on the set. "Miriam is a perfectly charming woman socially," Davis remembered. "Working with her is another story . . . Miriam used and, I must give her credit, knew every trick in the book. I became fascinated watching them appear one by one . . . Keeping my temper took its toll. I went home every night and screamed at everybody," she remembered in her book, The Lonely Life.
Turner Classic Movies has more:
Davis later recalled that while she was uttering her lines, Hopkins would go into a daze: "Her restless little spirit was impatiently awaiting her next line, her golden curls quivering with expectancy." Rather than fighting back, Davis cleverly sweet-talked director Goulding into trimming Hopkins' best scenes. She also indulged in the occasional "fainting spell," holding up the expensive production. But both actresses were, above all, professionals–and they made their mutual antipathy work onscreen.

When interviewed on the set, Hopkins batted her eyes sweetly and told reporters, "It makes a good story when women have feuds on their pictures . . . Somebody thought it would be good publicity for Bette and me to have a feud." Davis, in turn, said in icy tones "Hoppy and I are going to get a couple of pairs of boxing gloves and pose for a picture glowering at each other." She knew full well that being referred to as "Hoppy" alone was enough to send Hopkins into a tantrum.
Still, they re-teamed for the 1943 film "Old Acquaintance," directed by Vincent Sherman (and remade as "Rich and Famous," with Jacqueline Bisset and Candace Bergen).  Davis and Hopkins played what today we would call frenemies, old friends who are very different.  Davis plays Kit Marlowe, a thoughtful, principled, novelist whose small output is highly regarded.  Hopkins is Millie Drake, a careless, selfish, superficial woman who impulsively writes a book that becomes a best-seller.
And Millie's husband (John Loder) falls in love with Kit.
There was no love lost on or off the screen.  One of the movie's most memorable moments has Kit grabbing Millie, shaking her thoroughly, and throwing her on the sofa.  Even one of the greatest actresses in the history of the cinema cannot hide her satisfaction in throttling her rival.
Check out more great movie pairings from the classic movie duo blogathon.