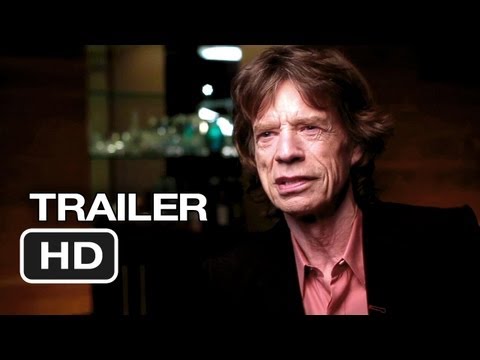 Sunday's Washington Post and New York Times had two marvelous tributes to the people (mostly women) whose voices are all around us but whose names and faces we do not know.  The magnificent new documentary "20 Feet from Stardom," opens with photos obscuring the faces of the singing stars so that we focus on the people singing backup, all the "da doo ron rons" and "toot toot beep beeps."  What is astounding is how a very small group sings back-up on just about everything.  As one man explains, he and his family sang back-up on the biggest-selling album of all time, "Thriller," the biggest box-office movie of all time (they did bird noises on "Avatar"), sang "It's a Small World After All" for the Disney attraction, and some sitcom theme songs, too.  Brooks Barnes writes about the incendiary talent of Lisa Fischer:
Ms. Fischer had a hit of her own. She won a Grammy in 1992 for her first single, "How Can I Ease the Pain," beating out none other than Ms. Franklin. But she never completed a second record, in large part because she decided that the heat of the spotlight wasn't for her. Backup singing was her calling.

"I reject the notion that the job you excel at is somehow not enough to aspire to, that there has to be something more," Ms. Fischer explained, speaking with her eyes closed, as she tends to do. "I love supporting other artists."

She continued: "I guess it came down to not letting other people decide what was right for me. Everyone's needs are unique. My happy is different from your happy."

The upshot: Ms. Fischer has paradoxically emerged as a star partly because of her decision not to seek stardom.
And the Washington Post had a piece about Marni Nixon, who provided the exquisite vocals for Audrey Hepburn in "My Fair Lady," Deborah Kerr in "The King and I," and Natalie Wood in "West Side Story."  Less well known is her work dubbing some or all of the singing for Janet Leigh, Marilyn Monroe, and others.  She also appeared on screen as one of the nuns in "The Sound of Music," and provided the voice of the grandmother in Disney's animated film "Mulan."  Roger Catlin wrote:
She also went on to have concert success, toured for years with Liberace, and hosted "Boomerang." a popular children's television show in Seattle. (A son, Andrew Gold, who died in 2011, was a recording star in his own right, with the hit single "Lonely Boy" and the theme to TV's "Golden Girls," "Thank You for Being a Friend.")