I sat down to watch an early screener of "Muscle Shoals," the new documentary about a tiny Alabama town and the two music studios that produced some of the biggest records of all time.  Ten minutes later, I stopped it to go get my husband.  "You're going to want to see this," I told him, and we watched it together, exclaiming over and over, as Aretha Franklin, Mac Davis, Tom Jones, Paul Anka, the Rolling Stones, Lynyrd Skynyrd, the Allman Brothers, Wilson Pickett, Percy Sledge, and Alicia Keyes came on screen, "and that song, too?"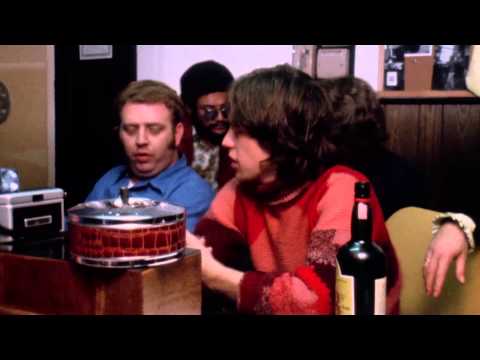 I spoke to first-time director Greg 'Freddy' Camalier about the movie.  His plan was to direct a feature film, but "this one picked me."  He fell in love with the story and the people.  It was a daunting task to shape decades of material into a linear narrative, and he assured me there will be much more of what was left over on the DVD.  The heart of the story is Rick Hall, a man whose life reads like a country song, or several country songs, with a series of devastating losses.  "It affected him on a molecular level," Camalier told me, and was certainly a source of the gut-wrenching emotion he brought to the music he produced and engineered.  Even in comparison to the small town of Muscle Shoals, Evans grew up in isolation.  His mother left when he was young and his father moved where the jobs were.  He never saw an African-American until he was in his teens.  His only exposure to music was at local gatherings.  But he had an extraordinary ear and a passion for music.  As the movie shows, he invited a performer named Arthur Alexander to record in his new studio the first time he heard him and it became a nationwide hit that was later covered by the Rolling Stones.  Another of his songs was covered by the Beatles.
Camalier was a musician himself.  He smiled as he said he could recall exactly how Lynyrd Skynyrd's cardboard album cover smelled — and how he memorized every line of the lyrics.  But he cannot explain the mysteries of Muscle Shoals: first, the apparently endless local musical talent and second the freedom from racial strife at the studios, even in the midst of the Civil Rights era, where the Alabama governor was insisting on "Segregation forever!"
I asked him how, after Hall's first group of studio musicians, The Swampers, left to start their own studio, he was able to almost immediately replace them with an entirely new rhythm section of equally talented players.  He shook his head.  "I don't know," he said. "Music is a way of life there."  And no matter what struggles were going on outside the studio, the inside was a space where only the music mattered.  He laughed as we recalled the exception noted in the film — the mixing of the races in the studio did not attract nearly the negative comments that "long-haired hippies" did — when Duane Allman joined in.
"Why didn't they leave?" I asked.  "I am sure they could have had more opportunities and made more money in Los Angeles, New York, or Memphis.  "It is their home," he said.  "They like it there.  Their families are there.  And the world came to them."