Behind the Candelabra premieres this weekend on HBO.  It is based on the hard to believe but true story of one of the most popular and flamboyant stars of the 1950's and 60's, who went by just one name: Liberace.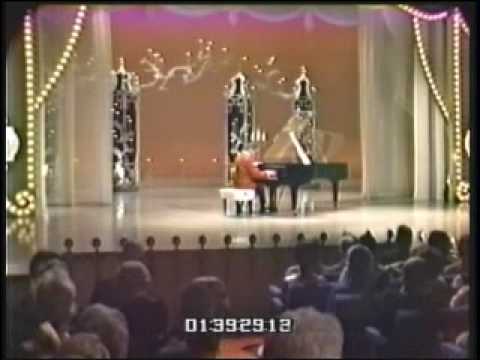 Wladziu Valentino Liberace was an American of Polish/Italian heritage, a gifted classical pianist, a masterful showman, and a pioneer in the art of celebrity branding and marketing.  He was multi-platform before the term was invented For decades he was the highest-paid entertainer in the world.  He had record albums, endorsements, and movie and television appearances and his own series, but it was his live stage show that was what people loved most.  He never tried for a career as a serious classical musician, performing with orchestras in concert halls.  He liked to play what he called "classical music with the boring parts left out."  And the show was as important as the music, from the flashy pianos to costumes Lady Gaga would envy.  Ermine capes.  Crystal-encrusted tuxes.  Feather boas.  Chandeliers and of course candelabras.  Excess was not enough.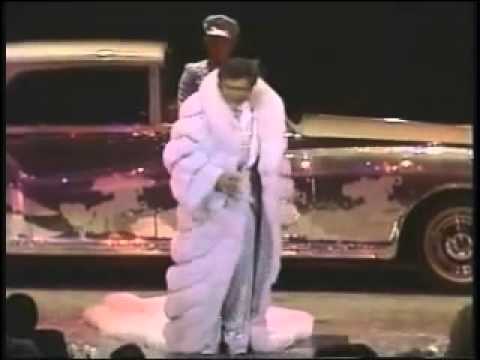 It was a different era.  Liberace was not openly gay.  On the contrary, when a British newspaper called him "a deadly, winking, sniggering, snuggling, chromium-plated, scent-impregnated, luminous, quivering, giggling, fruit-flavoured, mincing, ice-covered heap of mother love," he sued under their notoriously strict libel laws. testified under oath that he was not a homosexual, and won.
In the late 70's, Liberace met a handsome teenager named Scott Thorson.  They were together for five years, and after they broke up (and Thorson was "fired" as Liberace's chauffeur), Thorson sued him for "palimony."  It was settled out of court.  Thorson is now in jail, charged with identity theft.  He has had removed the plastic surgery prosthetic Liberace paid for so that Thorson would look more like an idealized version of himself when young.  Thorson's book, Behind the Candelabra: My Life With Liberace
, tells the story of their love affair and the unimaginable excesses of their life together and is the inspiration for this film.  It is in competition at Cannes and will be released theatrically overseas, but in the US no studio would back it, so it is on HBO.
Steven Soderbergh ("Oceans 11," "Traffic," "Erin Brockovich") directed and it stars Michael Douglas as Liberace, Matt Damon as Thorson, and Debbie Reynolds, who knew Liberace, as his mother.