Once upon a time, there was a young Disney star who grew up to be lovely, gracious, stable, and every bit the sweetheart she always seemed.  That was Annette Funicello, who died today at age 70.
Disney's original "Mickey Mouse Club" was the show that children of the 1950's raced home from school to watch.  Annette was everyone's favorite.  She could sing and dance, but so could all the others.  But there was something about her, a warmth and sweetness and endearing natural quality on camera that made her seem like the girl you'd like to have for your best friend.
Walt Disney was so captivated by her that he had her guest on on the popular "Spin and Marty" serial, star in her own serial featured on the "Mickey Mouse Club," and, for a birthday present, allowed her to guest star on the hit "Zorro" series.  As she grew up, she appeared in Disney films like "Babes in Toyland," "The Shaggy Dog" and "The Monkey's Uncle," where she sang with the Beach Boys.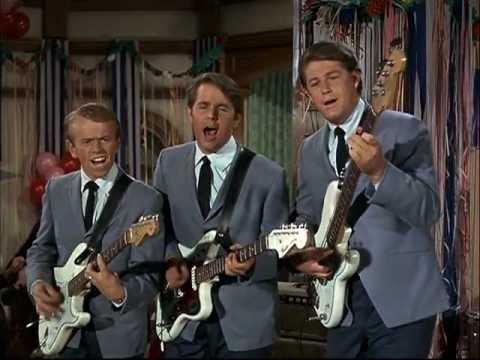 When she was offered a role in a low-budget movie for teenagers called "Beach Party," she visited the man she always referred to as "Mr. Disney" to ask his permission.  He requested that she not wear a two-piece bathing suit.  Her suits we notably modest in the very successful series of beach movie films filled with bikini-clad girls that she made with teen idol Frankie Avalon (sweetly spoofed in Tom Hanks' "That Thing You Do").
Later, she appeared in television commercials for peanut butter advising that "Choosy mothers choose Jif," still warm, unpretentious, and gracious.  When she was diagnosed with multiple sclerosis, she became a leader in providing support, raising the level of awareness, and establishing a foundation to fund research.
The CEO of Disney made a statement today:
Annette was and always will be a cherished member of the Disney family, synonymous with the word Mousketeer, and a true Disney Legend. She will forever hold a place in our hearts as one of Walt Disney's brightest stars, delighting an entire generation of baby boomers with her jubilant personality and endless talent. Annette was well known for being as beautiful inside as she was on the outside, and she faced her physical challenges with dignity, bravery and grace. All of us at Disney join with family, friends, and fans around the world in celebrating her extraordinary life.