Director Terrence Malick has made a movie for those fans who loved "Tree of Life" but thought it was too linear and easy to follow.
"To the Wonder" is an impressionistic story of love and loss.  Theoretically it stars Ben Affleck, Rachel McAdams, Javier Bardem, and Olga Kurylenko, but in reality the star is the sun,.  It seems to be the focus of almost every exquisitely framed shot, with sunlight flaring always just so through the meticulously arranged tree branches behind the beautiful woman who loves to twirl.  This movie has a lot of sunlight and a lot of twirling.  Also a lot of what I will call affectionate rough-housing, which I think — can't be sure about anything here — is the primary, if middle-school-ish, way these characters indicate that they like each other.
It does not have a lot of dialogue, and what conversations we do overhear are almost incidental.  The talk we hear is mostly the murmured, diary-like narration of a French single mother who falls in love with an American and brings her daughter to live with him in a barren house in a barren landscape that is in sharp contrast with the "wonder" of the rich environment she left behind.  Malick seems to have a devilish pleasure in withholding information.  The daughter, Tatiana, is the only character whose name we are allowed to know.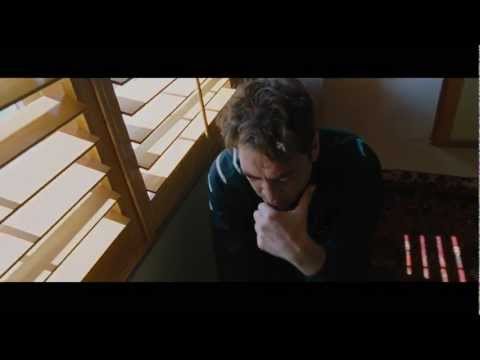 It is maddeningly opaque at times but undeniably lyrical.  It does not just break free from narrative; it explodes it into an almost-pointillist kaleidoscope of images, whispers, and detours.  Where "Tree of Life" had a dinosaur, "To the Wonder" has a zig into an underwater scene with sea turtles before it zags into a separate segment (I can't say story) about a sad priest (Bardem).
If is more tone poem than movie, it is an intriguing one, touching on themes of connection and disconnection, love and betrayal, at the level of society and individuals.  At times it is annoyingly opaque, but there are also moments of stunning beauty.  If he continues down this road, Malick's next movie will be delivered to the theater in individual frames, to be tossed toward the screen in random order, and many of them will feature sun flares.  But I'll still go to see it.
Parents should know that this movie includes sexual references and situations, briefly explicit, including adultery, nudity, smoking, and drinking.
Family discussion:  Why is the story told through narration instead of dialogue?  How does the issue of contamination of the soil and water relate to the story?  Why is the house unfurnished?
If you like this, try: "Tree of Life"
Parents should know that this movie includes some nudity and explicit sexual situations, including adultery.  Characters drink alcohol.