Henry-Alex Rubin, director of the new movie, "Disconnect," and I were were talking about the movie when his phone beeped.  He reached into his pocket to turn it off and we both laughed at the real-life example of the movie's theme.   "Disconnect" has three stories about the ways that technology has affected our ability to connect to each other, and our conversation was being interrupted by a signal that it was his turn in an online word game.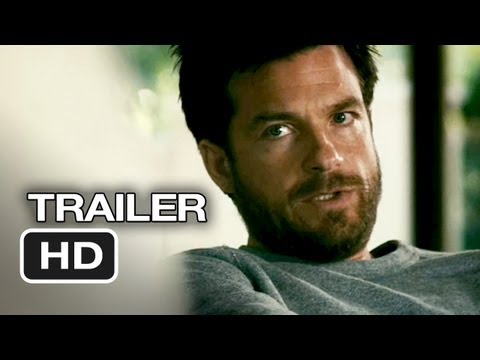 "It's not a social networking thriller," he told me.  It is a drama about the ways in which we reach out to each other and how technology has changed that, for better and for worse.  Rubin is the award-winning documentarian who made the terrific "Murderball," about wheelchair athletes  (watch for one of them in a brief appearance in "Disconnect" as a drug dealer).  In his first feature film, written by Andrew Stern, a young couple grieving over a devastating loss is hit with identity theft, a lonely teenager is pranked by classmates into thinking he is corresponding with a girl, and a reporter doing an expose of teens who perform for webcams finds that her judgement and ethics can be compromised.  Rubin emphasized that the technology leads to connection and support in some cases as well as inflicting damage in others.
He was brought to the project by the producers because they wanted the film to have a documentary feel.  "I filmed it like a documentary," Rubin said.  Instead of cameras and microphones intruding on the space around the actors, he used long lenses and pin microphones to keep the crew farther away and promote a more natural, intimate atmosphere for the actors.  "And there were no mistakes," he said.  Particularly with the younger actors, he encouraged them to try whatever was comfortable for them by telling them that whatever they did was fine.  "We kept rolling.  If I had a note, I would not say 'Cut.'  I would just tell them to go again and we would keep going."  For the older actors, like Jason Bateman, "who's been surrounded by cameras since he was a kid and is completely comfortable," it was less important.
But the film presented Batemen with a new challenge as well.  "This was his first ever full-on dramatic role," said Rubin.  He plays the devoted but distracted father of the boy who is devastated by an online Catfish prank.  "I had him grow a beard, so he would look a little different, to help separate him from what the audience would expect."
Rubin did something different with Paula Patten, too, who plays a grieving mother drawn to an online support group.  "It's hard to make a woman as beautiful as she is look like a real person," he said.  He encouraged her to work without make-up and leave her hair messy.  Her husband was played by Alexander Skarsgård, who also got a bit scruffy for the part, "with bags under his eyes and even put on a little paunch."
Some things never change.  People want to feel understood and important to one another, and that can be difficult.  But it feels like technology has ramped up the stakes and we are still struggling to understand it.  "There's a line in the film that I got from Frank Grillo," he told me.  Grillo plays the single father of one of the kids who play the prank.  Even though his character is an expert in computer safety, he does not know what his son is doing.  "He says, 'Computer time is up.'  He told me that's what he says to his kids, so we put it in. "  That line is a reminder that no one knows what the rules are with technology that brings us together and keeps us apart.