It is annoying, frustrating, embarrassing, and irresistible.  It is a tradition that has transcended its origins and yet calls us back to the complicated feelings of our past.
All of which makes it a perfect Rorschach test and intriguing metaphor for many elements of the contemporary Jewish identity.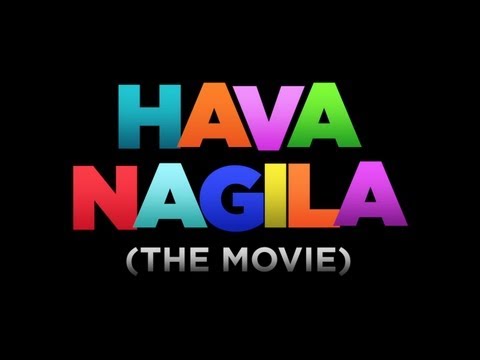 "Hava Nagila" is a song that has been performed by pretty nearly everyone.  Harry Belafonte had one of his biggest hits — he says the two songs people alway ask him for are "Day-O" and "Hava Nagila." It was also a big hit for Connie Francis (she jokes that when asked if she is Jewish, she says, "Ten percent on my manager's side.").  Glen Campbell sang it.  Parodist Alan "Camp Granada" Sherman sang it in a duet with opera star Roberta Peters.  A highlight of the movie is the clips from "The Simpsons," the Muppets, Monty Python, "Curb Your Enthusiasm," "House," and performers from China, Iran, Egypt, Thailand, the UK, Serbia, Estonia, South Korea, Mexico, and, wearing cowboy hats and bandanas, Texas.
Unquestionably the strangest version is only about 30 second long and features yodeling.  It's the one music scholar Josh Kum calls "both an embrace and a refusal" and "the smartest song about Jewish identity I've ever heard." It's by Bob Dylan.
We learn something of "Hava Nagila's" origins as a "niggun" (wordless song) and its evolution into an anthem of the post-WWII era of suburban Jewish simchas (celebrations of happy occasions).  Like "Hokey Pokey" and "The Macarena," it benefits from its catchy tune, limited range, and association with a dance that can be performed by pre-schoolers and grandparents.  Like the song it celebrates, this film can be annoying, but it is hard to resist.  As one person says in this documentary about "Hava Nagila," "they played it at my bar mitzvah — but not at my wedding!"  It is clear that when he was old enough to call the shots, he did not want to hear that corny old song again.  And yet, we will not be surprised if Hava Nagila returns when his own children become b'nai mitzvot.  Bet you a quarter you find yourself humming it.
Parents should know that this film includes references to the Holocaust.
Family discussion: Which version of the song do you like best?  Why?  Why do you think it is so enduringly popular?
If you like this, try: "The Tribe" and some of the movies and performers featured in this film.