New York Magazine's Vulture blog says that a remake of the Frank Loesser classic musical "Guys and Dolls," based on the stories of small-time gamblers and crooks by Damon Runyon.  The original movie starred Marlon Brando, Frank Sinatra, Jean Simmons, and, from the Broadway cast, Vivian Blaine and Stubby Kaye.
It's a delightful movie, but Brando and Simmons were not known for their singing and dancing, and Goldwyn was not the musical powerhouse of rival MGM.  I'd love to see another movie version.  Like Tatum and Gordon-Levitt, they're too young for the roles, but I'd love to see Anna Kendrick as Adelaide and Amy Adams or Anne Hathaway as Sarah Brown.  Three of my favorite songs from the play were omitted from the movie — I hope if they do a remake they will include "Bushel and a Peck," "More I Cannot Wish You" and "Marry the Man Today."  Here are Lauren Graham and Kate Jennings from the recent Broadway revival.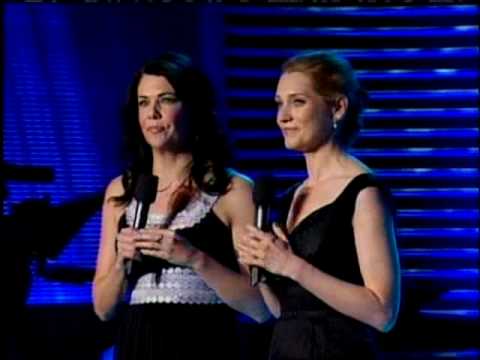 And wouldn't it be nice to have Sir Paul show up to sing this?