This week's release of the prequel, "Oz the Great and Powerful" is a good reason to take another look at what may be the greatest family movie of all time, the classic MGM musical version of "The Wizard of Oz," starring Judy Garland, Ray Bolger, Bert Lahr, Jack Haley, Margaret Hamilton, and Frank Morgan. The Making of the Wizard of Oz: Movie Magic and Studio Power in the Prime of MGM
tells the remarkable story of how the film was made, including four different directors and a failed attempt to borrow Shirley Temple to play Dorothy.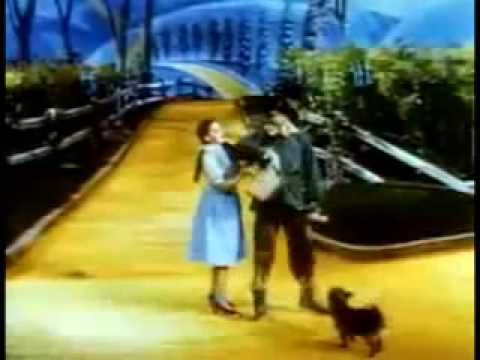 It wasn't until well into production that they realized they had something very special that could be an enduring classic. That was when they decided to drop a musical number that was timely when filming but would soon be out of date.
This was not by any means the first or only attempt to film L. Frank Baum's classic story.  A very early silent version was made in 1910, just a decade after the book was first published.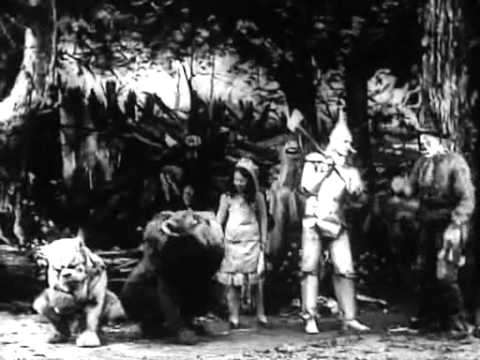 Fifteen years later, silent star Larry Semon appeared in another version, with a Laurel-less Oliver Hardy as the Tin Woodman.
A sequel with Fairuza Balk was too creepy for kids, but is something of a cult classic.
"The Wiz" was a popular Broadway musical and a less popular movie, with Michael Jackson and Diana Ross.  "Wicked" is another Broadway musical, based on a book that tells the story from the witchs's perspective.
The book and its sequels
(by Baum and, later, two other authors) continue to be popular.  There is a theory that the original book was an allegory of the political conflicts of the time.  And there is a very active Oz Society for fans with an annual Winkie-Con.
Coming later this year is "Dorothy of Oz," an animated film starring Patrick Stewart, Kelsey Grammar, Hugh Dancy, Dan Aykroyd, Martin Short, Megan Hilty ("Smash"), Spongebob's Tom Kenny, and Lea Michele, and based on a continuation of the story by Baum's great-grandson.