"Snitch" tries to be three things at once, but it doesn't do any of them very well.
First, it wants to be a drama about fathers and sons.  John Matthews (Dwayne "The Rock" Johnson) is a good man who who risks everything, even his own life and the lives of his family, to save his teenaged son from a ten-year prison sentence.  John owns a construction company that is solid but struggling a bit because of the economy.  His son is Jason (Rafi Gavron), who lives with his mother, John's first wife (Melina Kanakaredes), and uses her last name because he is angry at his father for leaving them.  Jason makes a foolish mistake and agrees to accept a shipment of some pills from a friend.  It is a trap.
Three of the key characters in the story make big sacrifices to help their sons, but the theme is heavy-handed and the dialog so clunky it feels like an after-school special.
Second, it wants to be an action film, because John finds that the only way to get Jason out of prison in less than ten years is to deliver an important arrest to the federal prosecutor.  Jason refuses to entrap any of his friends (as he was entrapped by the friend who sent him the drugs), even to reduce his sentence.  So, John decides to go undercover in a very high risk sting operation involving criminals at the top of an international drug cartel.  He gets badly beat up the first time he tries to make a connection to a drug dealer.  But with the help of an employee who is now determined to go straight after two prison terms for narcotics distribution, he is introduced to Malik (Michael Williamson), a typical movie drug dealer — black, gangsta, and living in a house with almost no furniture and loud rap music.  John has no street cred whatsoever.  But he does have big semis and a legitimate business to give him good cover for transporting big, heavy bags in them.  And even the suspicious Malik understands that the economy is lousy, and is persuaded that a law-abiding citizen like John could be desperate enough to fill some of those cement bags with cocaine.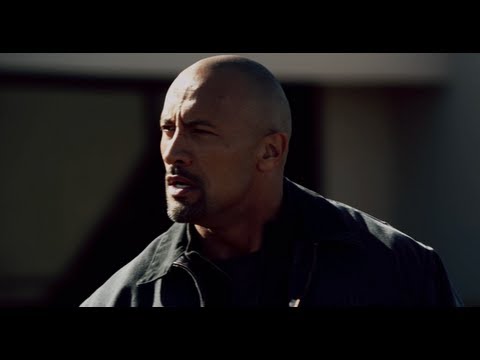 So there are some shoot-outs and chases, but they are poorly staged and uninvolving.  So as much as the movie tries to make us believe he is just a good guy from the suburbs who does not know anything about guns and criminals, this is The Rock.  We never feel the sense of peril that would create some tension, and we miss the expected sense of satisfaction when no cans of whup-ass are opened.
Third, the movie tries to be an issue film, taking on the unintended consequences of the mandatory minimum sentences legislation that was supposed to reduce the unfairness in assigning penalties for drug-related offenses and get tough on drugs but instead created a whole new level of unfairness and got tough only on low-level users.  When judges no longer have discretion to assign prison terms based on individual circumstances, the only mitigating factors are the defendants' ability and willingness to turn over bigger fish.  Susan Sarandon, once again stuck in a role far beneath her, plays the ambitious US Attorney and political candidate who is so over-the-top that it undermines the institutional pervasiveness of the problem the filmmakers are trying to convey.  They do more to make their point with a credit-sequence note about the impact of mandatory minimums than they accomplish through the film.  And the recent documentary "The House I Live In" addresses the issue far more compellingly.
It's a triple disappointment.  But most of all, it is just dull.
Parents should know that this film includes characters are drug dealers, drinking, smoking, drug use, violence including knives, fights, shoot-outs, and chases with characters injured and killed, and some strong language.
Family discussion: How did being a father of a son change the decisions made by three characters in the movie?  Why did John say his son taught him about character and integrity?  Do mandatory minimum sentencing laws do what they were intended to do?
If you like this, try: "The House I Live in" and "Narc"