I'm thrilled to be able to give away a DVD of the new film, "Backwards, " now available on iTunes, DirectTV, Walmart, Amazon, and Barnes and Noble.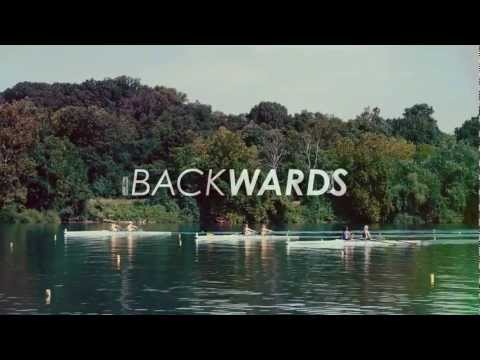 It's the story of Abi Books [Sarah Megan Thomas], a fiercely competitive rower who fails to make the Olympic team for a second time and reluctantly takes a job coaching rowers at a high school where her boss happens to be her ex-boyfriend [James Van Der Beek].  When given a chance to rejoin the Olympic team, Abi confronts the personal sacrifices and professional choices that impact the world of athletes with Olympic ambitions.  This is an inspiring story that asks the question, what happens when you've spent your life working towards a dream and you don't make it?  How do you move forward?  Shot in Philadelphia, the film showcases some of the city's best known landmarks including inside the Philadelphia Museum of Art, on the "Rocky Steps," along the Schuylkill River and Boathouse Row.
To enter, send me an email at moviemom@moviemom.com with "Backwards" in the subject line and tell me what sport you enjoy most.  Don't forget your address!  I'll pick a winner on February 28.  Good luck!