Thanks to Beliefnet for inviting me to write a tribute to our movie of the month, "Sleepless in Seattle."
Sleepless in Seattle is like a valentine to love itself, that exquisite balance of improbability and inevitability that can make people 3000 miles apart who have never met feel as though they have always known each other and are meant to be together. Or, to use the word that Sam (Tom Hanks) and Annie (Meg Ryan) use in the film, "magic."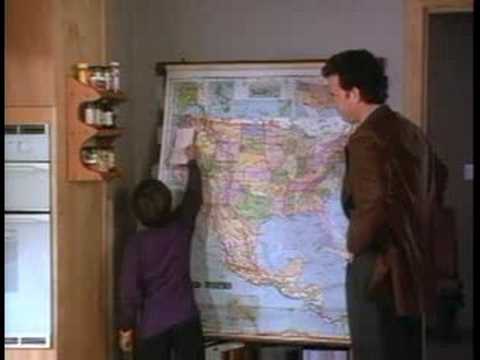 Sam is an architect who moved to Seattle with his young son Jonah (Ross Malinger) after the death of his wife, played in brief flashbacks by "Law and Order's" Carey Lowell, who conveys so much warmth and spirit that we miss her, too. On Christmas eve, Jonah calls into a late-night radio program to talk about his concerns for his grieving father. The host asks to speak to Sam and Annie, a reporter for the Baltimore Sun, hears the broadcast. She is driving home from celebrating her engagement to Walter (Bill Pullman), but there is something about Sam's description of his late wife that she finds captivating. She thought she was happy with Walter. We in the audience know she can't be though. First, his name is Walter, not the name of a movie leading man. Second, he has a lot of allergies, a movie signifier that he can't be a romantic ideal. In the trying-on-the-heirloom-wedding-dress scene with her mother in the attic, we see that Annie's mother has some reservations, so we feel comfortable having our own. Most important, when Tom Hanks is in a movie with Meg Ryan, we know where this is going. They had such appealing screen chemistry that it is hard to remember they only co-starred three times. The other two were the classic "You've Got Mail" (also written and directed by Nora Ephron) and the uneven but still-worthy "Joe Versus the Volcano." Sam and Annie never speak to each other until the very end of the movie, but the famously detail-oriented Ephron made sure we got the message of the essential connection between them with many subtle cues. For example, Annie goes in a door in Baltimore and Sam comes out of the exact same door in Seattle. Ephron flew the door across the country, knowing that almost no one would notice it consciously but that it would contribute to our understanding that they were going to be together.
The characters in this movie are very influenced by another classic romantic film, "An Affair to Remember," with Cary Grant and Deborah Kerr. (That movie is a remake and the original, "Love Affair," is well worth watching, but skip the third version with Warren Beatty and Annette Bening.) While Annie and her best friend love to weep together over that movie's portrayal of the redemptive power of love and integrity, Sam and his friends joke about it, and tease a female friend (played by Hanks' real-life wife, Rita Wilson) by saying that they prefer to cry over "The Dirty Dozen," Sam can't help taking a leap of faith to see if Annie just might be waiting for him where Cary was supposed to meet Deborah, on top of the Empire State Building.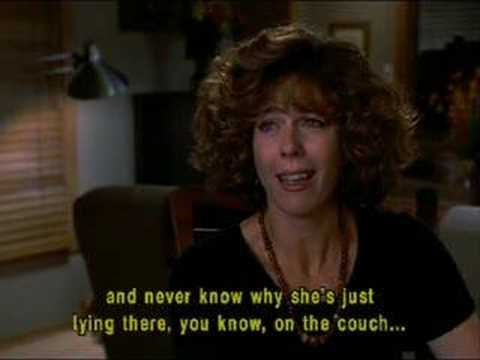 More than two decades after it was made, some elements of "Sleepless in Seattle" seem dated. The movie might be very different in an era of cell phones and Google. But like the classic songs on its soundtrack it has a timeless appeal. Indeed, we can imagine that some future made-for-each-other couple who just doesn't know it yet might just be inspired by "Sleepless in Seattle" the way Sam and Annie are inspired by Cary and Deborah.