As "Skyfall" opens, we look back on 50 years of James Bond on screen, and that means some great assessments of the best of Bond.  My favorite Bonds are Sean Connery and Pierce Brosnan, but "Skyfall" may be my favorite Bond movie and I love Adele's theme song.  My favorite Bond villain is Goldfinger and my favorite Bond car is the Aston-Martin with the ejector seat.
What about you?
Fandango has a delectable gallery of the best of the Bond girls.  My three favorites are: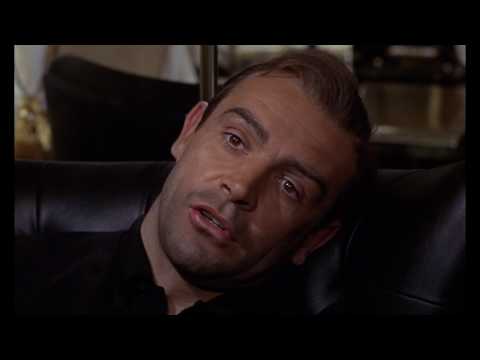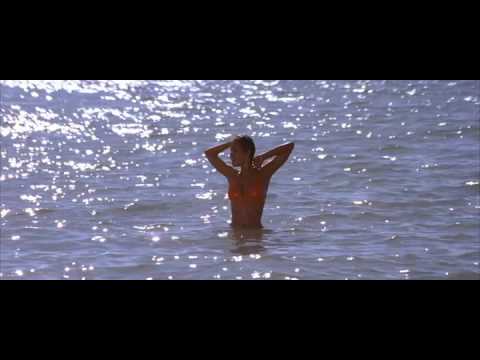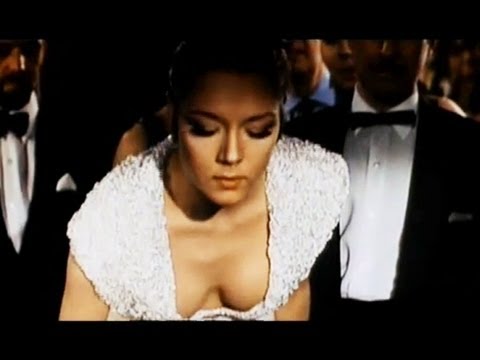 Michel Dunaway's definitive ranking of all the Bond themes is a pleasure to read.
1. It's not about the best song. No list worth anything will merely rank the best songs that happen to have been Bond themes. Otherwise, the producers could just stick "Stairway to Heaven" or "Satisfaction" or "Try a Little Tenderness" into the next installment of the series and assure themselves the new No. 1 spot. No, the songs shouldn't only (or even primarily) appeal as songs per se, but as icons of Bond. They should exude Bondness. When you hear one of them, you shouldn't first think "What a great song!" Instead, you should immediately be plunged into visions of a Bond film, preferably with yourself as either the titular hero or as his love interest.

2. What is Bondness? Entire books have been written on the appeal of Bond, but two of the most important aspects of that appeal need to be expressed in the song. First is a sense of momentousness, of earth-shattering urgency. It can be expressed through the arrangement, through the vocal performance, or the lyrics, but we'd better get a sense that big things are at stake. Second, and seemingly paradoxically, there must be an element of offhand elegance, almost a casual air. James Bond makes it look easy. So the song should make it sound easy.

3. Bondness is forever. In the original, instrumental James Bond theme, John Barry gave the franchise a gift of inestimable worth: so many signature moments. Go on the street and ask four people to hum the James Bond theme, and you're likely to hear four different parts of the same composition. There's the menacing four-note opening, the wildly discordant second portion, and the full-out orchestral jazzy vamp, all of which lead to the orgasmic "BAH-BAH-bummmmm, BAH-BAH-bummmmm, BAH-BAH!" ending, which then returns to the original sequence. The best Bond songs recognize Barry's genius by incorporating the iconic instrumental theme into themselves, however subtly.
I'm grateful to Dunaway for reminding me of Tom Jones and "Thunderball."  (And even for reminding me that
A-Ha did a Bond theme
.)
Critic Richard Corliss makes a list of the best Bond villains.
Here's a compilation of Bond's "coldest kills:"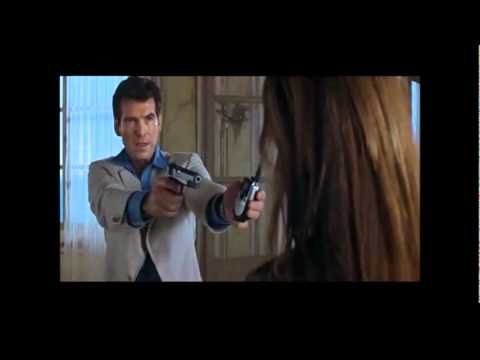 There's a marvelously entertaining documentary about The Cars Of The Bond Movies, one of which makes a return appearance in "Skyfall
."
And compilations of the best of the car chases: