Fifty years ago this week, The Jetsons
 first appeared on television, a sort of spin-off/bookend to The Flintstones
.  While "The Jetsons" did not have any characters to match the bombastic and iconic Fred Flintstone and lasted only 24 episodes in its original run, its stories of a family living in 2062 with push-button conveniences (and a robot maid to operate them) is still fondly remembered after five decades.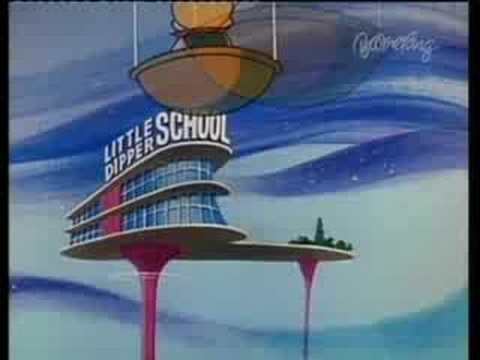 The Smithsonian's Paleofuture blog has a thoughtful and entertaining tribute to the Jetsons by Matt Novak, who calls the show "the single most important piece of 20th century futurism."
Thanks to my Google Alerts for words and phrases like Jetsons, Minority Report, utopia, dystopia, Blade Runner, Star Trek, apocalypse and a host of others, I've been monitoring the way that we talk about the future for years. And no point of reference has been more popular and varied as a symbol of tomorrowism than "The Jetsons."

"The Jetsons" was the distillation of every Space Age promise Americans could muster. People point to "The Jetsons" as the golden age of American futurism because (technologically, at least) it had everything our hearts could desire: jetpacks, flying cars, robot maids, moving sidewalks. But the creators of "The Jetsons" weren't the first to dream up these futuristic inventions. Virtually nothing presented in the show was a new idea in 1962, but what "The Jetsons" did do successfully was condense and package those inventions into entertaining 25-minute blocks for impressionable, media-hungry kids to consume.

And though it was "just a cartoon" with all the sight gags and parody you'd expect, it was based on very real expectations for the future. As author Danny Graydon notes in The Jetsons: The Official Cartoon Guide, the artists drew inspiration from futurist books of the time, including the 1962 book 1975: And the Changes to Come, by Arnold B. Barach (who envisioned such breakthroughs as ultrasonic dishwashers and instant language translators). The designers also drew heavily from the Googie aesthetic of southern California (where the Hanna-Barbera studios were located)—a style that perhaps best represented postwar consumer culture promises of freedom and modernity.
He interviewed Danny Graydon, the London-based author of The Jetsons: The Official Guide to the Cartoon Classic
.
Graydon explained why he believed the show resonated with so many Americans in 1962: "It coincided with this period of American history when there was a renewed hope — the beginning of the '60s, sort of pre-Vietnam [protests], when Kennedy was in power. So there was something very attractive about the nuclear family with good honest values thriving well into the future. I think that chimed with the zeitgeist of the American culture of the time."
Here the Jetsons are doing something that today seems almost as sweetly retro as the Flintstones — gathered together to watch a small television with antennae.